Published

28/04/2022
Written by

Lykke
Share
Lykke

Lists

a

New

VLD/USDT

Pair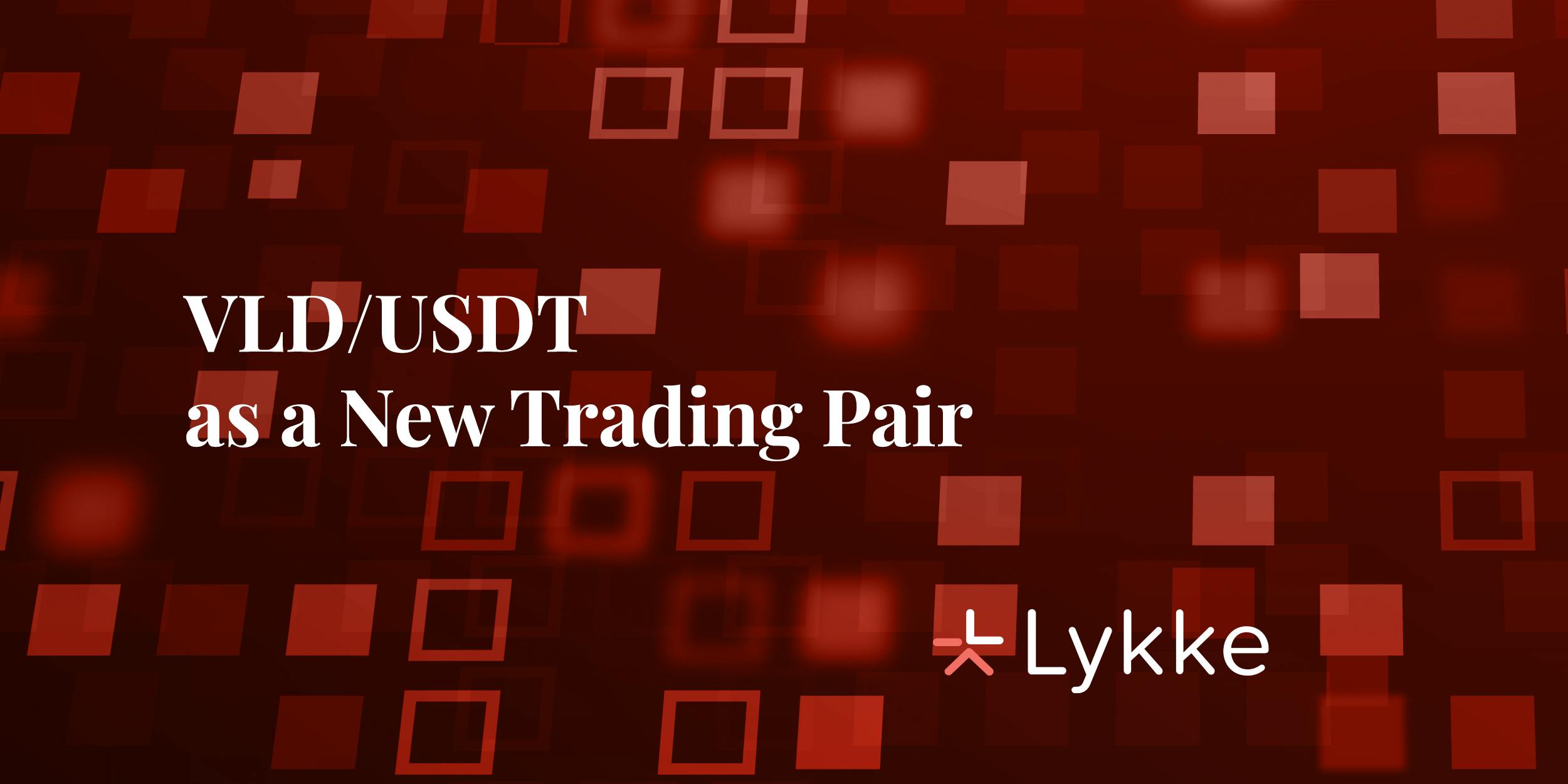 April 28th, 2022. Lykke, a no-fee crypto exchange based in the UK, and Vetri, a foundation for data ownership, announce the launch of a new VLD/USDT pair for trading with zero fees on Lykke crypto exchange. The new pair has replaced the originally listed VLD/BTC and VLD/ETH ones.
"You are just a number to us" says the website of Vetri, a platform that brings together data owners and data buyers. Users can share their data in a completely anonymized form with marketers, researchers, and other data consumers. The system is powered by the VLD token that allows users to monetize their data.
"The Vetri  team are our friends; we have been working with them for many years. Our collaboration is a success story: Vetri has a rapidly expanding loyal community thanks to the cost benefits of its offering where the trade for free policy of the Lykke exchange is instrumental," said Richard Olsen, the founder and CEO of Lykke.
"We are happy to continue our long-lasting partnership with Lykke. As we grow our business and therefore organic demand for our VLD token, we are finally well positioned to bring organic demand generated from our VETRI app to the exchange. We have grown to 30k monthly unique active users in the USA and are starting our European journey now.
In the past years, we have been busy building a compelling product. With this, we can now come back to our token, the heart of our ecosystem, and finally start marketing it," said Jonathan Llamas, Vetri's Member of the Board of Directors.
About Vetri
VETRI allows you to securely store and control your data. On top of it, the platform has built a marketplace (the VETRI app) which enables its users to monetise their data and opinions, being able to exchange specific data points to data consumers or answer surveys, exchanging their opinions' for the platform's native crypto, which can be redeemed for cash equivalent (Paypal or gift cards). The foundation was built in 2018 and has been growing ever since. The roadmap features an expansion of marketing partnerships and staking/yield farming of the VLD token.
About Lykke
Lykke is a Swiss-based group of fintech companies developing and implementing blockchain-based solutions and products. One of its key offerings is the no-fee crypto exchange Lykke where users can trade cryptocurrencies totally for free. The exchange has been on the market since 2015 and offers more than 20 selected cryptocurrencies. Other features include 24/7 support, robust API for high-frequency trading and free deposits by SWIFT and by SEPA. To start trading, please register here.