Published

20/09/2021
Written by

Lykke
Share
Lykke

Announces

the

Listing

of

Polkadot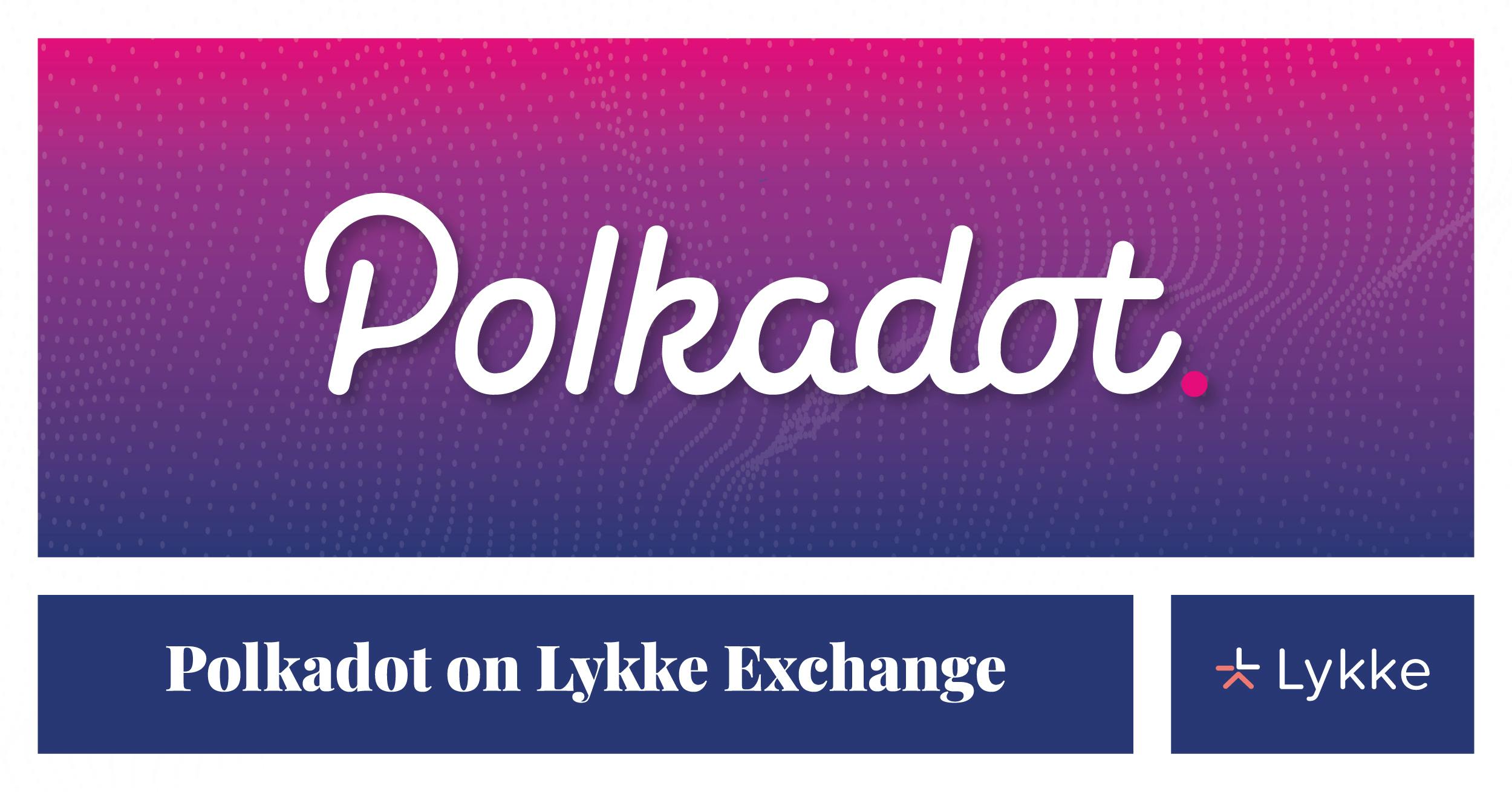 Zug, Switzerland. – September 20, 2021. Lykke Corp, a fintech firm running the commission-free cryptocurrency exchange Lykke Wallet, announces the listing of DOT, the native cryptocurrency of Polkadot. Polkadot is a scalable, interoperable and secure network protocol for the next generation Internet.
Lykke makes it possible to trade DOT without fees. Lykke Wallet is one of the crypto exchanges with the lowest fees at all. The trading fee is zero, the fiat deposit and withdrawal fees are covered for the clients by Lykke (except for the correspondent bank fees). Therefore, both retail and API traders can trade cryptocurrency, such as DOT, without paying fees at Lykke.
Polkadot is a true multi-chain application environment where such features as cross-chain registries and cross-chain computation are possible. Polkadot can transfer these data across public, open, permissionless blockchains as well as private, permissioned blockchains. Polkadot envisions an internet where independent blockchains can exchange information and transactions in a trustless way via the Polkadot relay chain.
"We would like to welcome Polkadot to Lykke. DOT is one of the leading and prominent assets in the crypto industry, we are truly delighted to integrate such an inspiring open-source project with a great potential for scalability", said Richard Olsen, Lykke's CEO.
Trading Pairs
DOT/BTC
DOT/ETH
DOT/CHF
DOT/EUR
DOT/USD
DOT/GBP
Deposits, Withdrawals, and Trading will be enabled as of today, September 20, 2021 (Listing Date).
About Lykke
Lykke Wallet is a commission-free cryptocurrency exchange integrated with a cryptocurrency wallet. Its fee-independent business model and powerful market making algorithms create conditions for highly cost-efficient trading. The trading fee at Lykke is completely zero, while the buy-sell spreads remain low. Lykke's vision and goals are nourished by scientific research in economics and high-frequency finance. The latter is also the basis for the exchange's zero fee policy, which essentially means that both retail and API traders or investors can trade cryptocurrency with no fees. Get registered to explore the exchange!