Published

28/09/2021
Written by

Lykke
Share
Lykke

Wallet

Lists

Cardano's

ADA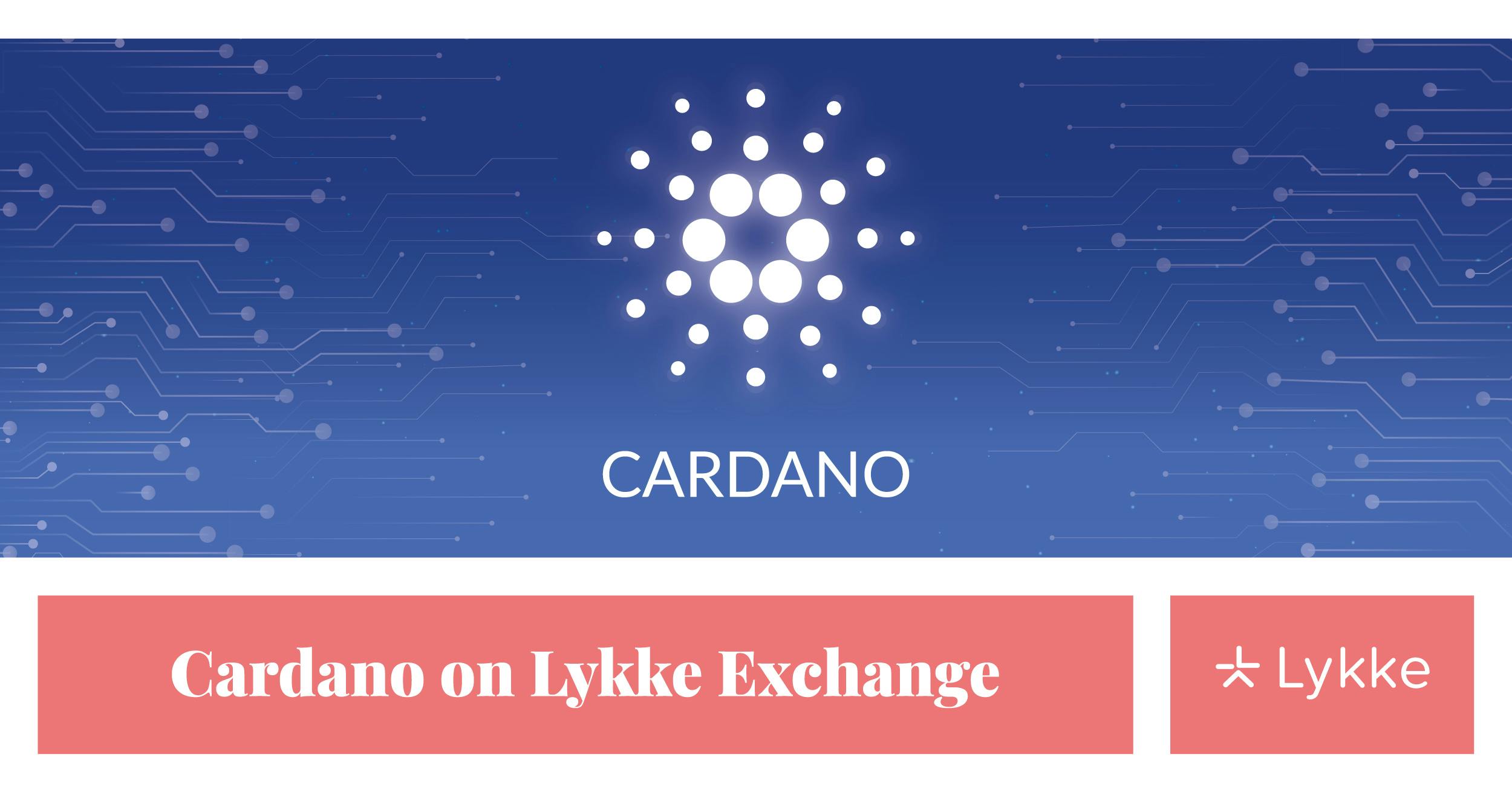 Zug, Switzerland. – September 28th, 2021. Lykke Corp, the Swiss based fintech company running the Lykke Wallet cryptocurrency exchange without fees, announces the listing of ADA, Cardano's native cryptocurrency. The listing makes it possible to buy Cardano's ADA without paying fees. The listing announcement follows the Cardano Blockchain Summit successfully held in a number of global locations on September 25-26th, 2021.
Lykke Wallet is a commission-free cryptocurrency exchange integrated with a cryptocurrency wallet. Lykke Wallet stands out on the market for having a commission-independent business model. It makes it possible to buy and sell cryptocurrency, such as ADA, with no trading fees and at the same time low spreads. Lykke's vision and goals are nourished by scientific research in economics and high-frequency finance. The latter is also the basis for the exchange's zero fee policy, which essentially means that both retail and API traders or investors can trade or just buy ADA with no fees.
Cardano is a third-generation blockchain that aims at supporting Dapps, running smart contracts, and providing conditions for better governance. The development of the blockchain follows a roadmap divided into stages, or "eras", named after famous historical figures. Cardano has just entered a new stage of development, in which the smart contract functionality will be supported. Cardano is a proof-of-stake blockchain, considered to be one of the most environmentally sustainable ones. It runs on the Ouroboros consensus protocol developed by the Cardano researchers. Indeed, the Cardano blockchain is considered to be the first one informed by academic research.
"The ADA listing is a major milestone for our community that now can trade ADA for free. We are inspired by Cardano's commitment to scientific rigor and excellence. The listing sets the foundation for a deeper partnership that can serve the bigger community to unlock the full potential of blockchain and smart contracts to democratize finance", said Richard Olsen, Lykke's CEO.
Frederik Gregaard, CEO of the Cardano Foundation, said, "This listing on Lykke, which will allow its user base to access ADA for the first time, marks another significant milestone in the development of Cardano. Capital bridges and the entry of traditional market makers into the crypto space allows users to leverage liquidity and move seamlessly between fiat and crypto ecosystems. It also serves to both empower our nascent ecosystem and enrich the wider blockchain space." 
Trading Pairs
ADA / BTC
ADA / CHF
ADA / ETH
ADA / EUR
ADA / GBP
ADA / USD
How to buy ADA without fees
To trade Cardano's ADA for free at Lykke Wallet crypto exchange the users have to onboard and pass a simple KYC-verification process. The venue offers a free crypto app, a web trading terminal, and a fiat gateway for Euro, CHF and GBP. If you deposit fiat by bank transfer, Lykke will cover the deposit fee (but not the correspondent bank's fees, if any). After your funds are credited to your Lykke Wallet account, you can exchange them to ADA without trading fees. Find out more and get registered: www.lykke.com/wallet
About the Cardano Foundation: 
The Cardano Foundation is an independent Swiss not-for-profit organization that oversees and supervises the advancement of Cardano and its ecosystem. The Foundation's core focus is in developing a Cardano adoption strategy through to integration and execution, to enable fast-track value creation for inclusive and equitable growth. As the custodian of the protocol and the owner of the Cardano brand, the Foundation works to drive adoption and partnerships, grow the wider blockchain community, shape legislation, and commercial standards, and ensure stakeholder accountability. Find out more: www.CardanoFoundation.org