Published

02/10/2023
Written by

Lykke
Share
Lykke:

New

stablecoins

listed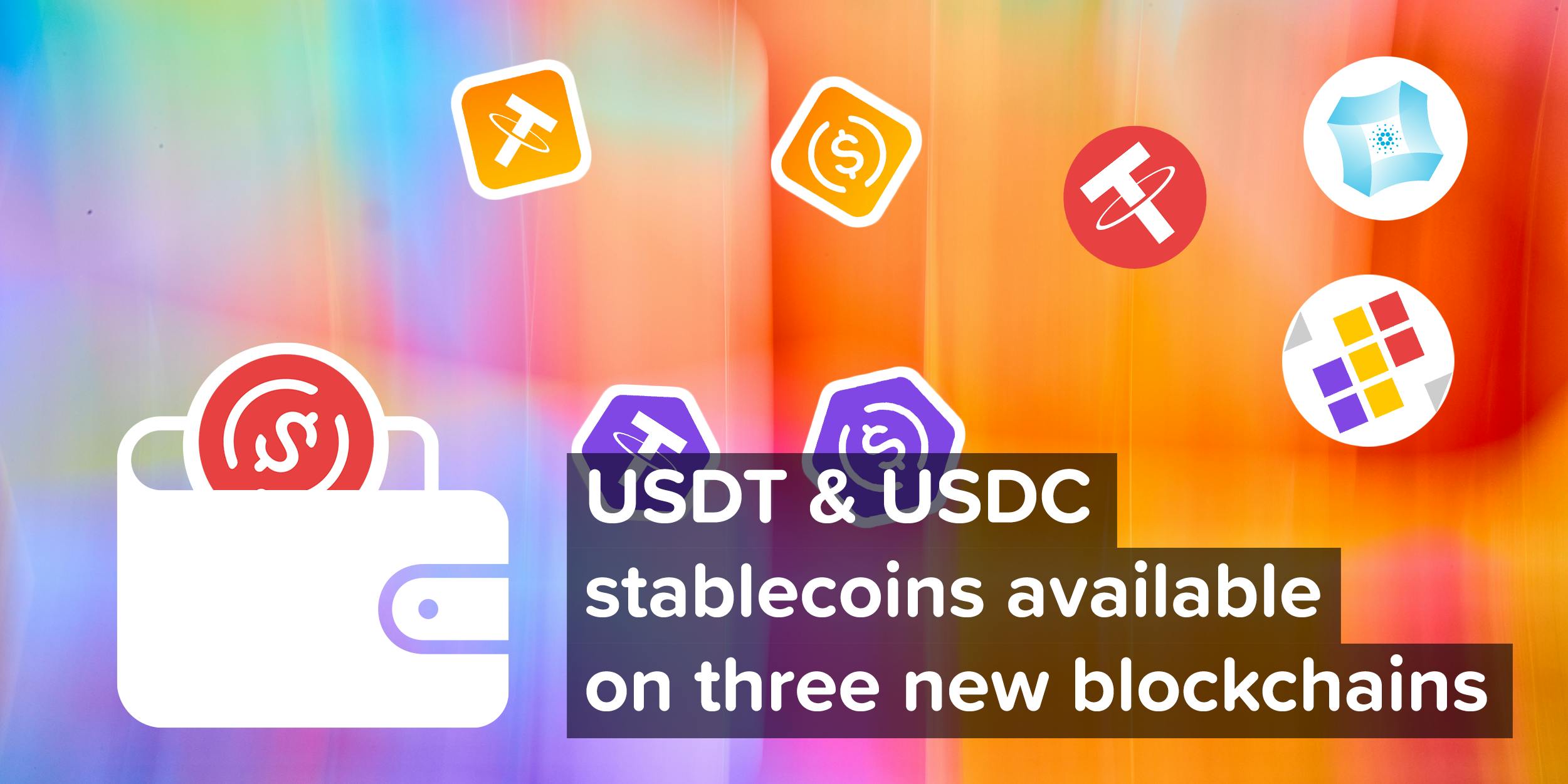 Tether (USDT) and Circle's USDC are now available on the Lykke exchange on additional blockchain networks! These leading stablecoins are now available on Avalanche, Binance Smart Chain (bsc) and Polygon's Matic – in addition to the Ethereum network that was already part of our offering.  
"This not only provide more trading options as several blockchain options are offered to reach different crypto communities. Our transaction fees are  also very low," said Lykke's CEO and founder, Richard Olsen.
Stablecoins – cryptocurrencies pegged to fiat currencies – is the largest asset class in the crypto universe behind Bitcoin and Ether. Their total market share is roughly a tenth of the total market cap of the crypto sphere. 
Last year, stablecoins settled over 11 trillion US dollar on-chain transactions, dwarfing the volumes processed by PayPal (1.4 trillion dollars) and almost surpassing the payment volume of Visa (11.6 trillion dollars), the report "The Relentless Rise of Stablecoins" from Breven Howard Capital Management shows. 
Our trading pairs will remain the same, but you will be able to easily exchange the USDT and USDC tokens on three blockchain networks for USDT/USDC at a 1:1 ratio.
To avoid any confusion, we have combined the name the two stablecoin with the name of the blockchain where they are operating; USDTavalanche, USDCbsc, USDTpolygon…
Always remember to make sure that the assets you deposit and withdraw are in the right blockchain network with the correct wallet address of the corresponding blockchain network – otherwise you risk losing them.
Happy paying!