Published

04/04/2022
Written by

Lykke
Share
Lykke

Exchange

Lists

Matic

for

Trading

Without

Fees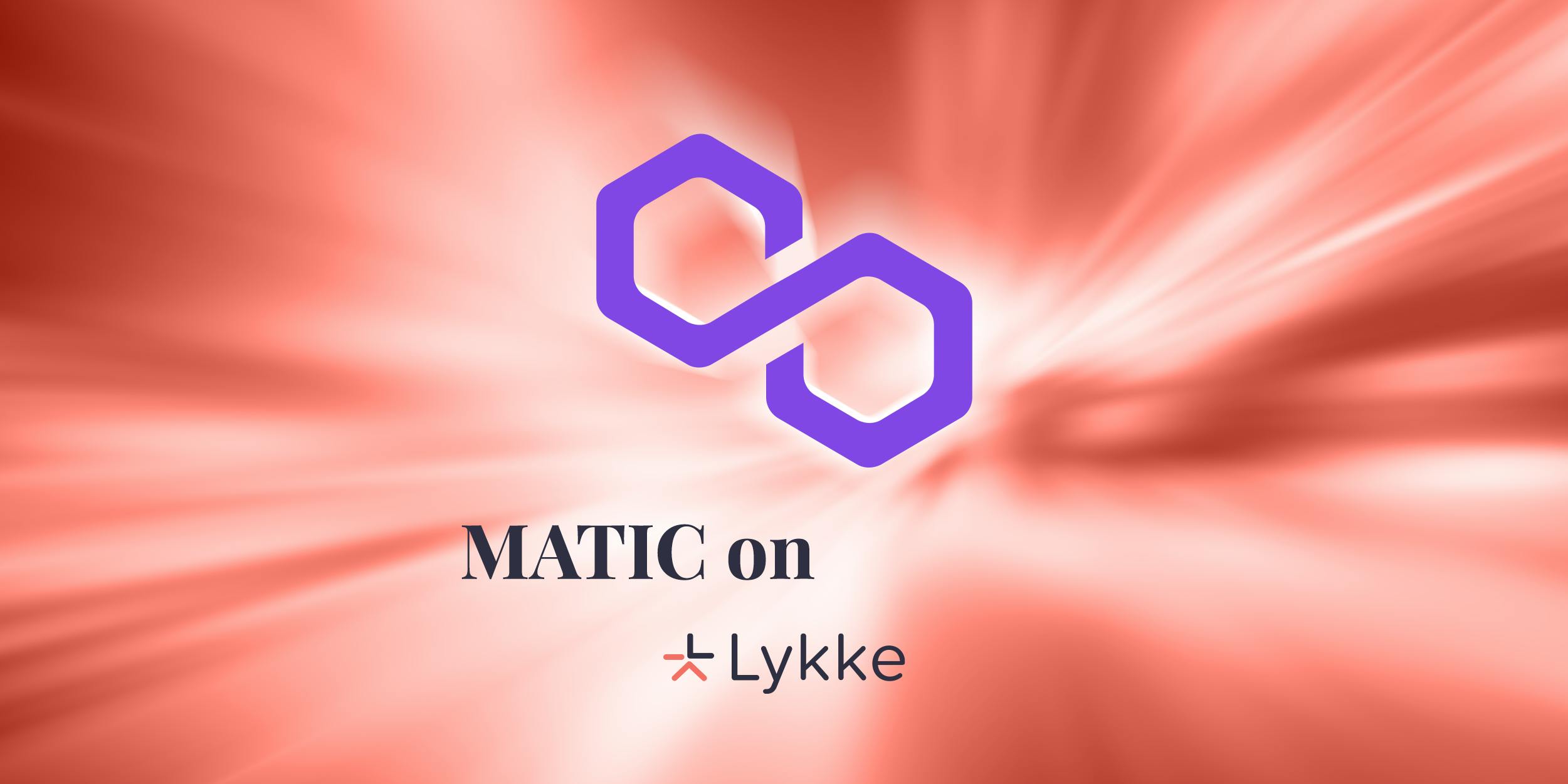 Zug, Switzerland. – April 4th, 2022. Lykke Corp, a financial service and product provider based in Switzerland, announces the listing of Polygon (MATIC) on its UK-based zero fee cryptocurrency exchange Lykke. MATIC is the native token of the Polygon ecosystem. It is used to govern and secure the network through staking and fuels the interaction between multiple dApps of the ecosystem.
Deposits, withdrawals and trading of MATIC with zero taker and maker fees have been enabled on the exchange in the following pairs:
MATIC/BTC
MATIC/CHF
MATIC/EUR
MATIC/GBP
MATIC/USD
MATIC/USDC
MATIC/USDT
The token can be deposited to Lykke through the Ethereum network.
About Polygon (Matic)
Polygon is a project that defines itself as "built by developers for developers". It comprises a number of Ethereum network scaling solutions. It aims at reducing the network fees for Ethereum apps and fosters platform interoperability. By offering scaling solutions and the necessary infrastructure, Polygon contributes to the development of Web3.0. The third version of the Internet is characterized by decentralization. In this new global network, users will not only be customers or products, but also stakeholders with decision-making power.
The company was founded in India in 2017 as Matic and renamed to Polygon in 2021. It is based worldwide and its key audience is highly technical, such as gamers. However, anyone, regardless of the tech level, can benefit from the scaling solutions developed by the company. MATIC, its native token, has appreciated in value by thousands of percentage points since it was issued and later listed on mainstream exchanges. It is an ERC20 token required to fuel transactions on Polygon. This creates a continuous demand for MATIC tokens. The blockchain uses a Proof-of-Stake protocol and MATIC holders can become validators by staking their tokens.
Essentially, Polygon is an Ethereum side-chain that allows users to process transactions with a much higher speed than Ethereum and at much lower fees, while benefiting from Ethereum's security. In summary, there isn't anything you can do on Ethereum blockchain that you wouldn't be able to do on Polygon. Therefore, Polygon blockchain has been attracting more and more dApps and crypto projects recently, becoming one of the most used underlying blockchains, along with Ethereum and BSC.
About Lykke 
Lykke is a cryptocurrency exchange with no trading fees. Users can buy Bitcoin and other crypto currencies without paying taker and maker fees even if they do it using a crypto bot. Lykke was founded in 2015 and is registered in the UK, however, the headquarters of the Lykke Corp is located in Switzerland. Apart from zero trading fees, Lykke exchanges has other perks that make is an one-stop-shot for cryptocurrencies: fiat deposits via bank transfer without fees, 20+ top cryptocurrencies, API, human support, and a safe trading environment from the point of view AML and KYC compliance and system security.