Published

28/08/2023
Written by

Lykke
Share
Lykke's

Aerial

loyalty

platform

–

our

new

revolutionary

tool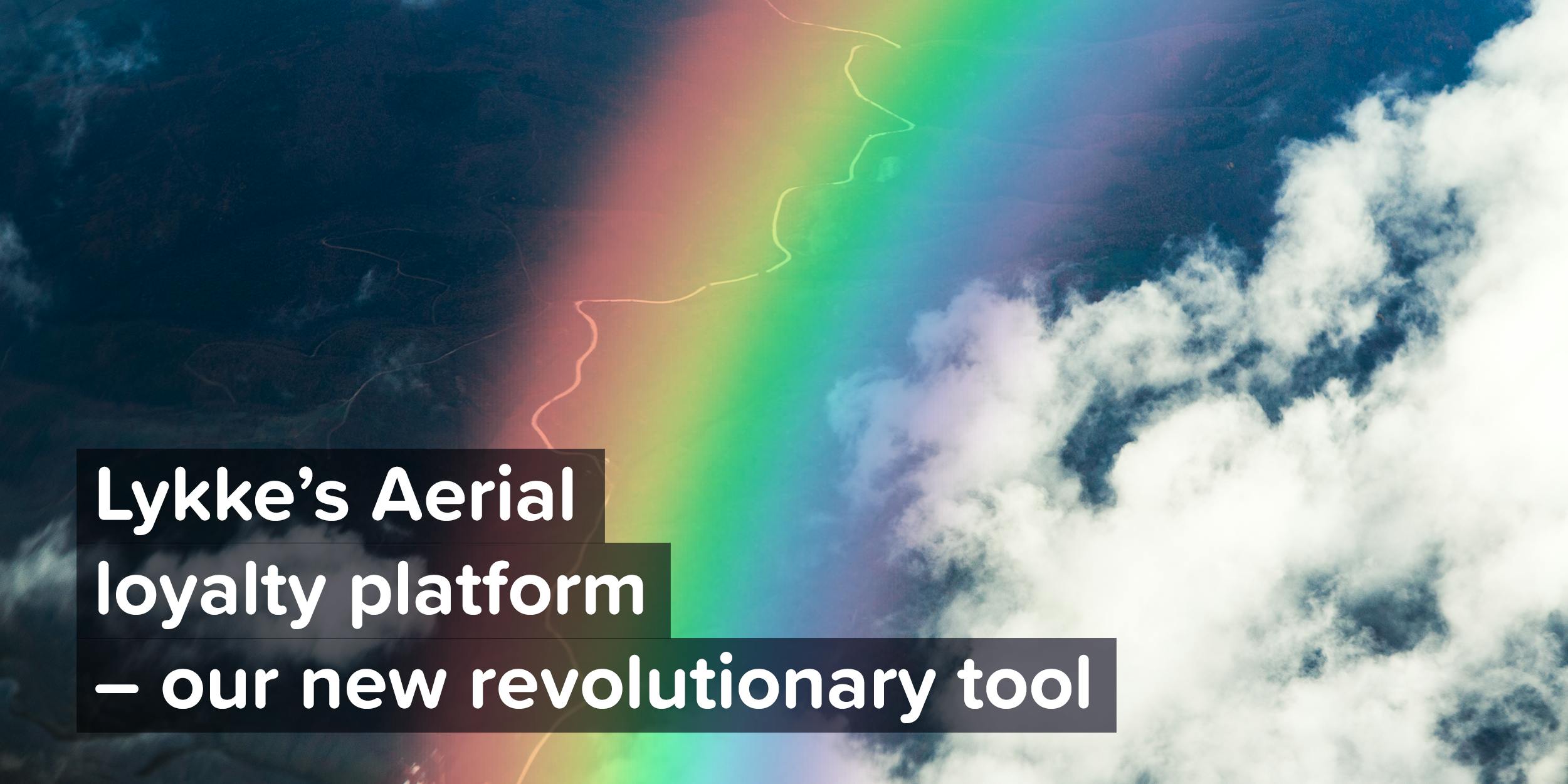 Thinking about setting up a loyalty scheme for your business? Experiencing disappointing engagement with your existing loyalty initiatives? Looking to expand the number of earning and spending options for your customers? Then you should consider the next generation of blockchain-based loyalty schemes, enabled by Lykke's Aerial loyalty platform.
 "Everyone who wants to build an ecosystem to provide (loyalty) incentives, from financial institutions and retail conglomerates (such as shopping malls or supermarket chains) to payment processing platforms, could use blockchain-based loyalty schemes," explains Lykke's adviser to the CEO, Dom Braun.
 Traditional loyalty programs rewarding clients for their repeat purchases have been around for decades. But their back-end processes often come with limitations when it comes to redemption options and efficiency. This is where the emergence of blockchain technology steps in to revolutionize the loyalty landscape.
Blockchain-based solutions such as Lykke's Aerial provide:
enhanced intrinsic value of loyalty: Clients and companies alike can be 100 percent certain that there is no waste of loyalty points, unlike traditional loyalty schemes where inefficiencies that prevent clients from claiming their loyalty rewards exist.
loyalty differentiation: Companies can pursue price differentiation to maximize returns. Similarly, the blockchain technology on which Aerial is based enables them to bring loyalty differentiation to the next level with more efficient targeted initiatives.
network effect: A network of internal and external businesses at both local and international level can be set up, creating synergies that would otherwise be out of reach. 
greater data analysis. The use of blockchain technology ensures automatic and real-time reward distribution allowing for efficient tracking of campaigns for data driven marketing and sales strategies. 
more flexibility. Businesses can streamline the back-end processes of their partnerships and their clients. This broadens the range of earning and spending options available rewards, making the loyalty scheme more useful and attractive to clients.
program customization & enhanced engagement. Client engagement can be enhanced with highly customizable and personalized loyalty incentives based on their behavior and preferences. Smart contracts, a feature of blockchain technology, enables this through the automation of program rules and conditions.
gamification. Blockchain technology is a stepping stone for the gamification of loyalty programs.
"Lykke Aerial Loyalty app makes it easy for clients to both earn and burn rewarded points, digital vouchers or incentives taking other forms. It's the future," Braun underlines.