Published

02/08/2021
Written by

Lykke
Share
Lykke

will

support

the

Ethereum

London

Upgrade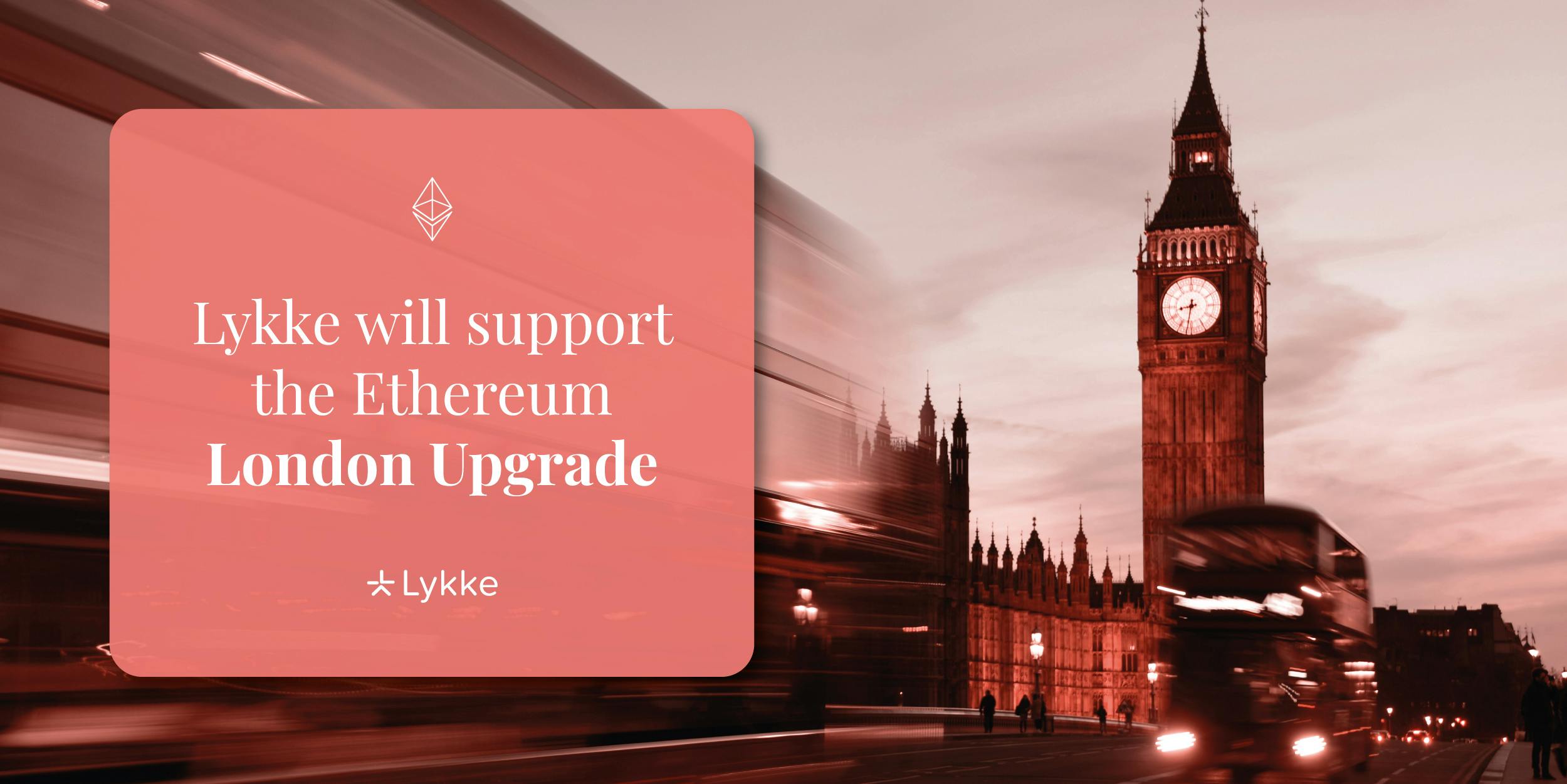 On August 5th, 2021 the Ethereum network will undergo a protocol upgrade on the block 12 965 000. Lykke formally announces that it will support the Ethereum London Upgrade.
What is a network upgrade?
A network upgrade is just a way to change the rules of the network with the main purpose of improving the system. Given the decentralized nature of blockchains, it requires the collaboration and agreement of the community and developers on the Ethereum Improvement Proposals (EIPs) that the upgrade will include.
What will happen to my Ether (ETH)?
You do not need to do anything. However, it is important to know that we will disable withdrawals and deposits for ETH and ERC20 assets during the day (August 5th, 2021), and we will enable them once our development team sees that the network is stable and is safe to re-enable normal operations. ETH and ERC20 tokens trading within Lykke Wallet Exchange will not be affected.
This is what users can expect to happen:
ETH and ERC20 tokens deposits and withdrawals will be halted on August 5th, a few hours before the upgrade event. 
ETH and ERC20 tokens deposits and withdrawals will stay disabled until the upgrade is completed and our development team believes it is safe to enable normal operations.
We would like to clarify that the trading for ETH and ERC20 tokens will not be disabled and users will be able to trade during the upgrade. Users will not receive any tokens corresponding to the legacy network, irrespective of their value.
Should you have any further questions please do not hesitate to contact us at [email protected]