Published

04/08/2022
Written by

Lykke
Share
Lykke

Wallet

Lists

DAI

for

Trading

Without

Fees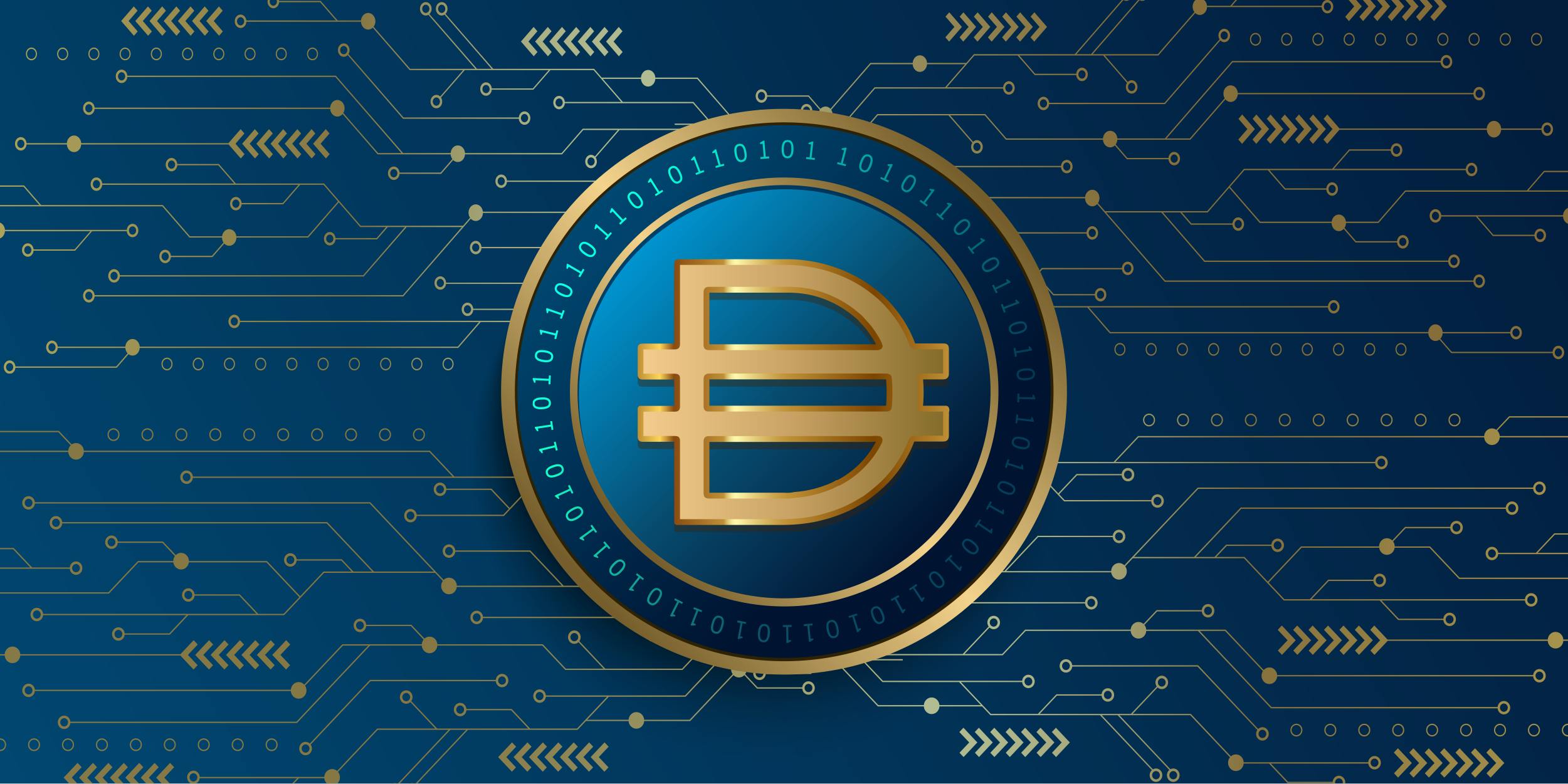 Zug, Switzerland. -  August 1st, 2022. Starting from today, Lykke Wallet's users can get their share of DAI, the stablecoin that has been in the spotlight for a few months now, without paying any fees! You can now deposit, trade, and withdraw DAI on the Lykke exchange using the following 22 pairs:
ADA/DAI
AVAX/DAI
BCH/DAI
BNB/DAI
BTC/DAI
DOGE/DAI
DOT/DAI
EOS/DAI
ETH/DAI
KSM/DAI
LINK/DAI
LTC/DAI
MATIC/DAI
UNI/DAI
XLM/DAI
XRP/DAI
XTZ/DAI
DAI/CHF
DAI/EUR
DAI/GBP
DAI/USD
DAI/USDT
A Word or Two About MakerDAO
MakerDAO is a DeFi lending platform launched on Ethereum and known for its utility token – MKR, and its stablecoin – DAI. MKR is a governance token that, as assumed, gives holders voting rights. MKR holders decide on the platform's liquidity ratio and DAI savings rate, while MKR can be used for paying fees as well. 
DAI, on the other hand, simplifies lending and borrowing and makes it easy to predict the amount that should be repaid. Locking up a portion of Ethereum in MakerDAO's smart contract makes it possible to mint DAI. By paying off the loan, you can unlock your ETH. 
More About DAI 
DAI, as well as other stablecoins (coins whose value is pegged to the US dollar), protect crypto traders from frequent price fluctuations. Yet, compared to these other stablecoins, such as Tether, DAI is entirely decentralized, which means that no centralized organization (bank or another institution) can take control over it. Also, it is backed by a plethora of crypto assets such as Wrapped Bitcoin and Ethereum, unlike USDT and USDC. 
DAI token, which has an unlimited supply, is entirely managed via DAO (decentralized autonomous organization) that controls its savings rate and stability fee. You can use it to make payments, transfer it, as leverage, and for earning interest by locking in your share of tokens in the DAI Savings Rate contract. 
Not so long ago, right before Terra's UST downfall, DAI was the second most popular stablecoin. However, the collapse of UST brought DAI back to the top. The interest in it rose dramatically, and investors started stacking up DAI. If you want to stack up some as well, make sure to register with Lykke today and enjoy no-fee trading. 
How to Trade DAI With Zero Fees
Lykke exchange now supports trading DAI with no fees. You can buy a portion of tokens as soon as you register yourself as a user, pass the KYC procedure, and deposit the desired amount of fiat money. By the way, Lykke charges 0 fees on crypto deposits, just in case this method works better for you.
About Lykke 
Based in Switzerland, Lykke is among a few crypto exchanges that charge 0 fees. In other words, you can buy, store, and trade crypto with us without paying abnormally high fees and ending up ripped off. Lykke gives you access to dozens of cryptocurrencies, is available worldwide, and has both web and mobile apps so you can do trades from wherever you want! Create an account today and enjoy a seamless crypto experience with our zero-fee exchange!