Published

09/10/2022
Written by

Lykke
Share
Lykke

now

on

unique

platform

singling

out

the

cheapest

crypto

transaction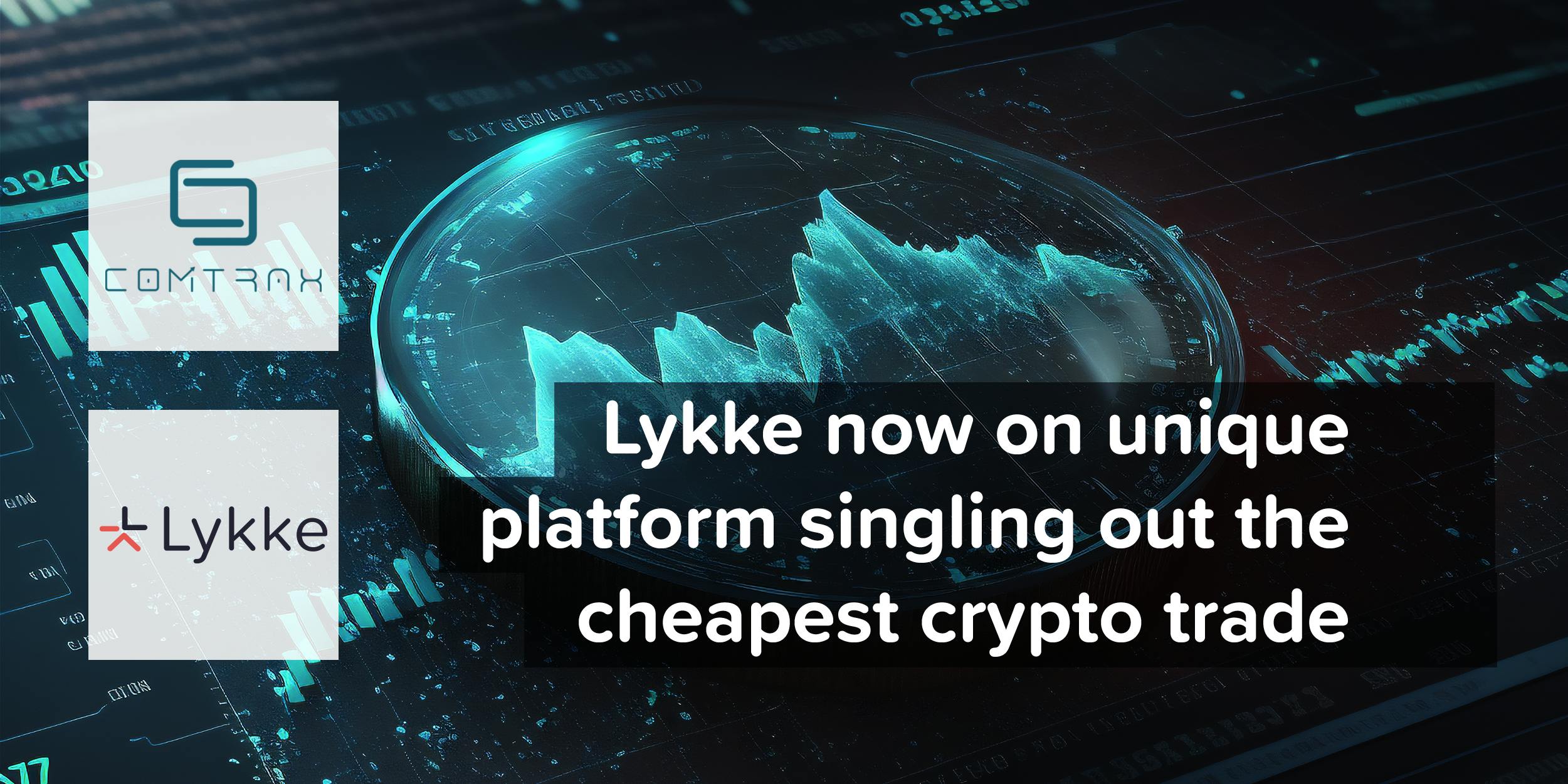 Lykke is available on Comtrax's crypto exchange palette since January. Their platform singles out the most cost-efficient crypto transaction available on eight different crypto exchanges.
Comtrax offers a unique platform that integrates sub-accounts from multiple crypto exchanges. Retail investors can this way minimize the costs linked to crypto currency transactions.
A small registration fee and an individualized daily fee (solely calculated based on profits made above the set threshold) is charged for this service. With the promotion code LYK2023 new users on the Comtrax platform will be able to profit from lower fees.
The Swiss startup currently covers eight crypto exchanges including four of the world's five biggest: Coinbase Pro, Kraken, KuCoin, and Bybit, as well as smaller innovative exchanges such as Lykke and Huobi.
"Investors cease to be captive of a single exchange," underlines Lykke's founder and CEO, Richard Olsen. "By doing so, they can mitigate risk not only at the asset level but also by diversifying transactions across exchanges."
Comtrax's crypto investment tool has been available since the beginning of the year. It today covers 8 base currencies and 300 trading pairs including the largest crypto currencies Bitcoin, Ethereum, Binance and Ripple's XRP.
"The plan is to expand the number of trading pairs, base currencies as well as the number of exchanges covered by our tool," explains the CEO and founder of Comtrax Anton Nagaroor.  
"Given Lykke's crypto exchange is among the most efficient ones available on the market, our integration into Comtrax's platform will drive new clients and inflows to our exchange and the other financial products we offer," says Olsen. "The collaboration will not only bring synergies. We will also be able to build synergies in different areas."
Over time, both Lykke and Comtrax plan to broaden the range of financial assets to include stocks, bonds and/or fiat currencies on their respective exchange and investment platform.