Published

17/07/2020
Written by

Lykke
Share
Lykke

Exchange

Launches

Affiliate

Program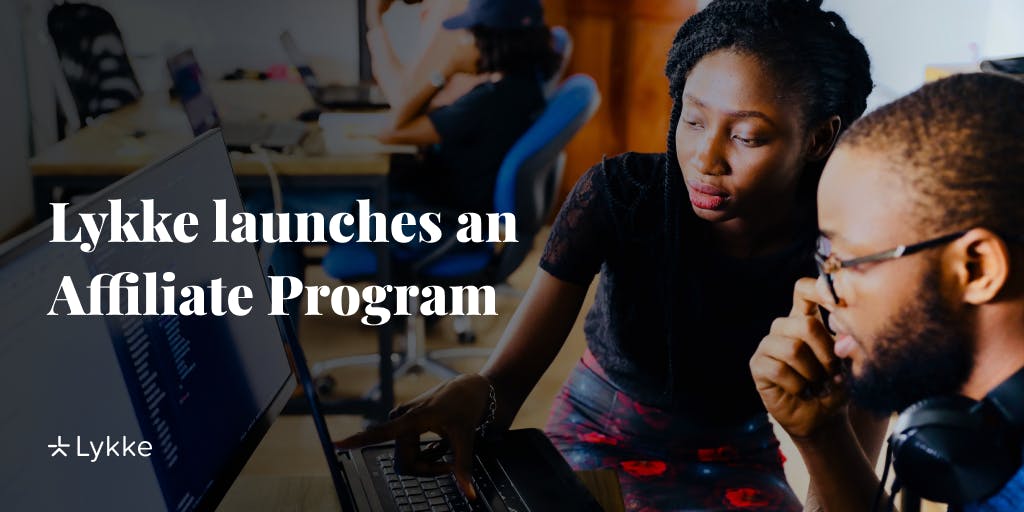 Lykke, a Blockchain-based exchange for trading digitized assets with no trading fees, is launching its brand new affiliate program. The affiliate program allows affiliates to monetize their websites and blogs and get paid for referring new users to Lykke.

Lykke is a fintech company that has been on the market since 2015 gaining its reputation as a transparent Blockchain business committed to regulation compliance. It is one of the founding members of the OpenVASP initiative, and its purpose is to bring sophisticated financial services within the reach of the man from the street by leveraging Blockchain technology and the expertise of its Financial Engineering Team.
Lykke Affiliate Program Details
Each Affiliated User signed up for a Lykke account with the Affiliate Code and KYC-approved will receive as a one time bonus €10 (ten Euros) worth of LyCl tokens* after depositing at least €100 (one hundred Euros) to their Lykke wallet.
Each Affiliate will also be eligible to receive a commission equal to 0.025% (2.5 bp) of the monthly combined (aggregated) Trading Volume generated by the Affiliated Users who used the same unique Affiliate Code. Contact Lykke to learn more about the program and the commission.
Affiliates can choose any means of promotion: advertisement, events, links, articles, social posts, email distribution, etc. - the more creative the better!
Learn the details and sign up for the program on the Lykke Affiliate Program official website.
Lykke is a Blockchain-based fintech company building a global marketplace for the fee free exchange of any kind of digitized assets. Lykke offers trading of a wide range of cryptocurrencies, 21 fiat currencies, commodities and unique instruments for managing your investment portfolio such as the LyCI crypto indexes and the corresponding investable utility tokens. More information about the company and its vision is available on its official website.
* Swiss residents will be rewarded in Swiss Francs or Euros.