Published

06/10/2021
Written by

Lykke
Share
Lykke

Wallet

Lists

Dogecoin

for

Trading

Without

Fees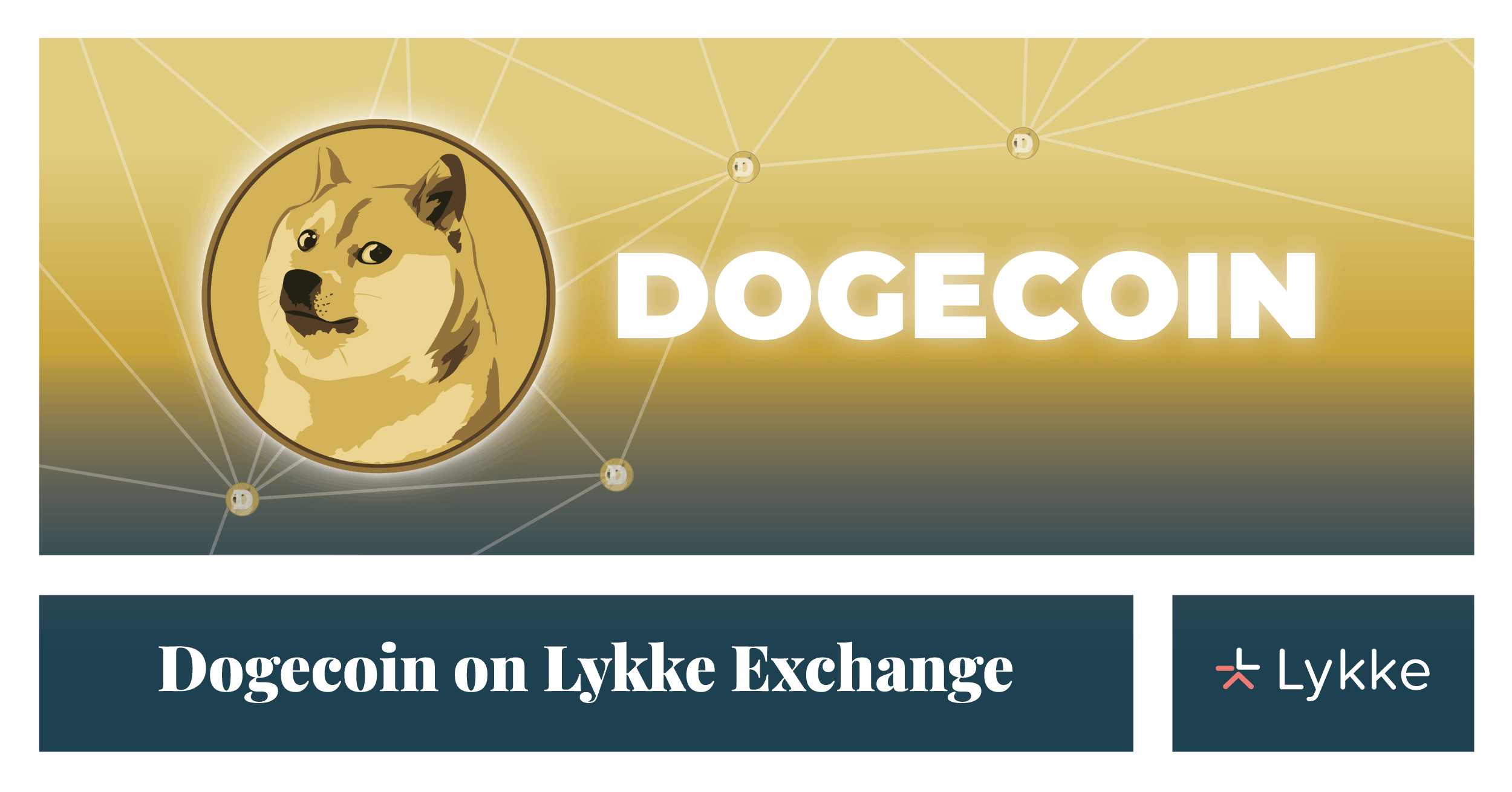 October 6th, 2021. Lykke Corp, a financial service and product provider based in Switzerland announces the listing of Dogecoin (DOGE) at its proprietary commission-free cryptocurrency exchange Lykke Wallet. Dogecoin is a cryptocurrency project that grew out of a meme and has become so popular as to occupy the 10th place in the CMC rating (at the time of writing). Dogecoin deposits, withdrawals and trading were enabled yesterday, October 5th, 2021.
Dogecoin was originally launched as a joke, ironically highlighting the volatility of the cryptocurrency market. Its protocol is based on Luckycoin and Litecoin and its mining consumes relatively little energy. Dogecoin is meant as a means of payment and it is often used as a cryptocurrency for tipping meme creators in the social media. It does not support smart contracts and is inflationary in nature. The inflation rate is stable and fixed. By drawing on humor and irony, Dogecoin managed to grow in price by thousands of percentage points since its inception in 2013, and to build a substantial community of users. Now Doge traders and investors can buy Dogecoin with zero commission and trade it without trading fees at Lykke Wallet. These trading conditions are specifically favorable for day traders as they can leverage the Lykke zero fee policy in high-frequency trading.
Trading pairs:
DOGE / BTC
DOGE / CHF
DOGE / ETH
DOGE / EUR
DOGE / GBP
DOGE / USD
How to trade Doge without fees:
Users have first to get verified at Lykke Wallet through a simple and fast KYC procedure. Then by using the fiat gateway, they can deposit their funds by bank transfer (with 0 fees, we cover the banking fees for our clients! This is a very special and limited in time offer). Crypto deposits are free. After the funds have been credited to your Lykke account, you can exchange them to Dogecoin without trading fees.
About Lykke 
Lykke is a Swiss-based investment and financial product provider leveraging the power of the blockchain. Lykke runs a proprietary exchange — Lykke Wallet — where clients can buy, sell and store selected cryptocurrencies without trading fees and with low spreads. Our sophisticated trading algorithms allow us to maintain the overall transaction costs very low for the users. While the regulatory compliance and a robust exchange architecture create a safe trading environment.