Published

19/04/2022
Written by

Lykke
Share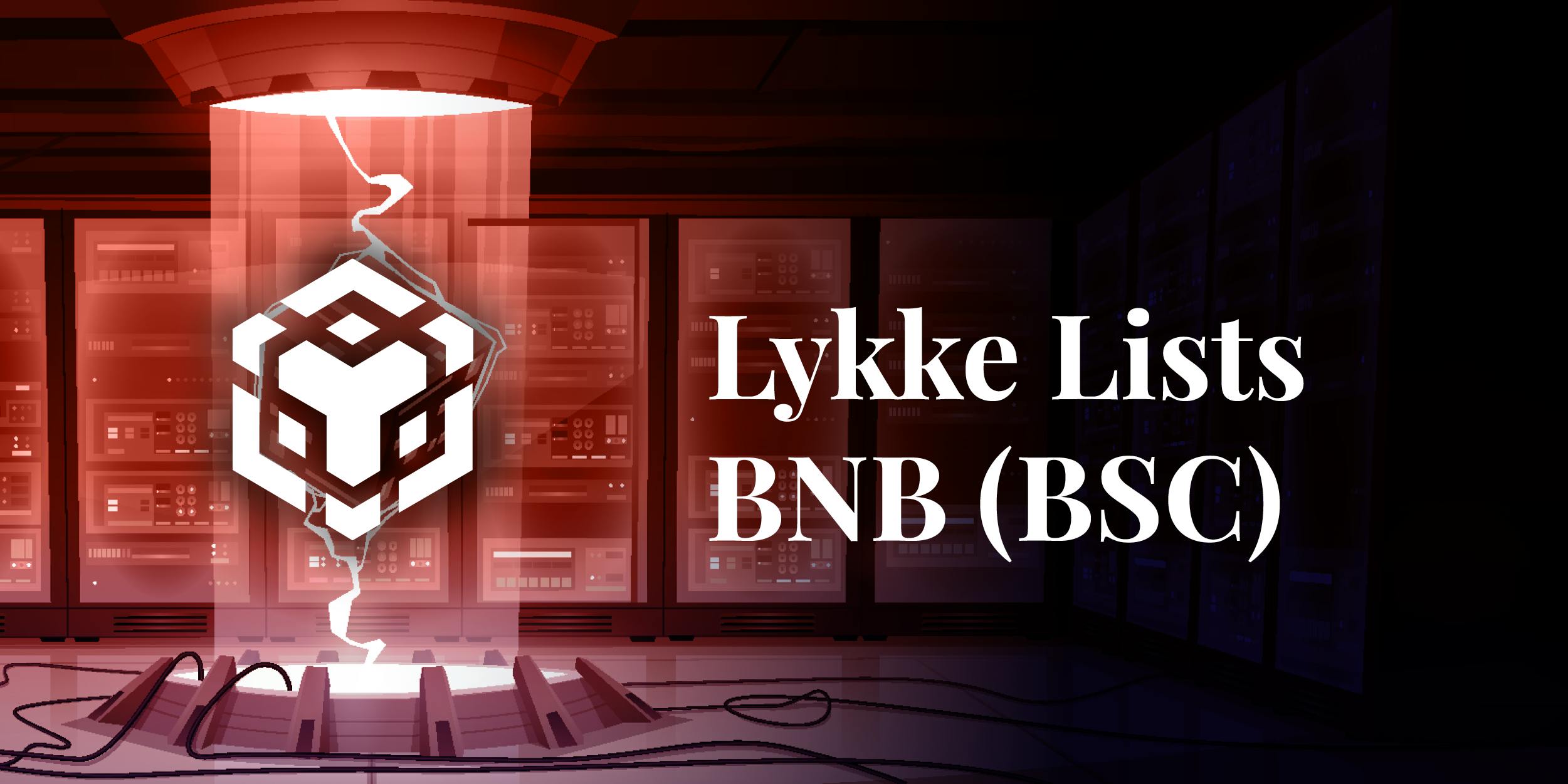 Zug, Switzerland. – April 19th, 2022. Lykke Corp, a financial service and product provider based in Switzerland, announces the listing of the Binance Coin - BNB (BSC) on its UK-based zero fee cryptocurrency exchange Lykke. BNB is the native cryptocurrency of the Binance Smart Chain which is integrated with Lykke.
The issuer, Binance, is one of the biggest crypto exchanges, however, its coin is available on quite few trading venues apart from Binance itself. Now users can trade it with zero taker and maker fees on Lykke exchange in pairs with:
BNB/BTC
BNB/ETH
BNB/CHF
BNB/EUR
BNB/GBP
BNB/USD
BNB/USDC
BNB/USDT
BNB was launched in 2017 as an ERC20 token, but in 2019 it was converted into a coin. The coin has numerous applications: it is used by different platforms as a means of payment. It is one of the available coins at different crypto card programs. It is also used by different DeFi platforms for different purposes. However, trading of BNB without paying trading fees is only possible on Lykke exchange. Moreover, Lykke has very competitive withdrawal fees. This is particularly good news for day and API traders who speculate with BNB. To start trading BNB with zero fees, sign up here.
About Lykke exchange
Lykke crypto exchange is a UK-based crypto trading platform that offers uniquely favorable trading conditions for all types of traders: retail, algorithmic and corporate. There are more than 20 selected cryptocurrencies with solid liquidity. Lykke exchange was launched in 2015 and since then has steadily maintained its zero trading fee policy. Apart from the trading conditions, Lykke offers a robust API, human support and a safe trading environment. It is compliant with AML and KYC regulations and guarantees high standards of security.