Published

20/04/2022
Written by

Lykke
Share
Lykke

Increases

its

Fiat

Deposit

Limit

to

50000

EUR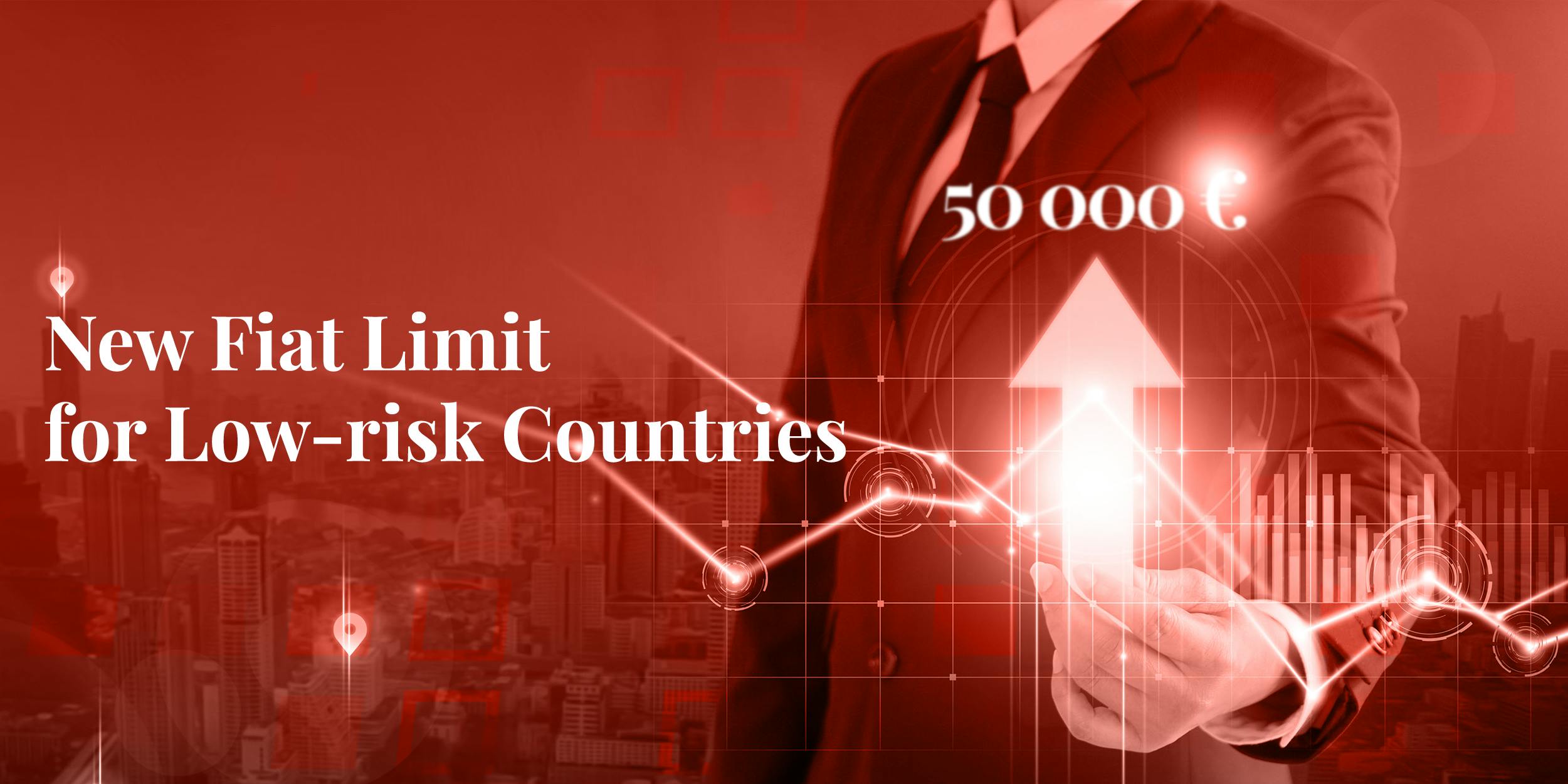 Zug, Switzerland. – April 20th, 2022. Lykke zero fee crypto exchange based in the UK announces that fiat deposit limits at its venue have been increased for low-risk countries.
Trading, especially cryptocurrency, is a risky activity, which is why regulators impose measures to protect traders and investors. Lykke has always highlighted its commitment to high-security standards and the AML and KYC regulations. Among these measures are fiat deposit limits that allow exchanges to better comply with the AML best practices. At the same time, deposit limits are a hurdle for professional traders and investors who operate with significant amounts of funds.
With the view of finding a balance between the regulatory best practices and users' interests, Lykke is increasing fiat deposit limits for low-risk countries to an equivalent of 50'000 EUR per 30 calendar days. 
This amount you can deposit with your regular KYC status. In case you desire to exceed this limit, please contact our support team to submit proof of funds.
At the same time, in case you are located in a jurisdiction that belongs to a different risk category, you still can have a higher deposit limit, but, similarly, we will require a document proving the legal origins of your funds. For a full list of Countries Risk Ratings, please check this page. 
About Lykke exchange
Lykke is a no-fee cryptocurrency exchange that stands out from its mainstream competition thanks to its fee policy. We do not charge any taker or maker fees, fiat deposit or withdrawal fees. Crypto deposits are also free of charge, while crypto withdrawal fee amounts depend on each asset. Lykke has been on the market since 2015 and has gained a reputation for being a transparent and API-trading-friendly crypto exchange with no hidden fees, robust architecture and human support.