Published

28/09/2022
Written by

Lykke
Share
Lykke

and

Koinly

Integration:

How

To

Do

Your

2022

Crypto

Taxes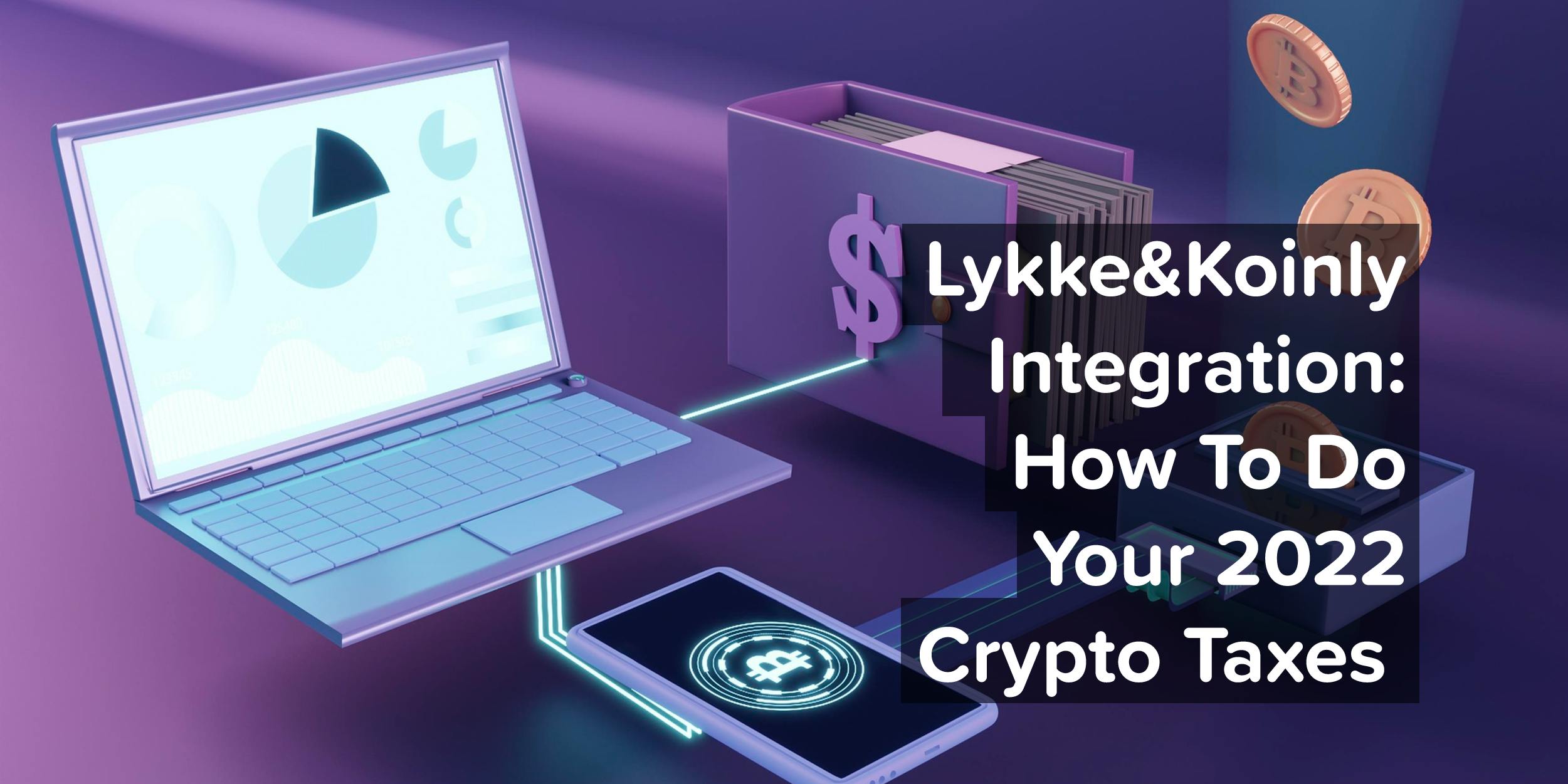 Zug, Switzerland. - September 27, 2022. Your 2021 taxes are not done yet? Or are you slowly starting to collect data and getting ready for your 2022 tax reporting? We are pleased to announce that Koinly supports Lykke and makes tax reporting a piece of cake. 
As announced to our active users approximately a month ago, Lykke .csv transaction history files can be easily uploaded to Koinly. 
How to Export Transaction History from Lykke
To get your CSV file with all the executed trades, you need to login into your Lykke Wallet. (Please note that this CSV file is not covering the trades done via API. Lykke is currently exploring what would be the most efficient way to help our API traders with the taxes.) After successful login, you get your CSV file in three easy steps: 1. click on 'FUNDS' in the top menu, 2. select 'HISTORY', and 3. click on 'EXPORT TO CSV' button in the top right corner.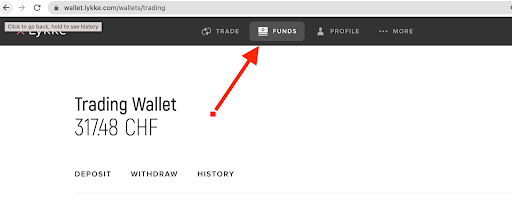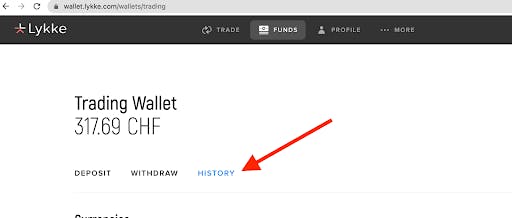 Once you are done, you can easily upload the Lykke .csv file into the Koinly interface. The instructions are available here. The whole process should not take more than 2 minutes of your time.
What Else Can You Do with Koinly? 
Koinly offers a visual dashboard of your transactions history, including ROI (Return on Investment) for every single transaction. These functionalities are free of charge. When testing, we were very pleased with all the functionalities Koinly has to offer and how useful they can be to monitor your trading profits (or losses).
In addition to the above, Koinly is also active in terms of crypto taxes awareness and understanding. It has published numerous guides on how to do your taxes in various countries. These guides are updated regularly. To mention few of them, check the 2022 Cryptocurrency Tax Guides for Switzerland, Germany, France, Netherlands, Denmark, Ireland and the UK. 
About Koinly 
Koinly is a leading global crypto tax platform managed by tax experts. It supports 700+ exchanges, wallets, and blockchains and consolidates all your transactions to calculate your taxes. Koinly offers a variety of plans, whether you're a newbie, hodler, or active trader. 
About Lykke
Lykke Exchange is a cryptocurrency trading platform which does not charge any trading fees, deposit, or withdrawal fees on wire transfers. The Lykke platform can be acessed through a web-terminal, and on iOS, Android, and Huawei. 20+ selected cryptocurrencies and several fiat pairs (CHF, EUR, GBP, USD, etc.) are available for trading at zero transaction fees at Lykke.