Published

15/04/2021
Written by

Lykke
Share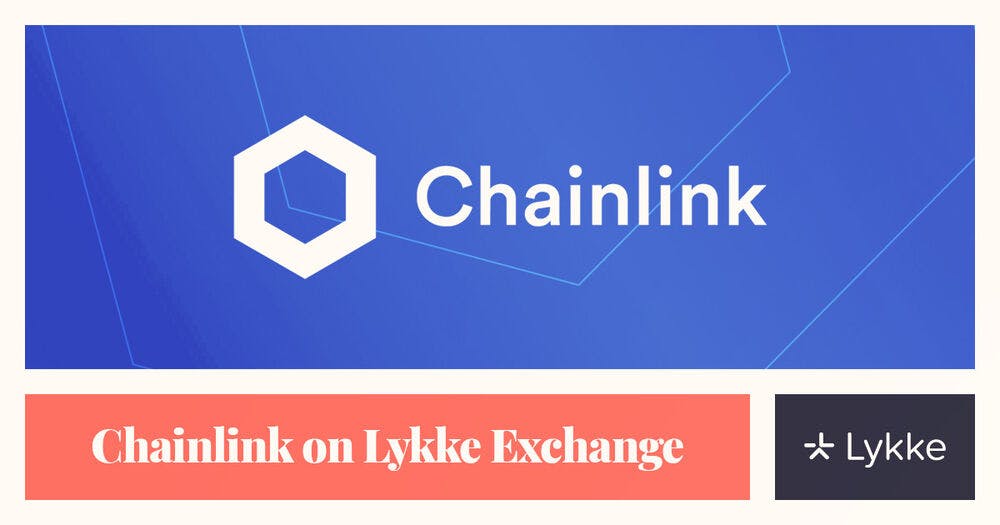 Zug, Switzerland. – April 15th, 2021. Lykke Corp, fintech firm and builder of marketplaces for digital financial assets, announces the listing of LINK. Chainlink is an open-source decentralized network, provider of complex smart contacts that work on any blockchain.
Chainlink broadens the capability of smart contracts by enabling access to real-world data, events, payments, and more without sacrificing the security and reliability guarantees inherent to blockchain technology.
"We are thrilled to welcome Chainlink, one of the top open-source blockchain technology providers backed up by a great community of developers, researchers and users", said Richard Olsen, Lykke's CEO.
Trading Pairs
LINK/BTC
LINK/ETH
LINK/CHF
LINK/EUR
LINK/USD
LINK/GBP
Deposits, Withdrawals, and Trading will be enabled as of today, April 15th, 2021 (Listing Date).
About Lykke
Lykke is a Swiss-based investment and financial product provider leveraging the power of the blockchain. Lykke runs a proprietary exchange — Lykke Wallet — where clients can buy, sell and store a large variety of tokenized assets, amongst them cryptocurrencies, national currencies, native tokens but also investment products.