Published

28/03/2023
Written by

Lykke
Share
Task

force

aiming

at

facilitating

the

use

of

digital

credentials

abroad

set

up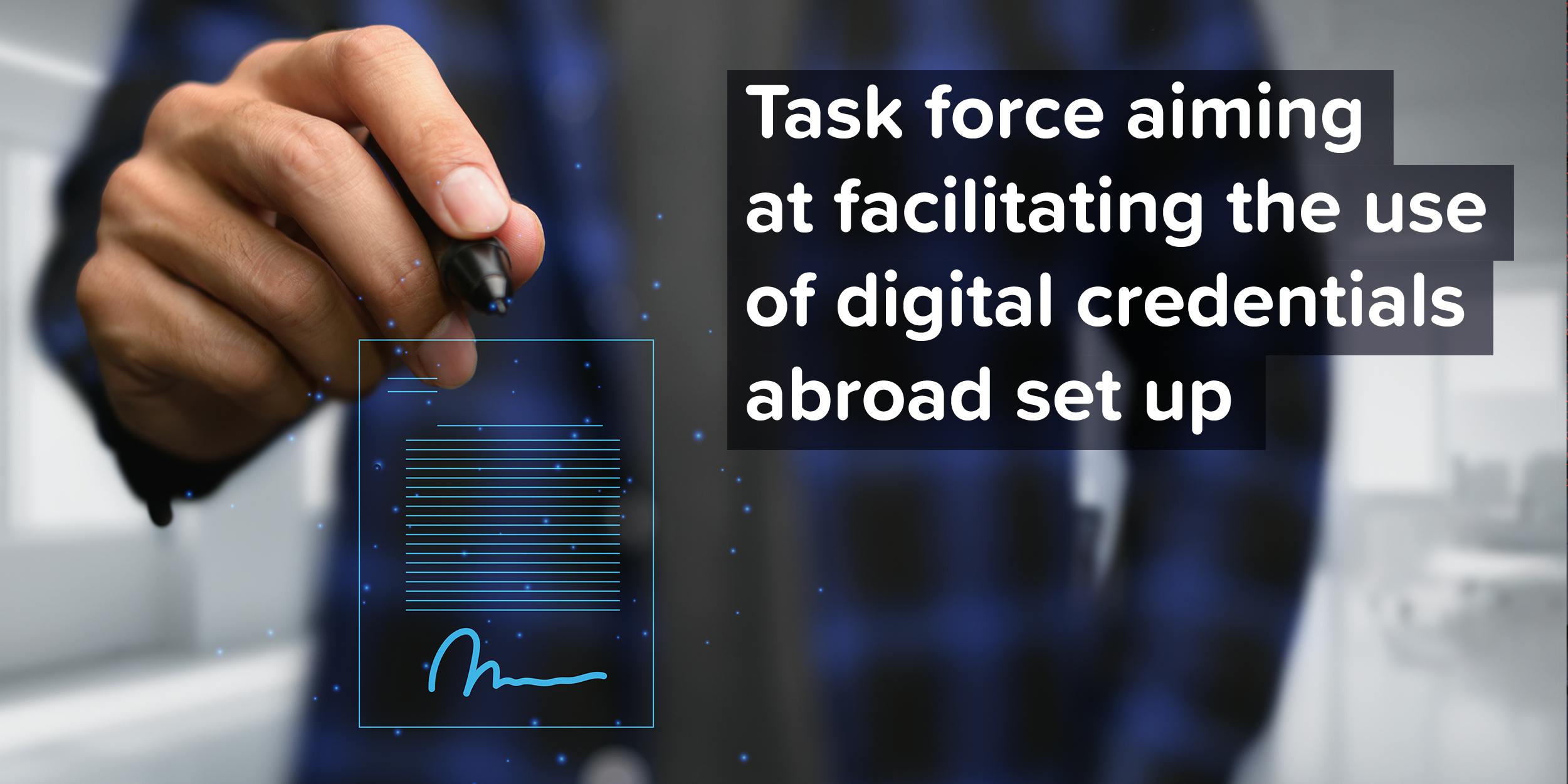 March 28, 2023. The International Association for Trusted Blockchain Applications (INATBA) launched a taskforce to pave the way for the cross-border use of digital credentials. These can take many different forms, from digital passports and driving licenses, but also be university diplomas or nominative train tickets . "These credentials serve as the foundation on whicIt remains a challenge to provide secure and private digital credentials that are easy to use in online transactions across economies and societies while still preventing fraud and avoiding costly and time-consuming processes," INATBA said in a press release. The task force, which was set up in March, will hold monthly meetings over an eight-month long period.
The objective is to facilitate interoperability and mutual support across borders, but also to enable individuals and businesses to hold and control their information and guarantee individuals as well as businesses privacy and security.
"Digital credentials enable a more trusted Internet. For that to happen, we need a global adoption of this technology, so that a citizen's digital credentials are globally recognized and accepted in any country. "This task force aims to recommend best practices to governments for the cross-border implementation of digital credentials, ensuring privacy, security, and self-sovereignty," said the founder and CEO of To Be Blockchain Antonio Matias Gil.
INATBA is a global forum for both public and private developers and users of digital ledger technologies (DLT). Its aim it to enable stakeholders to meet and discuss the future of blockchain with regulators and policy makers. The association has around 170 members ranging from large firm to micro enterprises, and also contains non-profit organizations.