Published

04/05/2023
Written by

Lykke
Share
Sunny

Outlook

for

Bitcoin,

Ethereum,

and

Litecoin,

But

Is

a

Storm

Brewing

for

Dogecoin?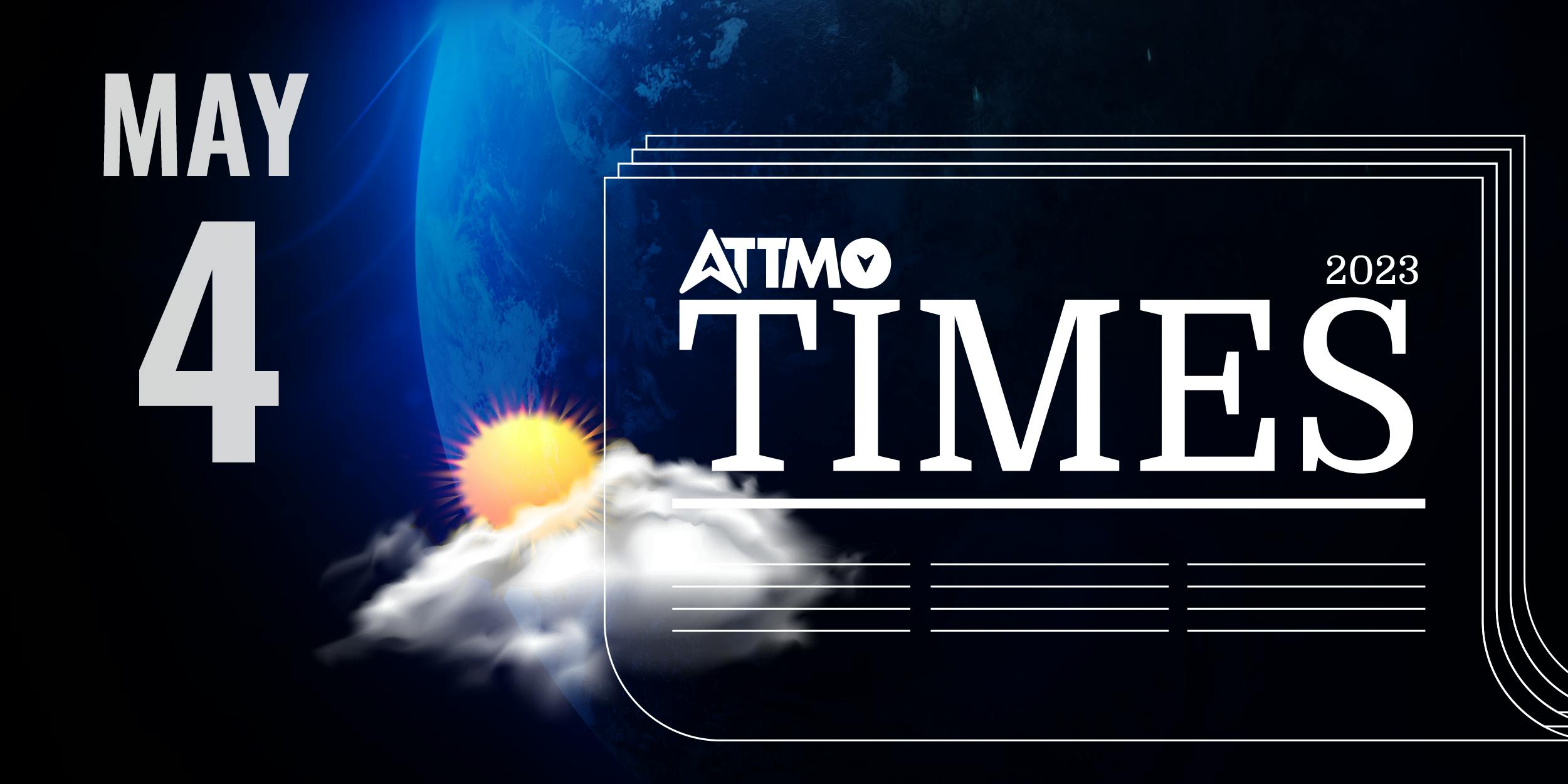 Short read
May 4, 2023 – Sun with some clouds, so a slightly bullish market with upside potential lies ahead for Bitcoin, Ethereum and Litecoin over the coming 24 hours, according to ATTMO, a weather-inspired AI tool with cryptocurrency predictions. As for XRP and Binance, they both face tropical weather today – a very bullish market with some upside potential. 
Over a one-week horizon, ATTMO expects cloudy weather with some sun for both major cryptocurrencies –  Bitcoin and Ethereum. This forecast can be translated into a slightly bearish market with downside risk. 
Dogecoin faces stormy weather ahead, which signals a drawn-out bear market with an imminent market rebound possible over the next week.
Long read
Crypto assets rise on hopes of Fed rate peak
Cryptocurrencies rose following the Federal Reserve's latest comments on rates. Yesterday's decision to raise its benchmark rate by 25 basis points was widely expected, so investors were seeking signals on whether the peak of the current rate cycle has been reached. This seems to be the case.
The price of Bitcoin rose 1.6 percent over the past 24 hours, trading just above 29,000 US dollars, while that of Ethereum put on 1.7 percent, approaching 1,900 dollars. The combined market capitalization of the two cryptocurrencies makes up 63 percent of the crypto space. Among smaller currencies, Cardano rose 2.5 percent.
"With Bitcoin breaking higher, stock buybacks supporting stocks, the Fed appearing on hold, positive Bitcoin transaction data…, it is challenging to be bearish," said Markus Thielen, head of research and strategy at Matrixport.
US regional bank turmoil also supports
The ongoing pressure on the US banking sector is another driver that favors crypto assets. Following First Republic Bank's seizure and sale to JPMorgan earlier this week, it was yesterday the turn of other regional US banks to suffer. Western Alliance, Comerica and Zions all fell more than 4 percent. 
Fed Chair Jerome Powell raised the issue during the press conference that followed the rate hike, reassuring that bank conditions have broadly improved since mid-March. The failure of three crypto-related banks then led investors away from banking stocks and into alternative assets such as Bitcoin. Bitcoin has risen 41 percent since mid-March.
"#Bitcoin showing strength during a banking crisis is literally what you want and need to see. If a correction occurs due to the banks falling apart, it's mostly due to a liquidity crunch, but Bitcoin will only become larger after," said crypto analyst Michael van de Poppe, in a tweet.
ECB in focus following Fed's expected rate hike
This afternoon, investors will focus on the European Central Bank's (ECB), rate decision where a 25 to 50 basis point rate hike is expected. Just as with the Fed, the markets will focus on the future rate path. 
Eurozone inflation remains high, with preliminary April figures at 7 percent, far above the 2 percent target. The question is if interest rates can be raised more without causing a slowdown in economic growth or even a recession. 
Stable or lower interest rates make riskier assets such as cryptocurrencies and stocks more interesting to hold, increasing demand.
DISCLAIMER
ATTMO, a weather-inspired AI tool, makes cryptocurrency predictions. It also forecasts longer-term cryptocurrency trends. These forecasts are not trading advice; they are only decision-support tools. They do not include information that is specific to the user; in particular, they do not account for their personal risk appetite or market assessment.