Published

11/05/2023
Written by

Lykke
Share
Ripple

Struggles

in

Stormy

Weather,

Dogecoin

Market

Conditions

Remain

Bearish;

Can

Bitcoin

Rebound

from

Its

Recent

Slump?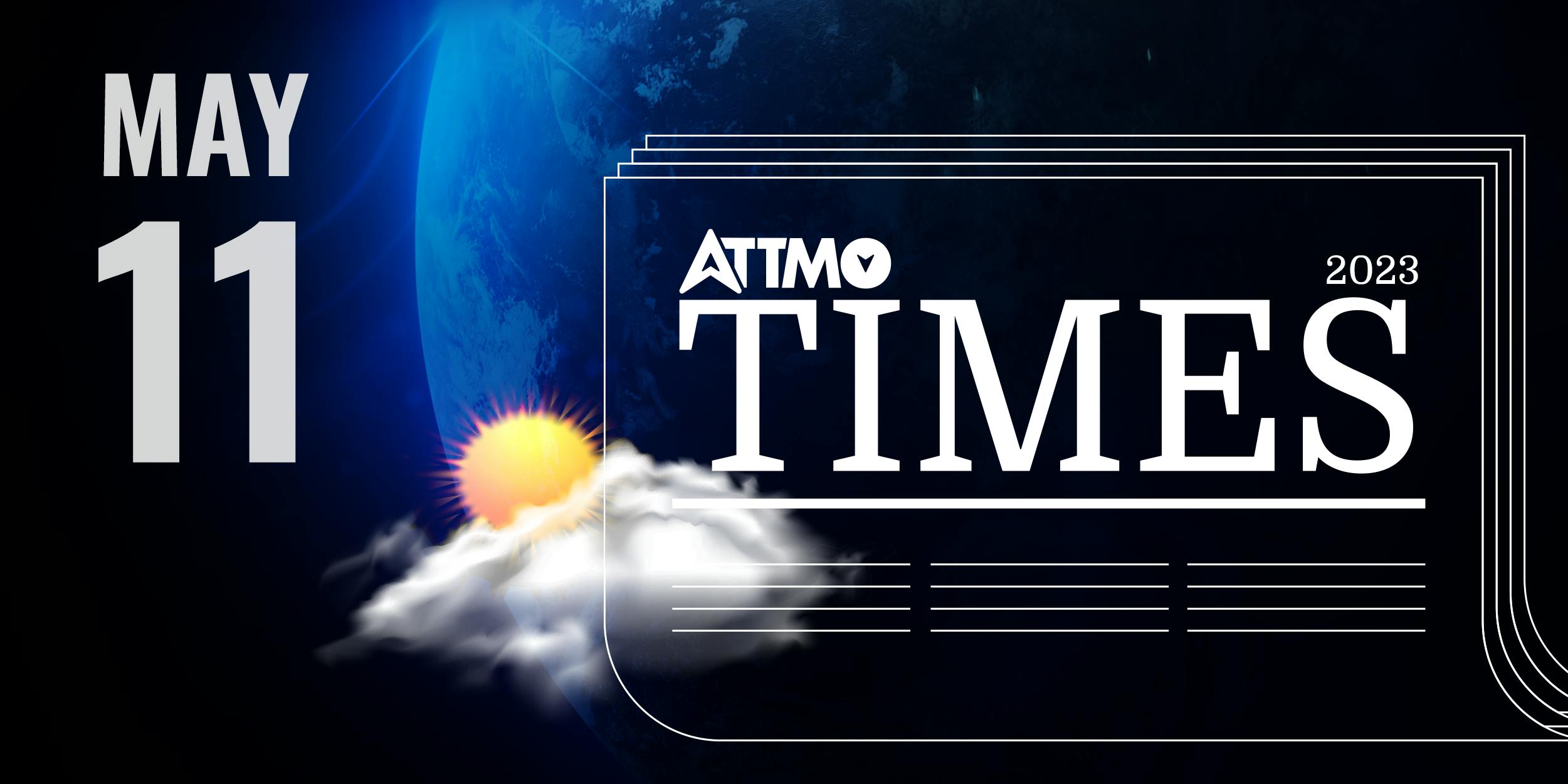 Short read
May 11, 2023 – Cloudy weather with some sun lies ahead for the global crypto market in the next 24 hours, according to ATTMO, a weather-inspired crypto AI forecasting tool. This translates into a slightly bearish market with downside risk for both Bitcoin and Ethereum.
The weather is however tropical for Binance – very bullish with some upside potential – in the next 24 hours. XRP faces stormy weather today, trading in a very bearish market with some downside risk, ATTMO shows. A leading venture capitalist Jason Calacanis overnight tweeted XRP's owner Ripple would have avoided the ongoing court case with the powerful US regulator, the Securities and Exchange Commission (SEC) if it had "registered as a security and played by the rules."
Over a one-week horizon, ATTMO expects cloudy weather with some sun for both major cryptocurrencies –  Bitcoin and Ethereum. This forecast can be translated into a slightly bearish market with downside risk. Dogecoin (DOGE) faces stormy weather with sunset to return. This signals a drawn-out bear market with an imminent market rebound possible over the next week.
Long read
Cryptosphere unphased by lower-than-expected US inflation data
The release of lower-than-expected US inflation data did not boost crypto assets, as these figures had done in December or January. The decoupling from the performance of the tech index Nasdaq widens.
"Based on the relationship with tech stocks (Nasdaq), Bitcoin should now have been above $30,000, and the fact that this is not the case should caution any short-term traders… Many equity investors have expected that a U.S. recession was imminent, only to be disappointed as tech stocks continue to rally. Those shorts need to be covered. Unfortunately, Bitcoin does not have large outstanding shorts that could be squeezed - hence the potential divergence between Nasdaq and Bitcoin," said the head of research and strategy at Matrixport, Markus Thielen, on LinkedIn.
The price of Bitcoin fell 0.8 percent over the past 24 hours, while that of Ethereum dropped 0.8 percent. The combined market capitalization of the two cryptocurrencies makes up nearly two-thirds of the crypto space, 64 percent. Among smaller currencies, XRP shed 0.5 percent.
Lower-than-expected interest rates, which signals the US Federal Reserve won't have to continue raising its benchmark rate, are good news for alternative assets such as cryptos. Lower rates increase the potential of excess returns for riskier assets like cryptocurrencies. 
US House of Representatives hearing with crypto experts testifying – legal void soon over?
This afternoon, the Chief Legal Officer of Kraken – the world's third largest crypto exchange– and the former head of the Commodity Futures Trading Commission (CFTC) will both testify at a hearing organized by the House of Representatives subcommittee on digital assets, financial technology, and inclusion. The US lawmaker aims at creating a new, fit-for-purpose rule for crypto.

"I'll explain why the US situation is untenable, how other countries are speeding ahead, and how we can improve the way regulators interact with crypto… Congress needs to provide regulators the tools they need to foster safe, efficient markets or to protect consumers. Today's environment of endless litigation doesn't protect consumers. It doesn't allow companies like Kraken to plan for the future. It doesn't allow us to invest, hire, or allocate time effectively. Tomorrow I'll ask Congress to step in and change this for the better," Marco Santori, Kraken's legal head tweeted. 
The legal uncertainty in the US weighs on the world's largest crypto market. Kraken's competitor Coinbase earlier this week divulged it has plans to open a strategic hub in the United Arab Emirates (UAE) or the UK in a move to come away from the constant clampdown on the crypto sector by the SEC. The prepared testimony of the former CFTC head is already publicly available here. 
A former SEC official, John Reed, yesterday called for a ban on the stablecoin Tether. Read more on stablecoins here. Tether didn't move on the news and traded unchanged at 1,00 US dollars.
Crypto market affected US debt ceiling standoff 
Investor sentiment remains subdued amid the current breakdown of talks in Washington DC on raising the US borrowing cap ahead of the looming June 1 deadline. Trading volumes on the cryptocurrency market have been low since the banking crisis in March, with investors on the sidelines. 
DISCLAIMER
ATTMO, a weather-inspired AI tool, makes cryptocurrency predictions. It also forecasts longer-term cryptocurrency trends. These forecasts are not trading advice; they are only decision-support tools. They do not include information that is specific to the user; in particular, they do not account for their personal risk appetite or market assessment.