Published

05/05/2023
Written by

Lykke
Share
Market

Conditions

for

Ripple

and

Binance

Coin

Indicate

Bullish

Trends;

Are

Bitcoin

and

Ethereum

Heading

for

Bright

Skies,

Too?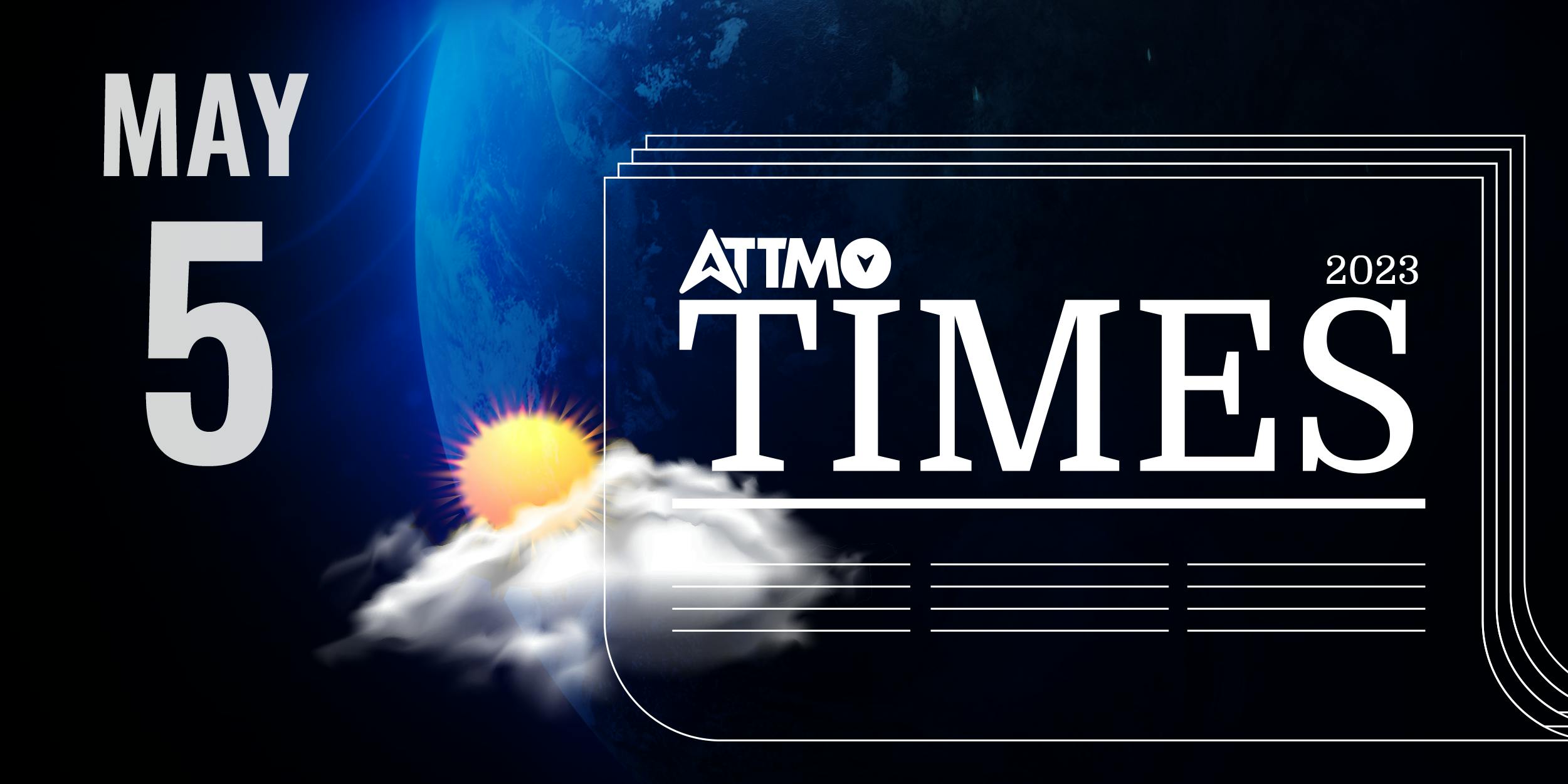 Short read
May 5, 2023 – Sunny skies – a slightly bullish market with upside potential lies ahead for the global crypto market today, according to ATTMO, a weather-inspired AI tool with cryptocurrency predictions. Ripple and Binance Coin both face tropical weather conditions – a very bullish market with some upside – over the next 24 hours.
Over a one-week horizon, ATTMO expects the market conditions to remain unchanged for both major cryptocurrencies –  Bitcoin and Ethereum. So, the slightly bullish market conditions with upside potential will remain. An imminent market rebound is however likely for Dogecoin in about one week's time, ATTMO data show.
Long read
Cryptosphere trades sidelines after rate hikes
The cryptocurrency market traded sidelines following the rate hikes by the Federal Reserve in the US and the European Central Bank (ECB) earlier this week. The US rate cycle is predicted to have peaked for now, while the ECB's head Christine Lagarde said inflation remains too high and additional rate increases may be necessary depending on future macroeconomic data. 
The price of Bitcoin percent edged 0.1 percent higher over the past 24 hours, trading just above 29,000 US dollars, while that of Ethereum shed 0.1 percent.  Among smaller altcoins, Binance fell 0.6 percent while XRP added 0.6 percent. 
Higher interest rates make riskier assets such as crypto coins less attractive to hold. Investors had however already priced in the rate hikes, hence the absence of reaction.
US banking crisis continues to weigh on the general sentiment
Regional banks continued to be under massive pressure in the US overnight. The price of PacWest Bancorp's shares halved on reports that the LA-based bank explores "strategic options." Other banks, including Western Alliance and Metropolitan, were drawn into the turmoil, with their share prices losing more than 20 percent.
The Fed's Chair, Jerome Powell, tried to reassure investors on Wednesday affirming the conditions in the banking sector have broadly improved since mid-March when three crypto-related banks collapsed within days. More than 500 billion dollars have been wiped out because of the bank failures last month. 
Alternative assets such as cryptocurrencies and gold typically benefit during uncertain times, but yesterday was an exception regarding cryptos. The price of gold is however approaching its all-time high hit in August 2020, now trading around 2,040 dollars per ounce. 
Bitcoin has lost  1.3 percent and Ethereum 1 percent over the past seven days, as investors are taking their profits. 
Cardano drops after the launch of Hydra
Cardano fell 0.9 percent after the release of Hydra, a family of layer 2 protocols making it more scalable and adaptable. This is useful for investors requiring fast and cheap transactions, a developer working on Hydra's development said in a video on Twitter. 
US job figures released later today
This afternoon, investors will focus on the latest US job figures. Among these, data on the number of new people on the non-farm payroll data will be released. Analysts expect the number of jobs created to have dropped to 179,000 in April from 236,000 in March. This would indicate a slowdown in US economic growth. 
DISCLAIMER
ATTMO, a weather-inspired AI tool, makes cryptocurrency predictions. It also forecasts longer-term cryptocurrency trends. These forecasts are not trading advice; they are only decision-support tools. They do not include information that is specific to the user; in particular, they do not account for their personal risk appetite or market assessment.