Published

15/11/2022
Written by

Lykke
Share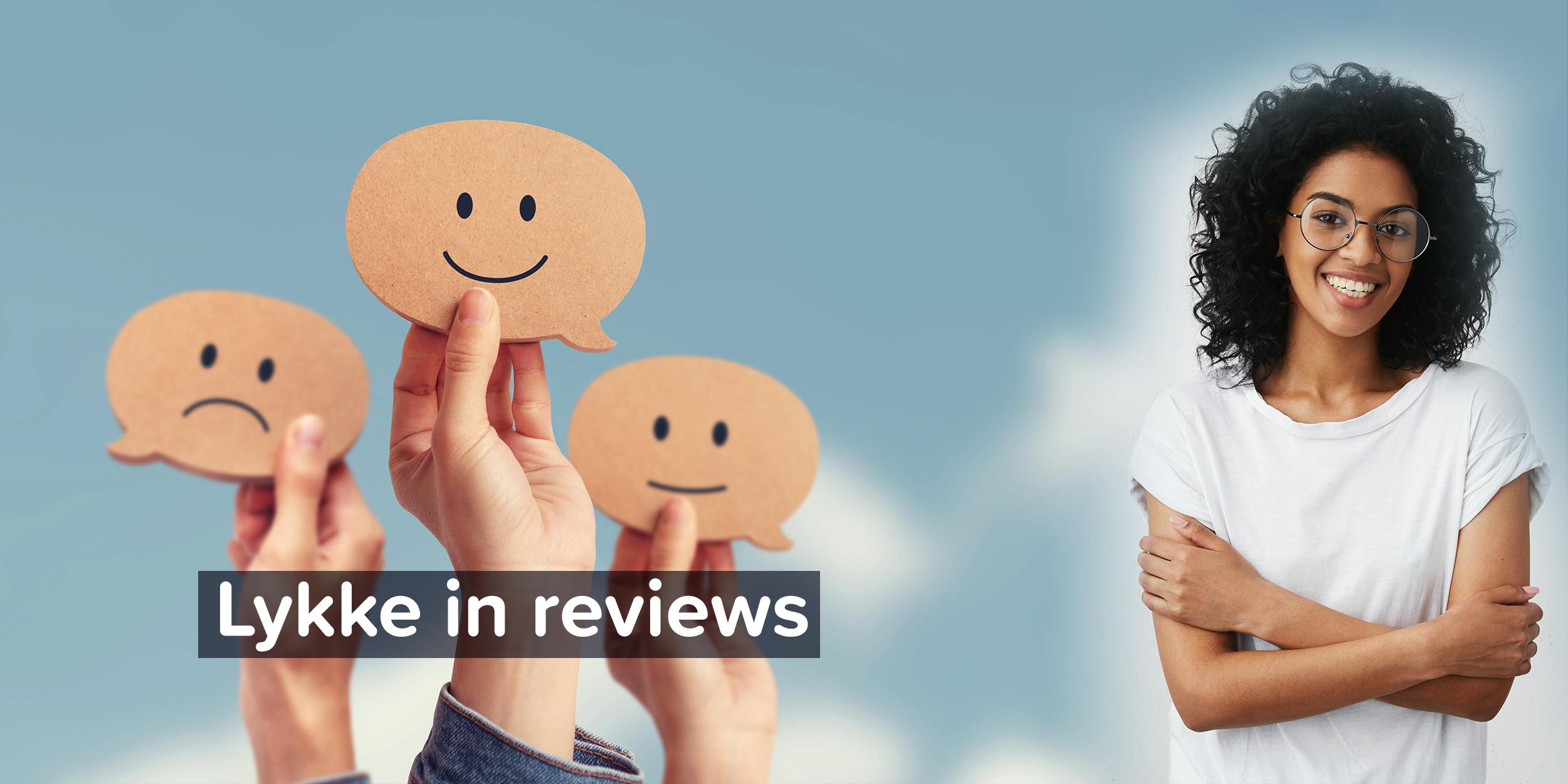 November 15th, 2022. According to TechRepublic, 78% of customers browse the internet either always or regularly before opening checkout, signing up for trials, downloading apps, etc. Based on reviews and testimonials, you can get a clearer image of whether a company behind a product or service you would want to start using is trustworthy and reliable or not. 
And, when you are thinking about trusting someone with your hard-earned money, you definitely should make smart moves and conduct proper research beforehand. Instead of just taking our word or assuming that Lykke is the right 0-fee crypto exchange for you, take a look at what others have to say about us.
Best Reviews
According to bestreviews.net, a reputable product and service review website that has been around for 12 years already, Lykke Wallet is among the best crypto wallets out there. They say that Lykke "is meant for quick and easy buying and selling" and "offers as much protection as any other online crypto wallet with the added benefits of trading features". What makes our hearts full is that the review described Lykke as "an incredible crypto exchange platform". 
Bitcoin Trading
Bitcoin Trading wrote an in-depth review of Lykke crypto exchange and covered all the essential aspects from a user's perspective – key features, registration process, fees, supported coins, advantages and disadvantages, and the team. 
Here's what bitcoin-trading.io, a website that publishes informative content about all things crypto (trading bots, crypto exchanges, crypto wallets, NFTs, cryptocurrency buying guide, DeFi, and many more related topics), says about our exchange:
"Lykke is a relatively new fintech company that is already making waves. They have a reputation for transparency and feature trading opportunities all types of traders can benefit from". 
Moving forward, they say that trading with Lykke is "trading with no headache" and appreciate the easy onboarding process, transaction speed, low trading limits, and supported coin options as well. 
Bitcoin Trading rates Lykke's ease of use, user interface, security, support, and payment options with 5 stars and our support team and fees with 4.5 stars. Not bad, you'll agree. 

Darwn
Darwn.io explores the crypto landscape and provides insights into various crypto products, services, offerings, and teaches you pretty much everything about crypto. Darwn gives an overview of Swiss crypto providers and compares their onboarding processes, services, and cost structures just to name a few important factors. Lykke is one among 14 Swiss-based crypto providers reviewed by Charles Darwn, the guy who runs the website. Also, Lykke is featured, right next to Swissborg and BitMEX Link, as one of the Swiss crypto exchanges you can put your trust in. 
Summary 
Instead of serving you generic quotes, we decided to share what some of the people who had a chance to experience what using our service feel likes have to say about us. We are beyond happy that we managed to build such a strong reputation and stand out from the crowd of other great crypto providers.