Published

22/09/2021
Written by

Lykke
Share
Where

and

How

to

Buy

XRP

/

Ripple

Without

Paying

Fees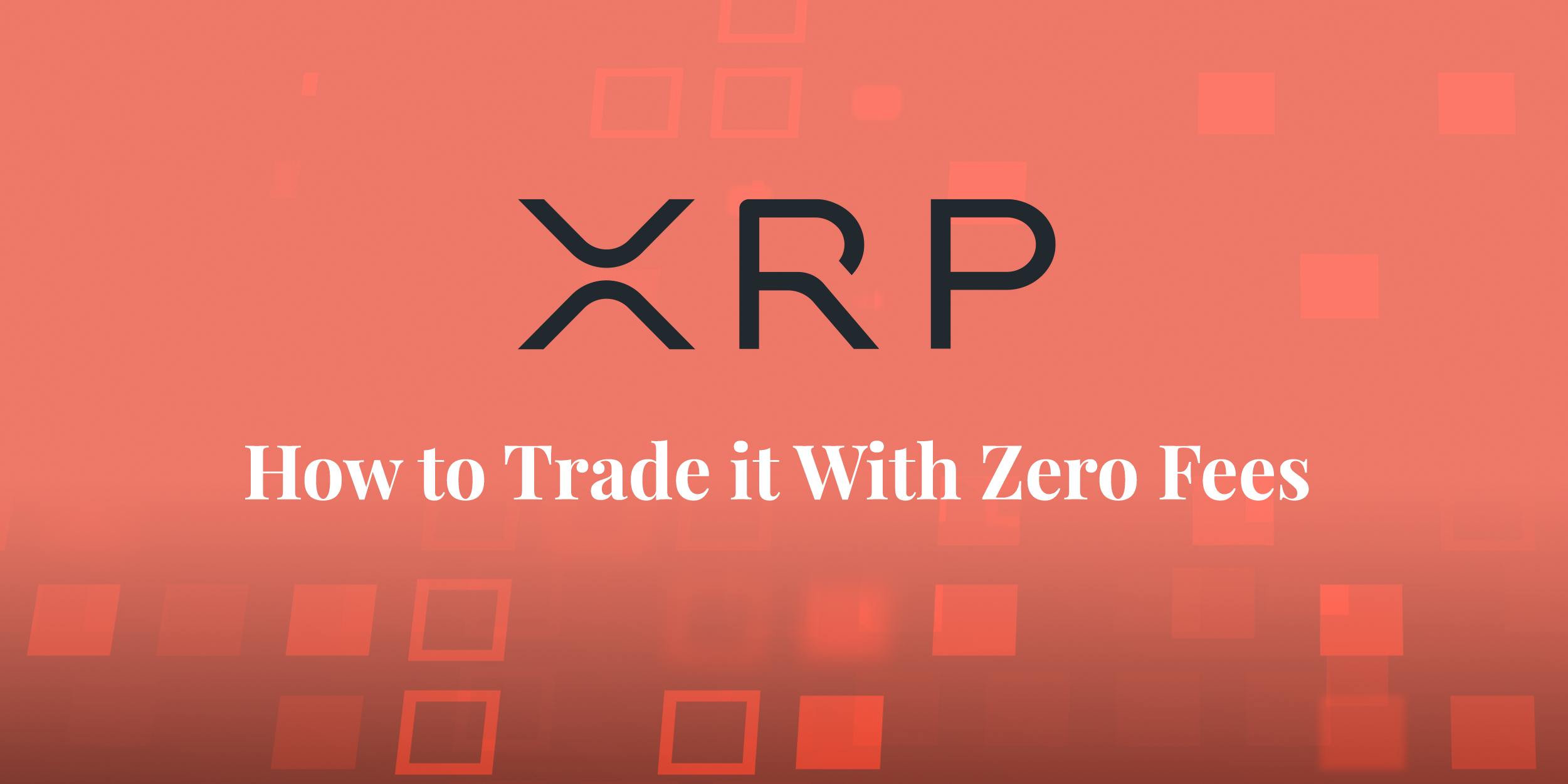 This article is a step-by-step guide on where and how to buy XRP / Ripple without paying fees. So, first things first — where to buy Ripple (XRP) right now? At Lykke, the no fee crypto exchange! With Lykke, you can buy 20+ cryptocurrencies with zero trading fees, XRP included. So, now you know that Lykke is definitely the best place to buy XRP, let's jump straight away to how to buy it.
How to buy Ripple (XRP) — With No Fees
To invest in XRP, get registered and KYC-approved on the Lykke exchange. Use the web terminal or download a mobile app for Android, iOS or Huawei AG. Once you've been approved, you can deposit your funds.
Make a deposit:
Fiat by bank transfer (we cover the banking fees of our bank, but your bank may charge a fee on your side)
Crypto from another crypto trading platform (we don't charge any fees for receiving a deposit)
To make a deposit just click on the "deposit" button in the trading platform or in the app and choose the type of deposit you would like to make. Then follow the instructions, they are very intuitive. If you're making a banking deposit, remember to insert your transaction ID as the purpose of payment.
3. Exchange your funds to XRP with no taker or maker fees, even if you use a trading bot. XRP is available in pairs with BTC, ETH, USDC, USDT, EUR, USD, and CHF.
That's it, Lykke offers the best way to buy XRP and it is one of the best XRP trading platforms out there.
What is XRP — the Ripple cryptocurrency?
XRP is one of the top cryptocurrencies in terms of market capitalization, ranking within the top ten at the moment of writing. However, understanding XRP is not an easy task because of lots of debate that it provokes in the crypto world. First of all, there's a debate on whether XRP is a cryptocurrency at all. A cryptocurrency by definition is decentralized and secured by cryptography. If XRP is clearly secured by cryptography, there have always been doubts about whether it's truly decentralized.
According to the website of Ripple, XRP was launched in 2012 as the native cryptocurrency of the XRP ledger. This is a blockchain where the XRP transactions are stored. However, unlike in the case of "classic" cryptocurrencies, XRP cannot be mined, it was premiered at its inception by Ripple Labs. Therefore, some cryptocurrency enthusiasts consider it a proprietary digital currency and not a cryptocurrency. Moreover, the consensus algorithm used by the XRP ledger is also somewhat untraditional: whereas most cryptocurrencies use proof-of-work or proof-of-state validation systems, XRP has its own consensus mechanism which depends on the agreement about each transaction between 36 independent validators, of which 6 belong to Ripple.
Secondly, the XRP ledger and cryptocurrency should not be confused with the RippleNet payment system, which is a product by Ripple designed for financial institutions such as banks and payment providers. It's a system for banking information exchange, similar to SEPA or SWIFT. While this network can use XRP for payment processing, XRP is not the only currency that can be used by the network.
Another doubt with regards to the XRP cryptocurrency is whether it's a security or not. It surges from the accusation of the SEC, a US regulator, which filed a lawsuit against Ripple Labs on December 22, 2020, claiming it's a security. The reason for considering it a security is that the currency was issued by a company with the expectation of its growth. However, as Ripple Labs stated, earlier, Ethereum, a blockchain that functions in a similar way, was passed by the SEC as not a security given that the blockchain is decentralized. In the case of XRP, at the moment of writing, the parties are gathering more evidence for further trials and there's no expectation that the case will be closed any time soon. 
At the same time, the trading of the currency was seriously affected by the lawsuit and most exchanges suspended it. Lykke was among one of the first crypto exchanges that made the decision to renew the XRP trading.
About Lykke
Lykke is an umbrella name for a group of companies that operate on B2B and B2C levels in the blockchain market. The core business of the company is the homonymous zero-fee crypto exchange. The trading venue has been on the market since 2015 and it differentiates itself from the competition thanks to its trading conditions, the reputation of a transparent company, human support and high standards of security. The exchange serves all kinds of traders and investors: retail, API, and corporate offering the same trading conditions, namely zero trading fees, regardless of the volume a trader generates.