Published

28/03/2023
Written by

Lykke
Share
Ethereum

withdrawals

enabled

by

Shanghai

upgrade

scheduled

for

April

12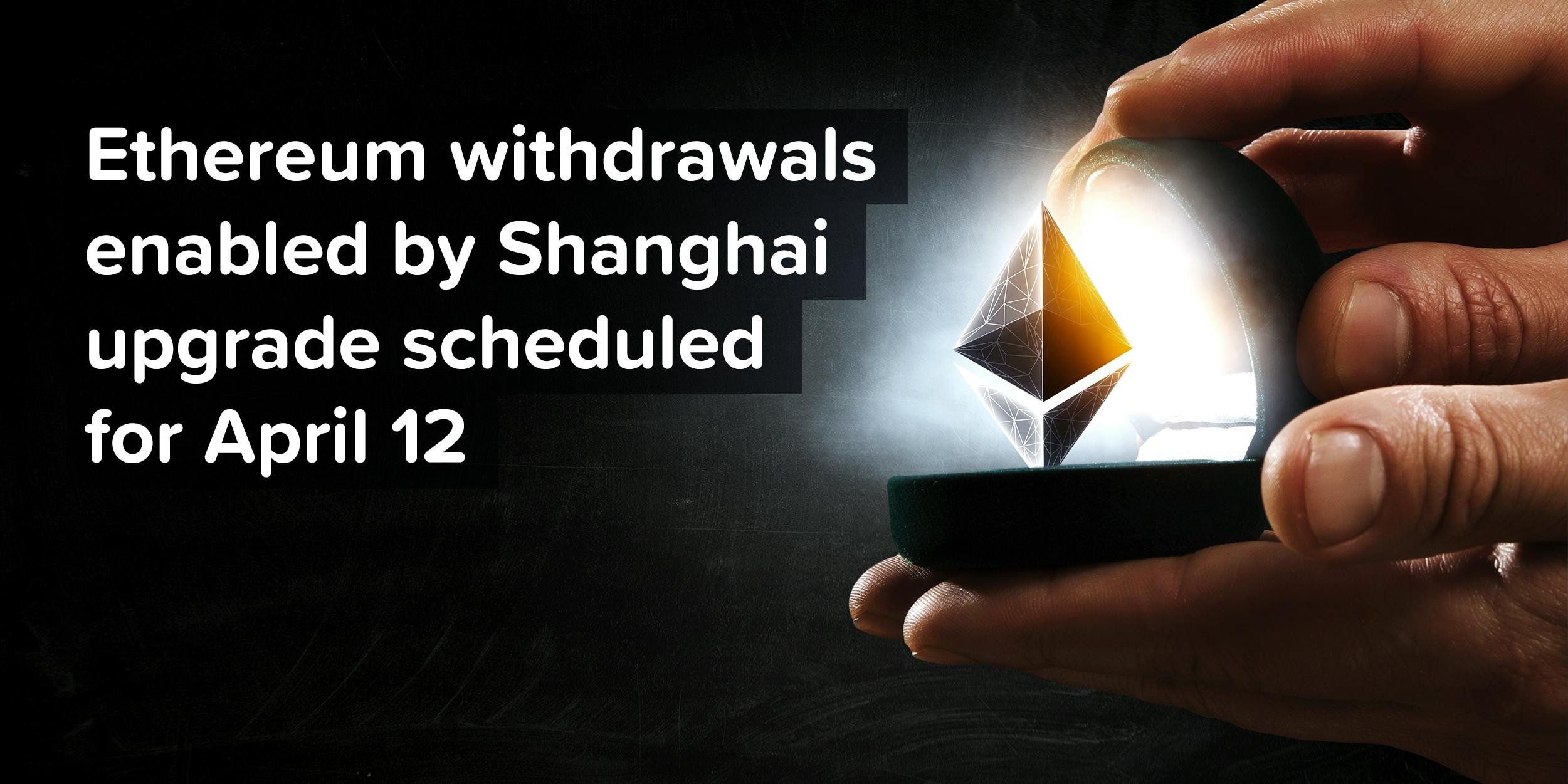 March 28 2023. Ethereum, the second-largest cryptocurrency,  was initially launched as a proof-of-work (PoW) asset in 2015. Five years later it migrated to proof-of-stake (PoS), which enabled validators or miners as they are more commonly called, to obtain crypto rewards for holding Ethereum passively. This mechanism called staking locked the rewarded crypto assets to support the network for an undefined time. This will change with the upcoming upgrade referred to as the Shanghai upgrade. A withdrawal functionality will be enabled.
"Shanghai marks the end of an undefined lock-up period for ETH staking. Users will be free to: stake their ETH, earn ETH rewards that will be distributed automatically, un-stake their ETH to regain full access to their entire balance, and of course, re-stake to sign back up and start earning more rewards," Ethereum writes on its website, where it in great detail also explains how the withdrawal works for ETH validators.
The Shanghai upgrade is planned for April 12, though experts believe it might be delayed. 
Experts believe that the upgrade will impact Ethereum's share. Some believe its price will crash, others that it will rise. What do you think? Take our poll.