Published

09/05/2023
Written by

Lykke
Share
Ethereum

and

Litecoin

Show

Bearish

Signs;

Bitcoin

and

Ripple

to

Bounce

Back;

Is

Binance

Coin

the

Best

Bet

Right

Now?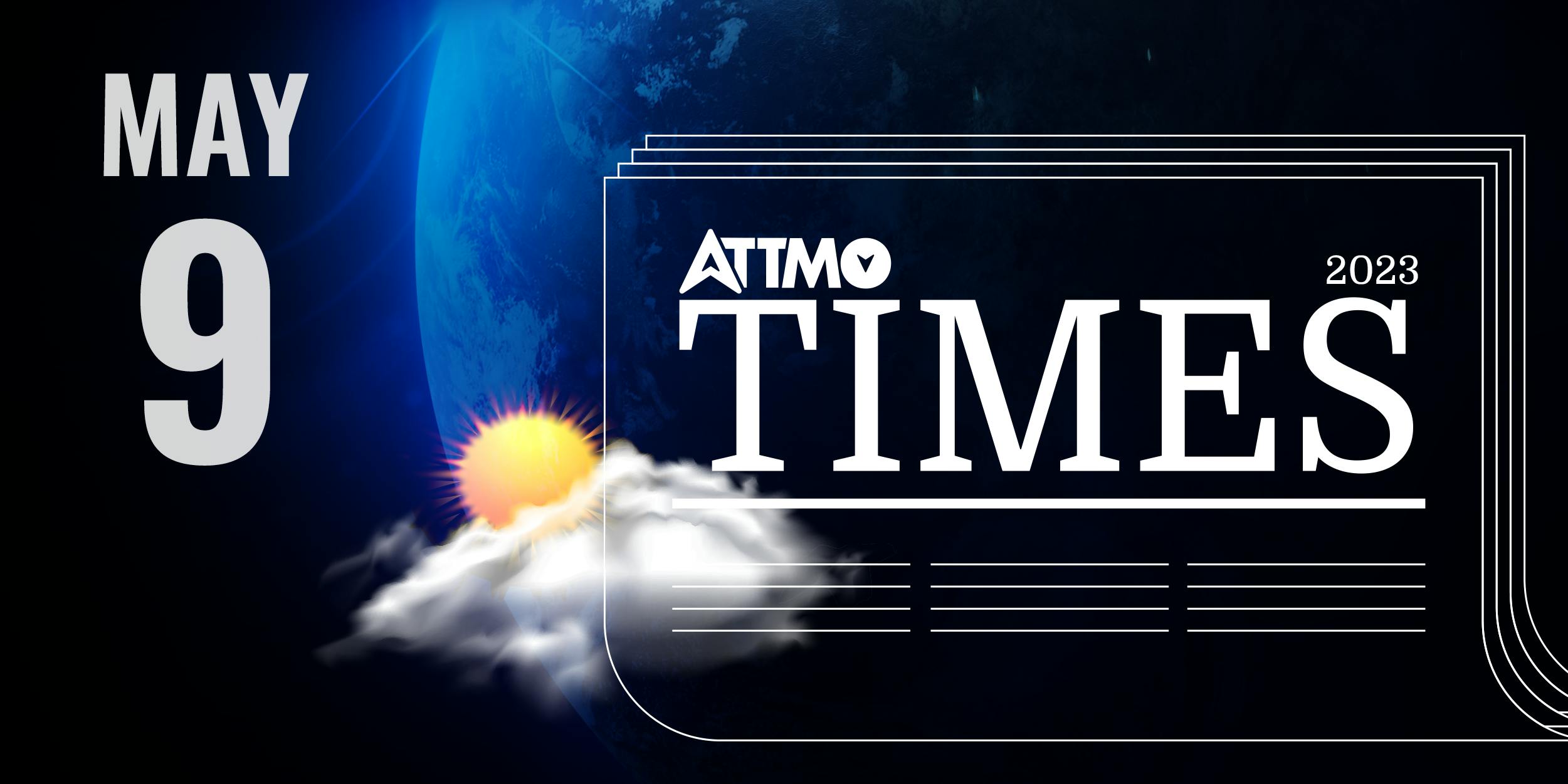 Short read
May 9, 2023 – Bitcoin faces stormy weather, which translates into an imminent market rebound ahead, according to ATTMO, a weather-inspired AI tool with cryptocurrency predictions. Reassuring clarifications over Bitcoin's days trading freeze on Binance over the past two days may support the world's largest cryptocurrency. Ripple also faces stormy weather following comments by Ripple's CEO on the SEC's on-going court case made in Dubai. 
The weather is tropical – very bullish with some upside potential – for Binance Coin over the next 24 hours. Cloudy skies are, however, predicted for altcoins such as Ethereum and Litecoin, i.e. slightly bearish market with downside risk.
Over a one-week horizon, ATTMO expects a sunny sky with a few scattered clouds – a slightly bullish market with upside potential for both major cryptocurrencies –  Bitcoin and Ethereum, ATTMO data shows. Dogecoin faces stormy weather, so an imminent market rebound is likely. 
Long read
Crypto market extends losses ahead of US inflation
The crypto market extended its losses, trading near a three-week low, ahead of tomorrow's release of US inflation figures. A slowdown of the inflation rate will signal that the Federal Reserve's rate cycle is over – i.e., that it won't continue to raise its rates – for now. This would good news for the crypto market, as stable or lower interest rates increases the potential excess returns for riskier assets like cryptocurrencies. 
"Bitcoin still follows the predictable selling pattern into the monthly US inflation number… Many still worry about inflation remaining sticky and the Fed remaining hawkish for longer… U.S. interest rate markets are signaling that the Fed is done hiking and that we should see cuts of 100bps, potentially being signaled at the Jackson Hole meeting end of August 2023," said Markus Thielen, head of research and strategy at Matrixport on LinkedIn.  
The price of Bitcoin fell 2.2 percent over the past 24 hours to around 27,600 US dollars, while that of Ethereum declined 1.4 percent. Smaller altcoins such as Dogecoin, Polygon and Solana all dropped more than 3 percent. 
Bitcoin has risen more than 66 percent since the beginning of the year, boosted by the turmoil in the US banking sector recently witnessed. Investors have moved into alternative assets such as crypto currencies since the failure of four US banks since mid-March. The same goes for gold, which trades near its all-time high.
Yesterday, Binance clarified that the large outflows of Bitcoins reported on its exchange were in fact internal movements between active and inactive wallets due to address adjustments. Binance was forced to halt transactions in Bitcoin on both Sunday and Monday due to the unusually large number of transactions.
XRP's SEC lawsuit costs many millions
"With the SEC, we will spend – this is the first time I've shared this publicly – by the time all's said and done, we will have spent 200 million US dollars defending ourselves against a lawsuit, which from its very beginning, people were like, well, this doesn't make a lot of sense," he is quoted as saying by Bitcoin.com.  "We're two and half years into this lawsuit. We should have a decision pretty soon" within three to six months. XRP fell 1.7 percent over the past 24 hours. 
The pending ruling is likely to have a wide impact on the entire US cryptosphere, as it will determine whether cryptocurrencies are subject to the SEC's stringent securities rules, or to the less stringent rules of the Commodity Futures Trading Commission (CFTC).
Coinbase considers move to UAE
Meanwhile, Coinbase announced that the United Arab Emirates (UAE) has "the potential to be a strategic hub for Coinbase, amplifying our efforts across the world. It further serves as a particularly strategic bridge between Asia and Europe - two of our existing focus international regions to date." 
Coinbase is in conflict with the powerful US regulator, the Securities and Exchange Commission (SEC). Last month, the largest US crypto exchange took legal action against the SEC. Coinbase asked a federal judge to force the regulator to provide an answer on whether existing securities rules will be expanded to cover the whole US crypto sector.
"Coinbase was int he UAE this week. The UK two weeks ago, Seems pretty clear that Coinbase is tired of being treated like criminal garbage by the SEC. USA losing Coinbase will be brutal but completely deserved. Big win for the UAE or UK though," the crypto investor Lark Davis tweeted. 
Crypto markets await release of US inflation 
A key figure to be released tomorrow is the US April inflation figure. Analysts expect the core inflation to have edged lower to 5.5 percent year-on-year and headline inflation to be unchanged at 5 percent in April. These figures are still way above the Federal Reserve's 2 percent inflation target. 
DISCLAIMER
ATTMO, a weather-inspired AI tool, makes cryptocurrency predictions. It also forecasts longer-tern cryptocurrency trends. These forecasts are not trading advice; they are only decision support tools. They do not include information that is specific to the user; in particular they do not account for their personal risk appetite or market assessment.