Published

22/08/2023
Written by

Lykke
Share
Custody

Services,

a

Must

to

Never

Risking

Losing

Access

to

Your

Crypto

Wallet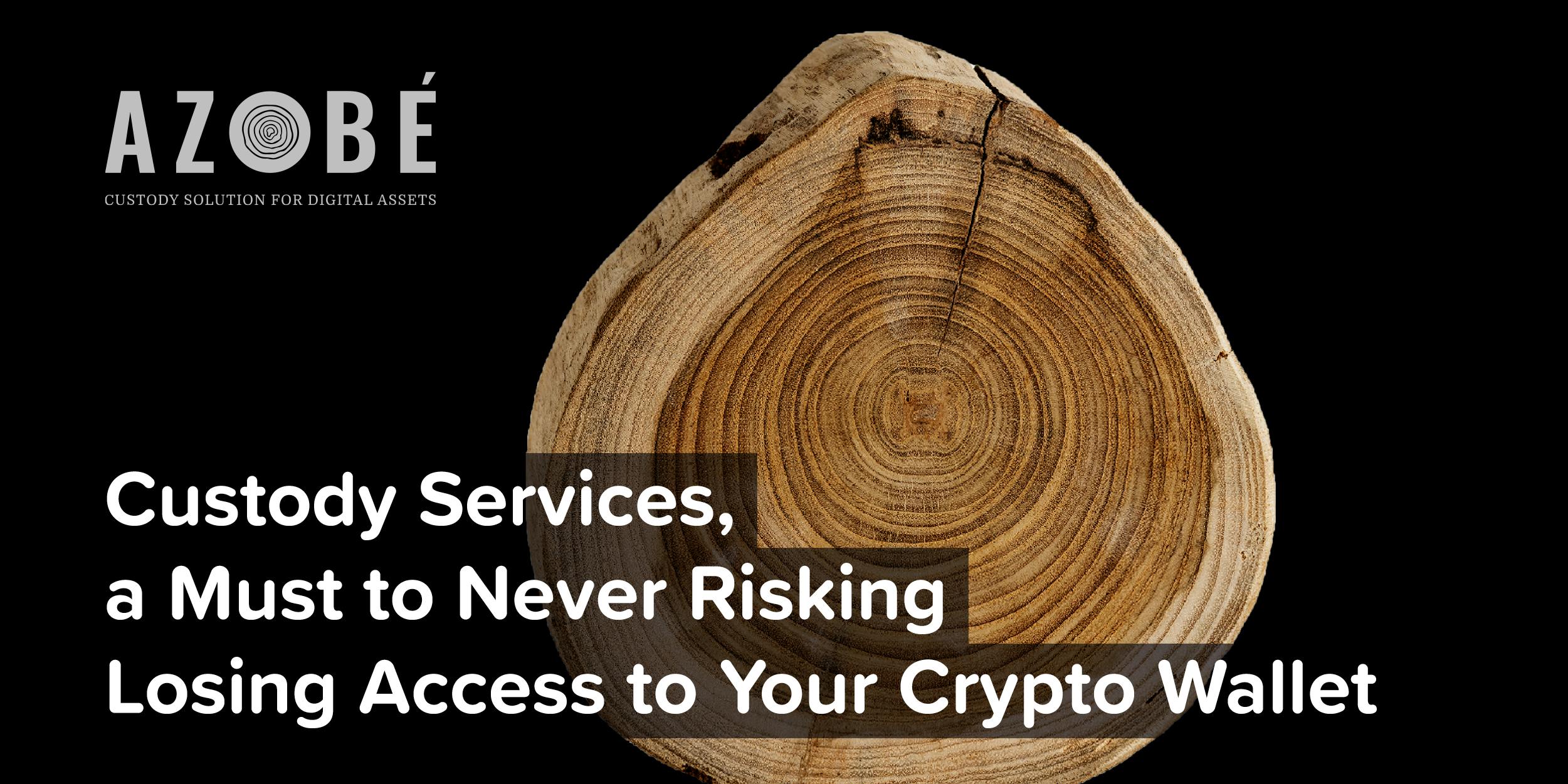 Trading digital assets such as cryptocurrencies generate huge opportunities but also entails risks. One of these risks is the permanent loss of access to assets. If you forget your password, or even worse, if you die without leaving clear instructions behind, your entire cryptocurrency wallet is lost – forever. This is why Lykke has launched Azobé, a secure digital asset custody solution.
In traditional finance, there are numerous laws and supervisory mechanisms that protect investors. They can call their financial institutions whenever a problem arises. The digital asset industry that is developing, however, remains largely unregulated and safeguards are underdeveloped. This among other means that investors have no counterpart (a bank or other financial institution) to call when they encounter a problem regarding their digital assets. 
Each digital asset is allocated a set of public addresses and private keys (unique numbers on a decentralized digital ledger). These private keys represent the control and ownership of the digital asset. They are only known to the investor. As already mentioned, if the keys are stolen or lost, so is the asset. This is why custody solutions for digital assets are crucial. 
Access to crypto wallet can be delegated to multiple parties
Lykke's Azobé is one of the most secure and user-friendly custody platforms on the market. Its multi-layered asset security enables investors to delegating access and control of the digital assets to multiple parties. The tool is built on secure and sophisticated technology, combined with a customer support desk available around the clock.
 "Azobé's key strengths are cost efficiency combined with simplicity," says Lykke's founder Richard Olsen. The secure custody service is activated through Lykke's website or mobile app and can offer custody solutions for a wide range of digital assets. 
Right now, Azobé supports cryptos on 18 different blockchains, including the largest crypto currencies Bitcoin, Ethereum, Cardano, Polkadot, Solana, Polygon… The aim is to expand the offering to offer custody of all types of crypto assets including non fungible tokens (NFTs) such as  memecoins, stablecoins and security tokens.  
Azobé is not a third-party custodian, so assets remain in the client's control at all times
When hearing about third-party custodians, many people think of centralized crypto exchanges. When such an exchange goes bankrupt, the digital assets held on that exchange are lost. This is exactly what happened to FTX in November 2022. The funds of more than 100,000 thousands FTX clients funds, around 9 billions US dollars, were subsequently lost. 
Lykke is operating a centralized exchange and also offers its institutional and large customers custody. Its Azobé custody solution, takes out the digital assets from the exchange's centralized wallet. The digital assets are then directly accessible on the blockchain. 
Azobé never control the users' funds. So, there is no risk for clients.
Azobé – complies with Swiss VQF rules
The custody solution developed by Lykke currently aims at institutional clients, family offices, high-net-worth individuals as well as the treasury departments of banks. Custodial services will in due time also be offered to retail clients.
The Azobé solution is regulated and audited under the Swiss self-regulatory body, Financial Services Standards Association (VQF). Azobé is thus fully VQF compliant, embodying Swiss traditions and values to deliver security, performance and control. 
Try it out.