Published

13/04/2023
Written by

Lykke
Share
Which

Cryptocurrencies

Should

You

Trade

Now:

Long

Ethereum,

Short

Bitcoin,

or

Wait

for

Dogecoin

Rebound?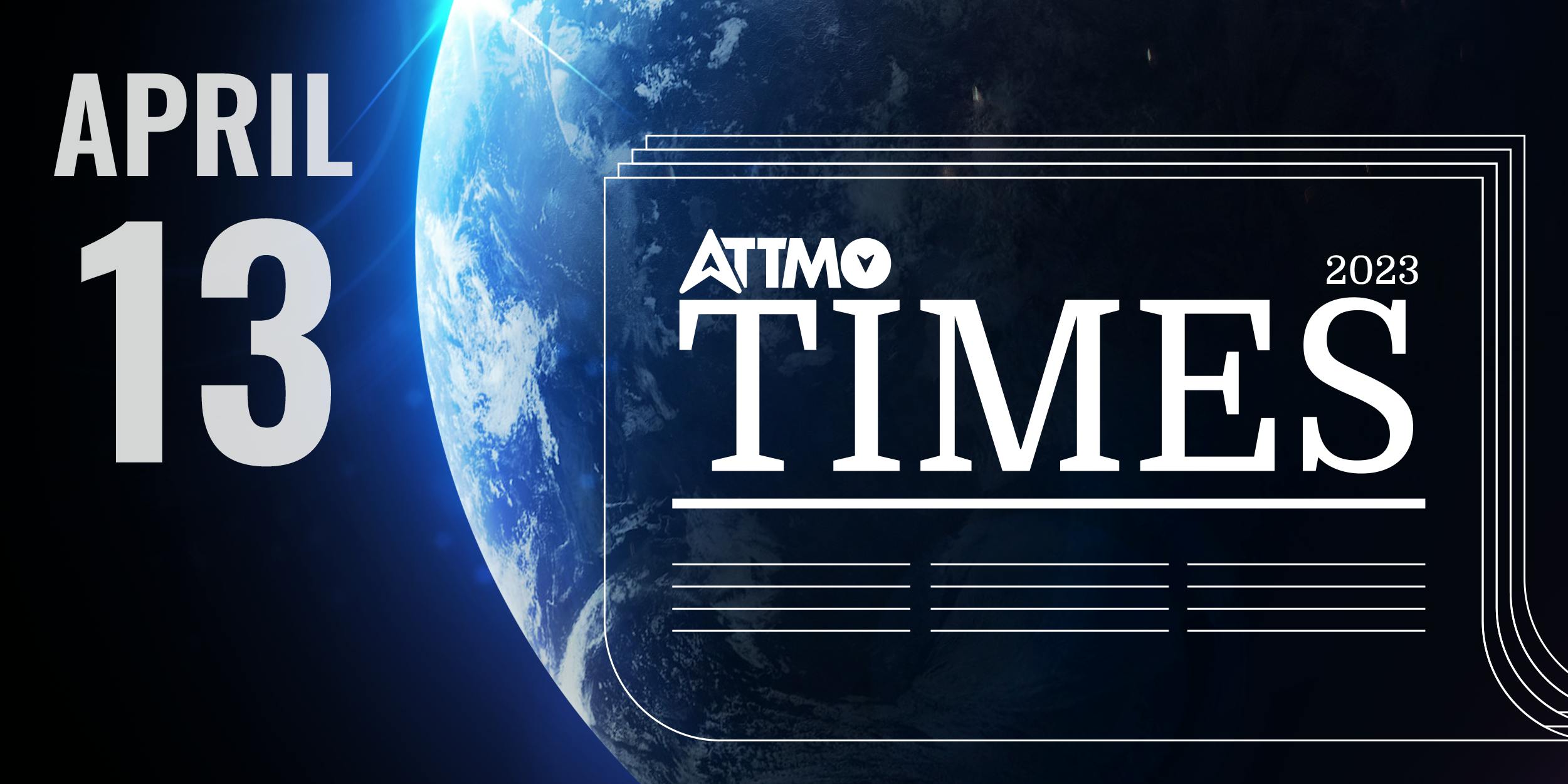 Short read
Ethereum (ETH) has upside potential following its successful Shapella upgrade, ATTMO, a weather-inspired cryptocurrency predictions tool based on AI, shows. ETH miners can as of yesterday fully or partially withdraw their mined Ether coins. 
ATTMO's Bitcoin projections (BTC) aren't as positive, indicating a slightly bearish market with downside risk. Bitcoin has gained more than 80 percent since the beginning of the year.
Over a one-week horizon, ATTMO expects the following cryptocurrency trends: Bitcoin, Ethereum and Binance all have upside potential. An imminent market rebound lies ahead for Dogecoin (DOGE), which first faces a drawn-out bear market in the coming week.
Long read
Market cap of Bitcoin overtakes Tesla's
The cryptocurrency trend over the past 24 hours was positive on the released US inflation figures. The March inflation slowed more than expected, signaling that the Federal Reserve won't have to keep raising its rates for long. Analysts expect that a final 25 basis point rate hike will be announced by the Fed on May 3. A longer pause or even rate cuts is positive for the cryptosphere. 
The price of Bitcoin rose 0.3 percent, edging above the psychological 30,000 US dollar threshold. The market capitalization of the world's largest cryptocurrency overtook that of Tesla and now ranks 10th among global assets, according to 8 Infinite Market Cap. Gold holds the top position of the ranking far ahead of the tech companies Apple and Microsoft. 
Ethereum rises as an upgrade now allows withdrawal of staked coins
Ethereum added 2.4 percent as the Shapella upgrade went live. Ethereum validators or miners as they also are called can as of yesterday fully or partially withdraw their mined Ether coins. A daily limit of 1,575 full withdrawals (representing 0.06 percent of the coins validators) has been set up to avoid massive price falls. 
Unrealized staked Ether losses stand at 4,7 billion US dollars, with many traders suffering losses if they withdraw their stakes before its price reaches the 2,100-2,200-dollar range.  "This means that there may be quite a bit of selling pressure in this range" but not before, The Data Nerd tweets. Ethereum traded around 1,900 dollars earlier today.
XRP trades sidelines ahead of the court ruling
Among smaller cryptocurrencies, XRP fell 0.3 percent. It has gained nearly 50 percent since the beginning of the year, with investors expecting a court ruling in XRP's favor by early May. The ruling is expected in the coming weeks and may have wide-ranging repercussions on the entire cryptosphere.
The US regulator, the Securities and Exchange Commission (SEC), filed a lawsuit against XRP's owner Ripple in 2020 claiming that the cryptocurrency is an unregistered security and falls under its stringent regulations. Ripple argues XRP qualifies as a commodity under the Commodity Futures Trading Commission (CFTC). 
John Deaton, the US lawyer representing more than 70,000 XRP holders, believes the decision could be announced "within the next hour, or it could take another 30 to 60 days," he said in an interview with U. Today. On March 6, Judge Analisa Torres issued an initial ruling excluding expert testimonies (Daubert's motion) from both sides (SEC & Ripple) from the summary judgment. If she works at the same speed as in previous cases, the long-awaited ruling should be announced within 60 days, so by May 6.
Crypto market predictions affected by the release of EU industrial output & US job data 
Investors will today focus on the latest EU industrial output, which will indicate whether growth in the world's largest trading bloc accelerates. Year-on-year, the EU's February industrial production is forecast to rise by 1.5 percent compared to 0.9 percent in January, according to the analyst consensus. 
In the US, initial jobless claims are set to rise to 232,000 people the week of April 7 compared to 228,000 people the previous week indicating that unemployment edges higher. This leads to lower disposable incomes, lower consumption, and a slowdown in economic growth. 
DISCLAIMER
These forecasts are not trading advice; they are only decision-support tools. They do not include information that is specific to the user; in particular, they do not account for their personal risk appetite or market assessment.