Published

28/03/2023
Written by

Lykke
Share
Coinbase

faces

possible

legal

action

by

the

US

regulator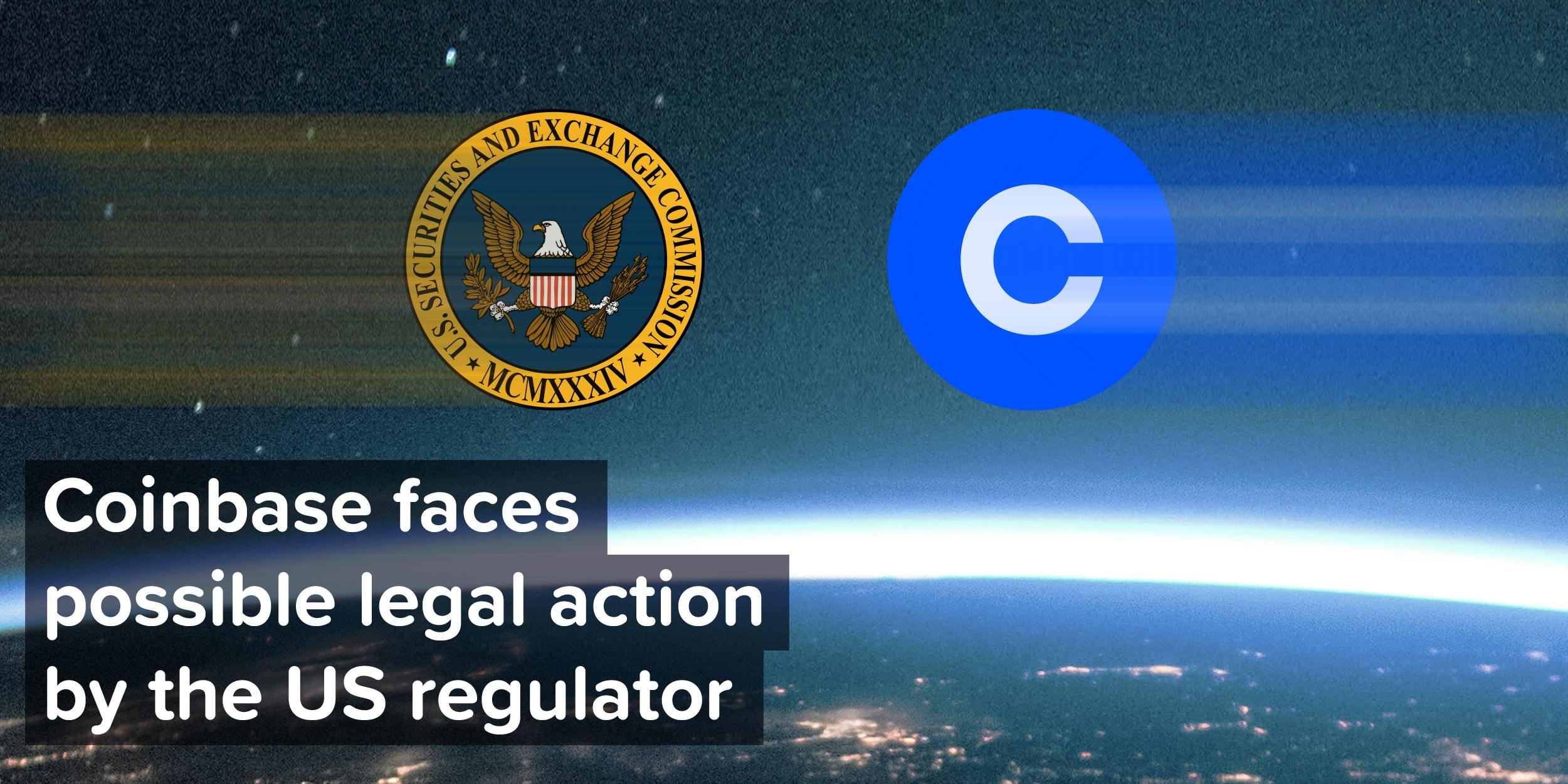 March 28 2023. Coinbase, a crypto exchange listed on Nasdaq, faces a potential legal action by the US Securities and Exchange Commission (SEC). The regulator issued a Wells Notice, a letter warning that it intends to take action against the firm on March 22. Coinbase has 30 days, so until April 21, to respond to the allegations brought forward by the SEC.
"The SEC staff told us they have identified potential violations of securities law [at Coinbase], but little more. We asked the SEC specifically to identify which assets on our platforms they believe may be securities, and they declined to do so," Coinbase said in a press release.
Crypto actors seek clarity from the regulators and would like to a regulatory framework, clear guidelines, to be developed for the industry. Crypto firms are not the only ones questioning the position of the SEC. In 2021, the Chair of the Commodity Futures Trading Commission (CFTC), Brian Quintenz, clearly stated that the SEC has no authority over pure commodities, citing crypto assets as an example. So, even the regulators disagree among themselves. It is therefore up to the US Congress to decide and rule on the issue, Coinbase concludes.
Coinbase underlines it does not list any digital assets that qualify as securities nor offer any products that are securities on its exchange. When the company was publicly listed two years ago, it shared the review process all digital assets traded on Coinbase undergo with the SEC. "This process includes an analysis of whether the asset could be considered to be a security, and also considers regulatory compliance and information society aspects of the asset. More than 90 percent of assets that we review are not ultimately listed on Coinbase because they do not meet these standards," Coinbase adds.