Published

24/04/2023
Written by

Lykke
Share
Buy

or

Skip

Cardano?

Why

Shorting

Dogecoin

Might

Be

a

Smart

Move

Now?

Plus:

What's

Happening

with

Bitcoin

and

Ethereum?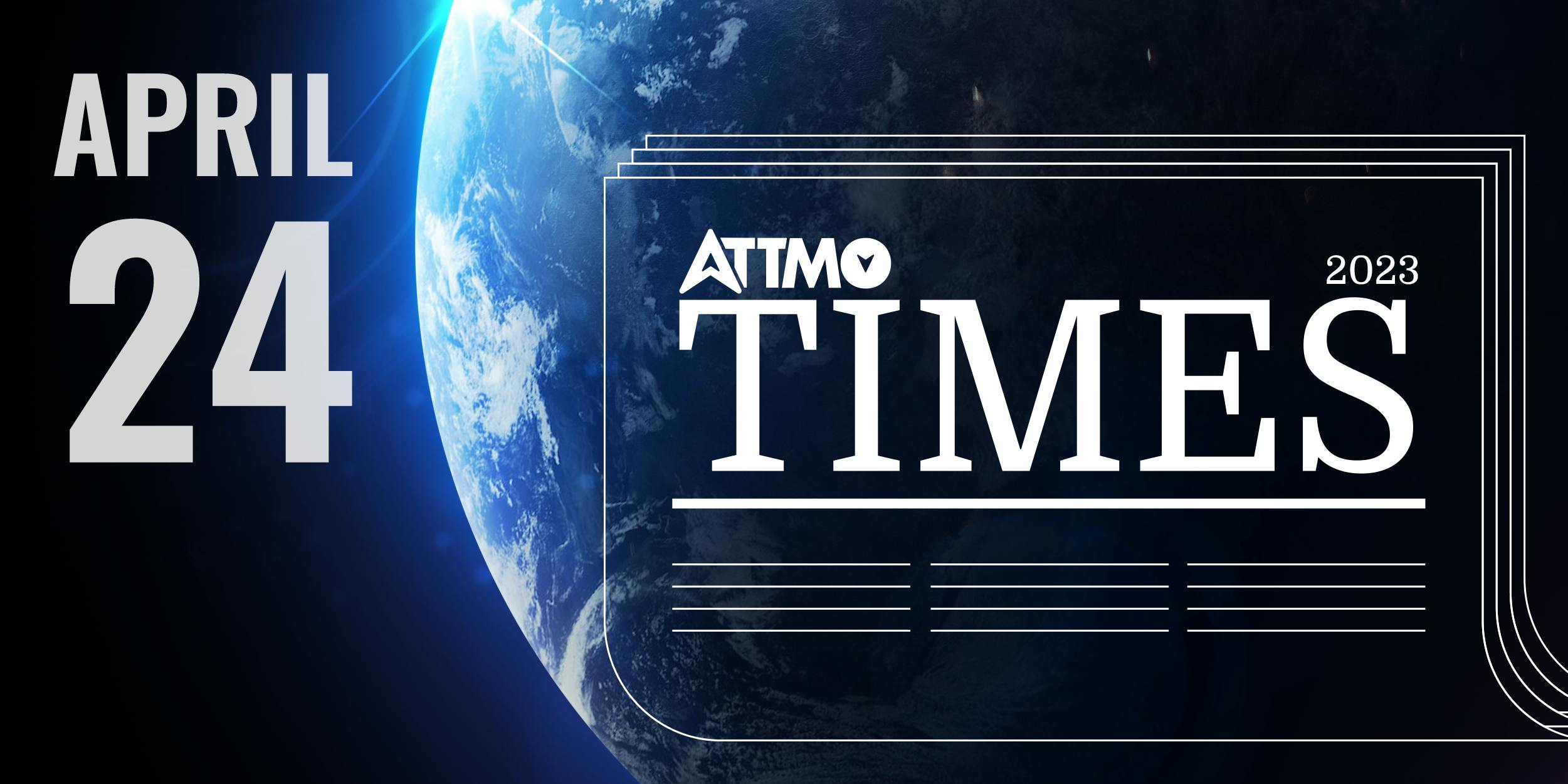 Short read
April 24, 2023 – Sunny weather with a few scattered clouds lies ahead for the global crypto market, including Bitcoin and Ethereum, in the next 24 hours, according to ATTMO, a weather-inspired crypto AI forecasting tool. This means that a slightly bullish market with upside potential is likely. 
The weather is however tropical – very bullish with some upside potential – for Litecoin, Binance and Chainlink today. Cardano bucks this positive trend, with stormy weather ahead. The drawn-out bear market it has been facing indicates an imminent market rebound ahead.
Over a one-week horizon, ATTMO expects cloudy weather with some sun for both major cryptocurrencies –  Bitcoin and Ethereum. This forecast can be translated into a slightly bearish market with downside risk. Both Dogecoin (DOGE) and Chainlink (LINK) face stormy weather ahead, which signals a drawn-out bear market with an imminent market rebound possible over the next week.
Long read
Cryptosphere stabilizes – US fiscal & legal uncertainties weigh
Following last week's sell-off, the price of Bitcoin put on 0.6 percent over the past 24 hours to 27,738 US dollars but is down more than 7 percent over the past week. "We could see lower levels soon but buying half a position here at 27,500 is not a bad re-entry level. Bitcoin prices might even drop back to 25,000 – where we would buy the second-half position," said Markus Thielen, the head of research and strategy at Matrixport in a LinkedIn post.
Cryptocurrencies have come under pressure lately as the US, the largest world's crypto market, a crackdown on the crypto space weighs on investors' sentiment. President Joe Biden last month announced plans to introduce a 30 percent tax on electricity costs for crypto validators or miners as they also are called. 
Uncertainties linked to the jurisdiction of cryptocurrencies in the US also dampen investors' mood. The Securities and Exchange Commission (SEC) argues they are securities and should fall under their stringent regulations, while the cryptosphere argues they qualify as commodities under the Commodity Futures Trading Commission (CFTC). Court cases on the matter have been ongoing in the US for months and crypto actors hope for clarifications in the near term. 
Meanwhile, the European Parliament (EP) on Friday voted through the world's most comprehensive regulatory framework for crypto assets – the Market in Crypto Act (MiCA) regulation. The European Commission has urged other countries to adopt it. Ukraine has already stated it will do so.
As for Russia, it will reportedly adopt two crypto-related bills as of June., one allowing the use of crypto in overseas payments and the other legalizing crypto mining, cryptonews reports. 
Ethereum stable as staking continues at full steam
Ethereum was unchanged but is down more than 11 percent over the past week. The withdrawal of staked ethers continues, with ethers worth 1.66 billion dollars pending withdrawal, 300 million dollars less than last week. 
Kraken is behind around a third of all withdrawals. The US crypto exchange was fined 30 million dollars by the Securities and Exchange Commission (SEC)  in February. The US regulator at the time claimed that these staked Ethereums were unregistered securities.
There are no major economic indicators being released early this week, so investors will instead closely watch the first quarter earnings currently being released. Their sales and profit figures will indicate whether central banks have managed to slow down economic growth in an attempt to curb inflation. 
DISCLAIMER
ATTMO, a weather-inspired AI tool, makes cryptocurrency predictions. It also forecasts longer-term cryptocurrency trends. These forecasts are not trading advice; they are only decision-support tools. They do not include information that is specific to the user; in particular, they do not account for their personal risk appetite or market assessment.