Published

23/08/2022
Written by

Lykke
Share
Bitcoin

Testing

Key

Trendlines

–

Where

Are

We

Heading?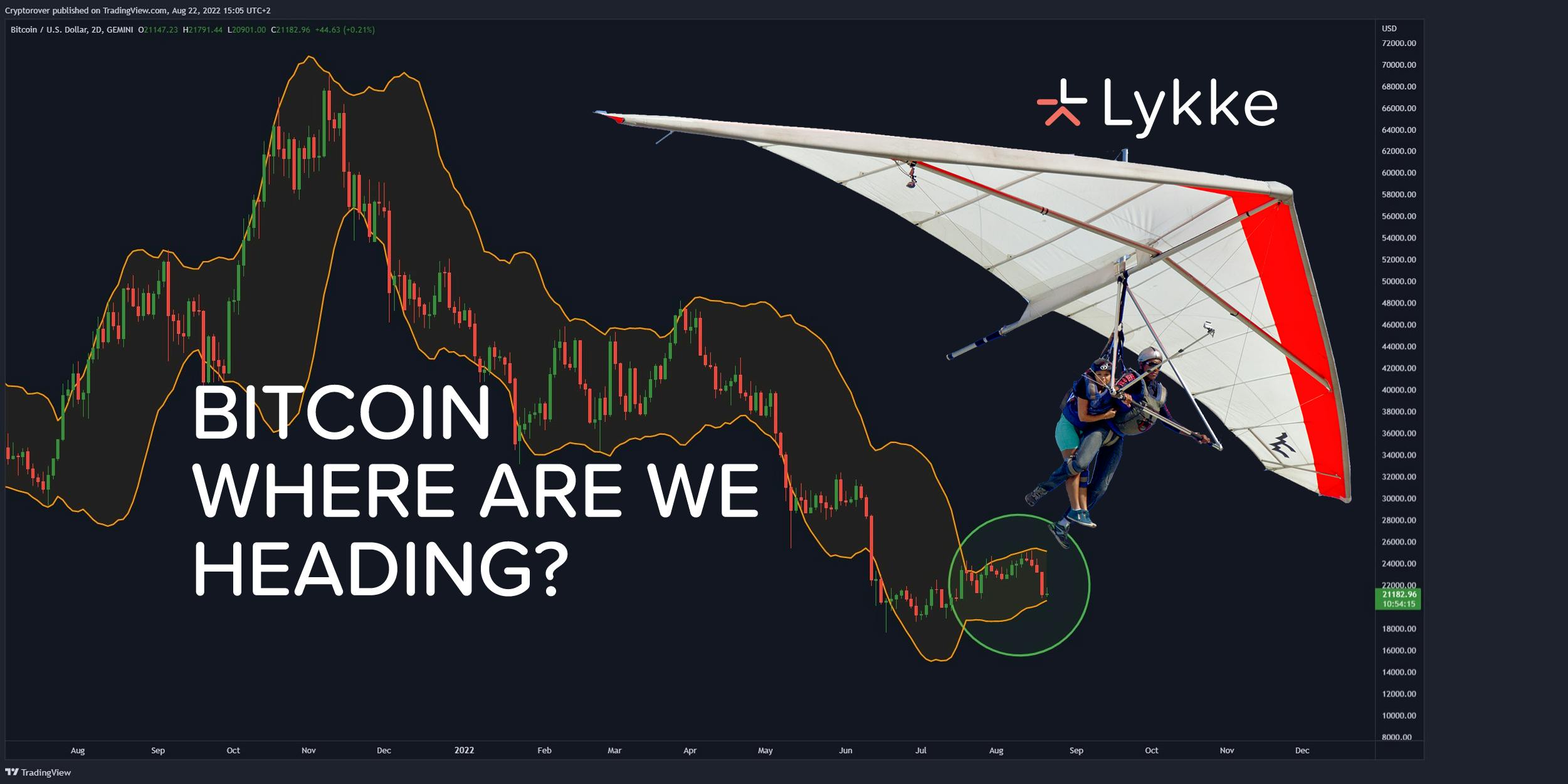 August 23rd, 2022. At the time of writing, Bitcoin is sitting at $23,465. It was just a couple of days ago when the most popular cryptocurrency out there was touching the $25,000 level. This was the first time since June 2022 that Bitcoin went above $25,000 (it skyrocketed to $25,031 as a matter of fact). Altcoins were doing pretty well in the past few days, and, as always, followed Bitcoin's lead! 
There are a couple of major reasons for this – the hype around the upcoming Ethereum merge (ETH surged over $2,000 on Sunday), the lower-than-expected rate of inflation, and a long-awaited cooldown. Does this mean the bear market has come to an end or we are all just getting too optimistic? 
Well, Bitcoin had been trying to break the $25,000 level multiple times (4 to be exact) during the past week. And, although the crypto crowd was getting all excited about the potential trend reversal, the more experienced investors stayed cautiously optimistic (and they were right). 
Successfully slicing through the $25,000 range that was slowly turning into resistance could potentially announce the beginning of the next bull run. However, you already know the drill – the more times a level is tested and not successfully broken, the higher the chances that we are going to be heading downwards. 
If we would manage to sustain the buying pressure (which is, at this point, highly unlikely), then we could expect a continuation to the upside. On the flip side, nothing major was happening since the weekend, traditional markets didn't actually follow the prevailing trend cryptocurrencies set, and pretty much everything is in the red now. We also believe that the $23,300 level would be the next stop for Bitcoin, and, if it gets broken as well, we could be getting as low as $20,000.
Yet, what is the best thing to do at this moment – to trade or not to trade? The volatility of the crypto market provides numerous money-making opportunities, no matter if the trend is to the downside or the upside. 
However, it would be a bit absurd to retrace to the past levels after months of downward movement and it is more likely that we were just going through a relief rally. Note that it took approximately 15 months to recover from the past bear markets. And, even if this one doesn't take as much time to recover from, we believe that the turbulent times for the crypto market are still not over. So, if you want to play it safe, then do DCA (dollar-cost averaging)  and accumulate more coins as and if they dip.