Published

12/05/2023
Written by

Lykke
Share
Bitcoin

Faces

Stormy

Weather

With

Sun

Ahead,

Binance

Coin

to

Shine;

What's

in

Store

for

Ethereum

and

Ripple?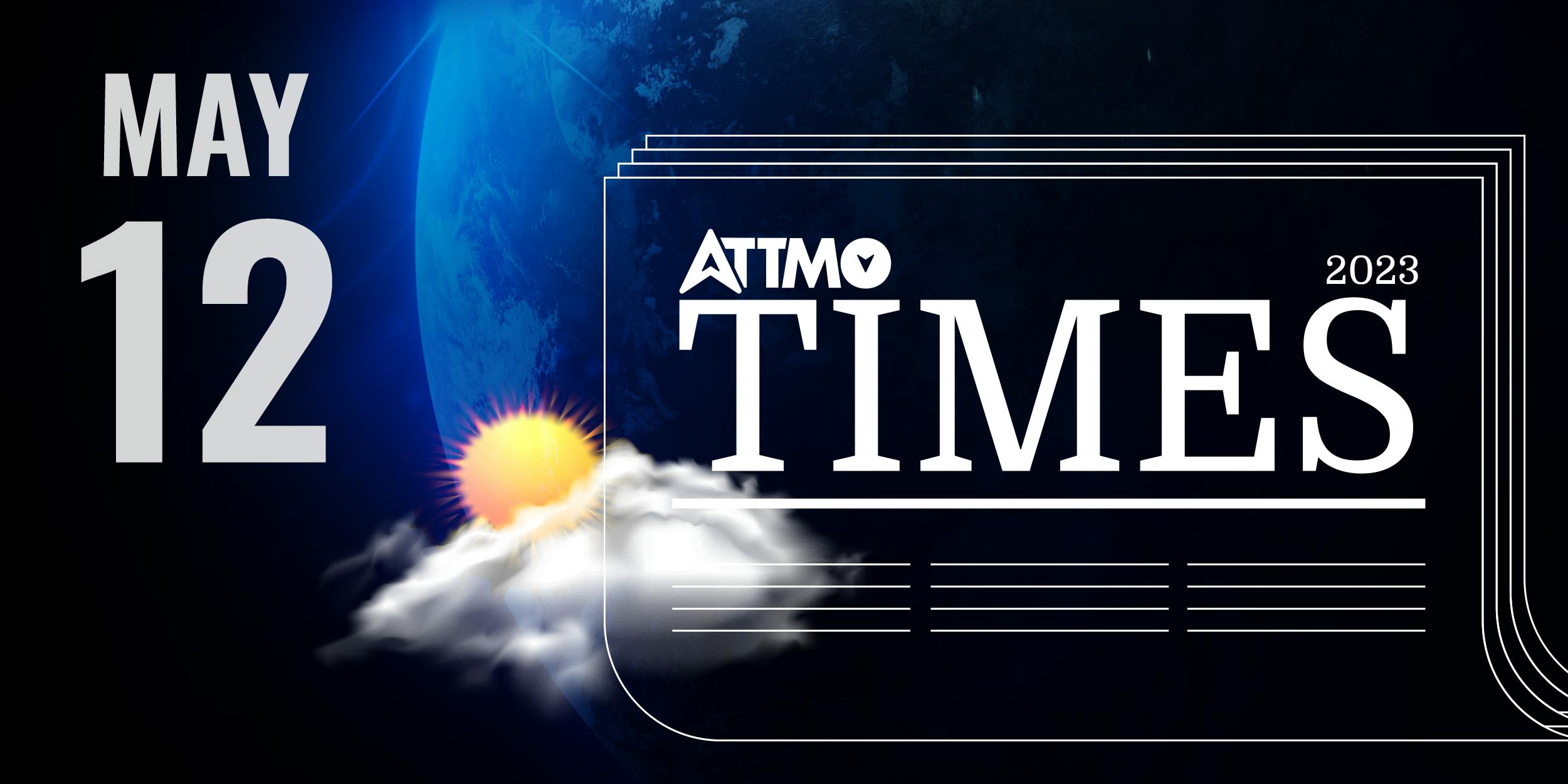 Short read
Zug, Switzerland I May 12, 2023 – Bitcoin faces stormy weather with sun ahead in the next 24 hours, which translates into an imminent market rebound ahead, following yesterday's sharp decline, according to ATTMO, a weather-inspired AI tool with cryptocurrency predictions. The weather is however tropical – very bullish with some upside potential – for Binance Coin today. 
Other altcoins such as Ethereum and Ripple face more stable price movements in the next 24 hours: cloudy weather with some sun. This translates into a slightly bearish market with downside risk.
Over a one-week horizon, ATTMO expects cloudy weather with some sun for the crypto market. Stormy conditions lie ahead of Cardano and Dogecoin, signaling an imminent market rebound.
Long read
Crypto market at two-month low as concern about banks, debt ceiling deadline, regulations weighs
Investor sentiment remains subdued as the US debt ceiling approaches and yet another US regional bank, PacWest this time around, came under pressure overnight. Bitcoin, the world's largest cryptocurrency, traded at a two-month low. The regulatory uncertainties in the US also weigh on the crypto sector, though there are signs the US Congress wants to force regulators to act.
The price of Bitcoin dipped 4.6 percent over the past 24 hours, trading at around 26,200 US dollars.
Matrixport's head of research, Markus Thielen, writes on Telegram that Bitcoin is set to drop an additional 6 percent, with his price target now set at 24,600 dollars.
Ethereum lost 4.3 percent. The world's second-largest cryptocurrency enabled the withdrawal of staked coins exactly one month ago. Today, just over 200 million dollars worth of Ether coins are pending withdrawal. This is approximately a tenth of what it was a month ago. Ether's staking APR (annual percentage rate) has soared since the Shanghai upgrade was implemented to 8.29 percent compared to 5.07 percent on April 12. Read more about Ethereum's Shanghai upgrade here and staking here.  
Among smaller currencies, Binance shed 2.5 percent. The CEO of the world's largest crypto exchange plans to sell his remaining stake in Binance US. Changpeng Zhao, known as CZ, explains this move would "improve standing with US regulators," reports The Information. Binance and CZ have been in the line of fire of the Commodity Futures Trading Commission (CFTC) for alleged violations of the regulator's derivatives trading rules.
US crypto regulation on its way?
Yesterday, a hearing discussing the US crypto market was held at the  House of Representatives subcommittee on digital assets, financial technology, and inclusion.

"If we fail to provide a functional framework for digital assets in this country, all we're doing is forcing this activity to happen on offshore exchanges, rather than in a regulated US environment—and this will hurt American investors more than anything," said the Chair of the subcommittee, Republican French Hill in his opening remarks. His Democratic colleagues are also supporting such a move.
The legal uncertainty in the US weighs on the world's largest crypto market. The largest US crypto exchange, Coinbase, has already opened a strategic hub in the United Arab Emirates (UAE) or the UK in a move to come away from the constant clampdown on the crypto sector by the SEC.
House Committee issues SEC May 19 deadline
Meanwhile, the US House Committee on Financial Services issued a deadline to the SEC for responding to questions it has filed, notably on crypto regulations. The letter sent to SEC's Chair Gary Gensler requests the regulator to send a list of all digital asset entities that have tried registering with the SEC and the communications and documents on the process. The SEC has been given until May 19 to respond, reports Cryptoslate. 
DISCLAIMER
ATTMO, a weather-inspired AI tool, makes cryptocurrency predictions. It also forecasts longer-term cryptocurrency trends. These forecasts are not trading advice; they are only decision-support tools. They do not include information that is specific to the user; in particular, they do not account for their personal risk appetite or market assessment.