Published

03/05/2023
Written by

Lykke
Share
Bitcoin,

Ripple,

and

Ethereum

Predicted

to

Soar,

Dogecoin

to

Tumble?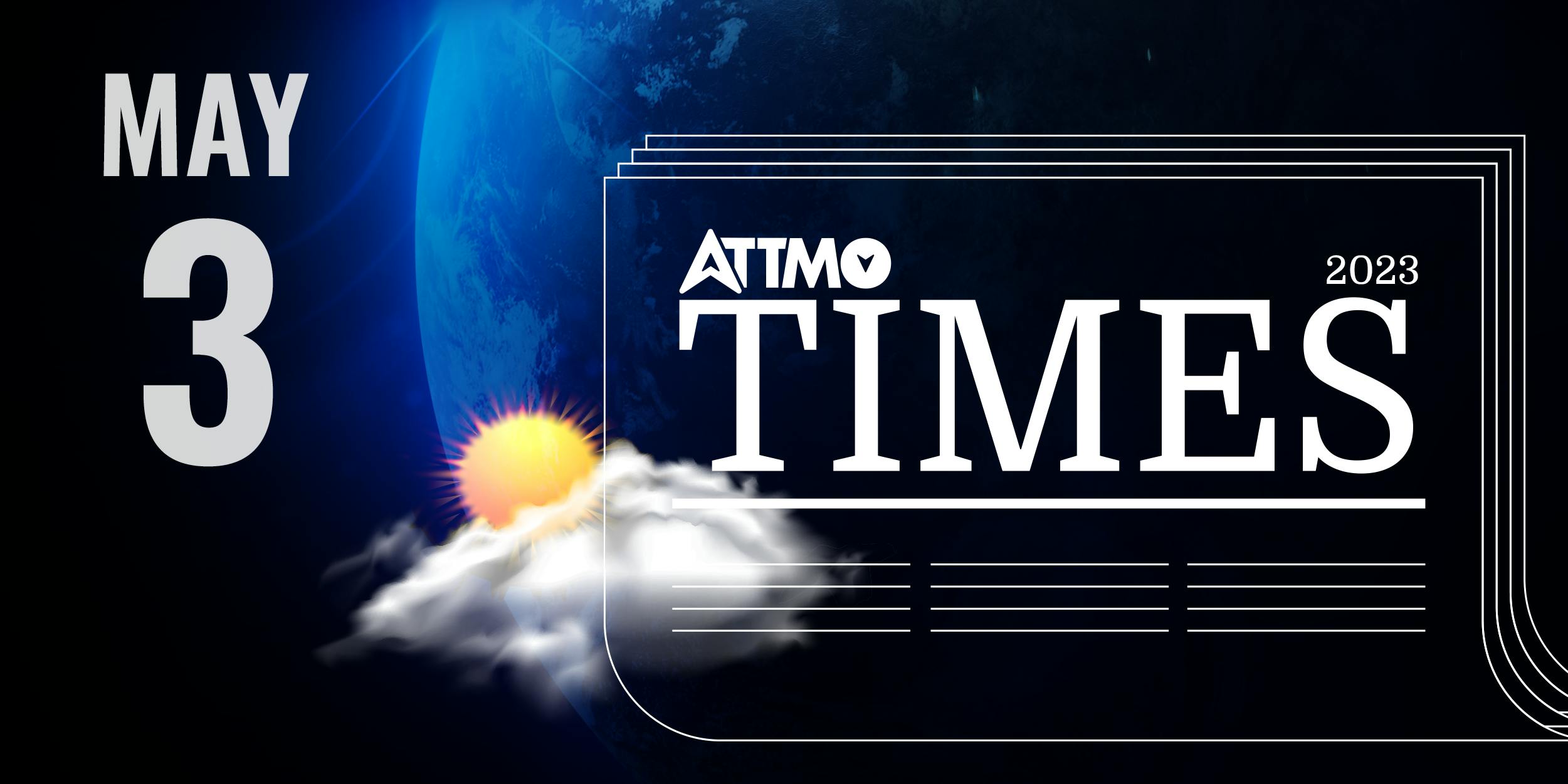 Short read
May 3, 2023 – Tropical temperatures are ahead for both Bitcoin and Ripple over the next 24 hours, according to ATTMO, a weather-inspired AI tool with cryptocurrency predictions. This translates into a very bullish market with some upside potential.
Ethereum and other altcoins face cloudy weather with some sun – a slightly bullish market with upside potential over the next day.
Over a one-week horizon, ATTMO expects mixed weather. Sun with some clouds, so a slightly bullish market with upside potential is predicted for both major cryptocurrencies –  Bitcoin and Ethereum. Dogecoin bucks the positive trend with storms ahead over the coming week, or a drawn-out bear market with the possibility of an imminent market rebound.
Long read
Cryptocurrencies recover ground in a volatile market 
The cryptocurrencies benefited from the renewed turbulence in the US banking sector. Yesterday, US regional banks such as Pacwest and Western Alliance came under heavy pressure following First Republic Bank's seizure by the US government on Monday. First Republic was then immediately sold to JPMorgan. 
The collapse of First Republic Bank is the second largest in US banking history. It is also the fourth failure of a US bank in less than two months. The uncertainty makes investors turn to alternative assets such as gold and cryptocurrencies. 
The price of Bitcoin rose 2.2 percent over the past 24 hours, trading at around 28,600 US dollars, while that of Ethereum added 2 percent. Among smaller currencies, XRP shed 1.1 percent and Polygon put on 1.7 percent. 
Bitcoin could rally and put on 20,000 dollars if the US defaults in June, Geoff Kendrick, head of forex and digital asset research at Standard Chartered said when interviewed by CNBC's Business Insider. US Treasury Secretary Janel Yellen earlier this week warned that the US could default on its national debt by June 1.
"The optimal trade would probably be long bitcoin, short Ethereum," Kendrick is quoted as saying. He earlier told Bloomberg that Bitcoin could reach 100,000 dollars by the end of 2024. 
XRP holders still await Judge Analisa Torres ruling on its status: Does XRP qualify as a security and fall under the stringent jurisdiction of the Securities and Exchange Commission (SEC), as the SEC claims, or as a commodity under the jurisdiction of the Commodity Futures Trading Commission (CFTC) as XRP owner Ripple argues. 
Yesterday, there were rumors that the SEC and Ripple would hold a secret meeting on May 8. John Deaton, an attorney representing thousands of XRP holders, tweeted he bets this is false. 
Cryptosphere awaits Fed's rate signals
Later today, the US Federal Reserve is widely expected to raise its benchmark rate by 25 basis points to 5.25 percent. The latest inflation figures available, 5 percent in March, are still well above the Fed's 2 percent target. 
However, analysts disagree on whether this will be the Fed's last hike in the ongoing rate cycle or whether another one will follow in June. The market will therefore focus on comments made by Fed Chairman Jerome Powell following the rate announcement, in the hope that Fed's position will be clarified. 
The rate decision of the Fed's European equivalent, the European Central Bank (ECB), will follow on Thursday. A 25 to 50 basis point rate hike is expected. 
Yesterday, the release of the eurozone's preliminary April inflation figures showed that it edged higher to 7 percent year-on-year, compared to 6.9 percent the previous month, well above the 2 percent target. Core inflation (excluding energy and food prices) edged lower to 5.6 percent.
The release of another key indicator, the ECB's survey of the lending data of eurozone banks, points toward a lower rate hike given banks have significantly tightened credit standards for house loans in the first quarter, 
DISCLAIMER
ATTMO, a weather-inspired AI tool, makes cryptocurrency predictions. It also forecasts longer-term cryptocurrency trends. These forecasts are not trading advice; they are only decision-support tools. They do not include information that is specific to the user; in particular, they do not account for their personal risk appetite or market assessment.