Published

08/05/2023
Written by

Lykke
Share
Bitcoin

and

Ethereum

Show

Slightly

Bearish

Signs;

Ripple

and

Binance

Coin

Potential

Buy

Candidates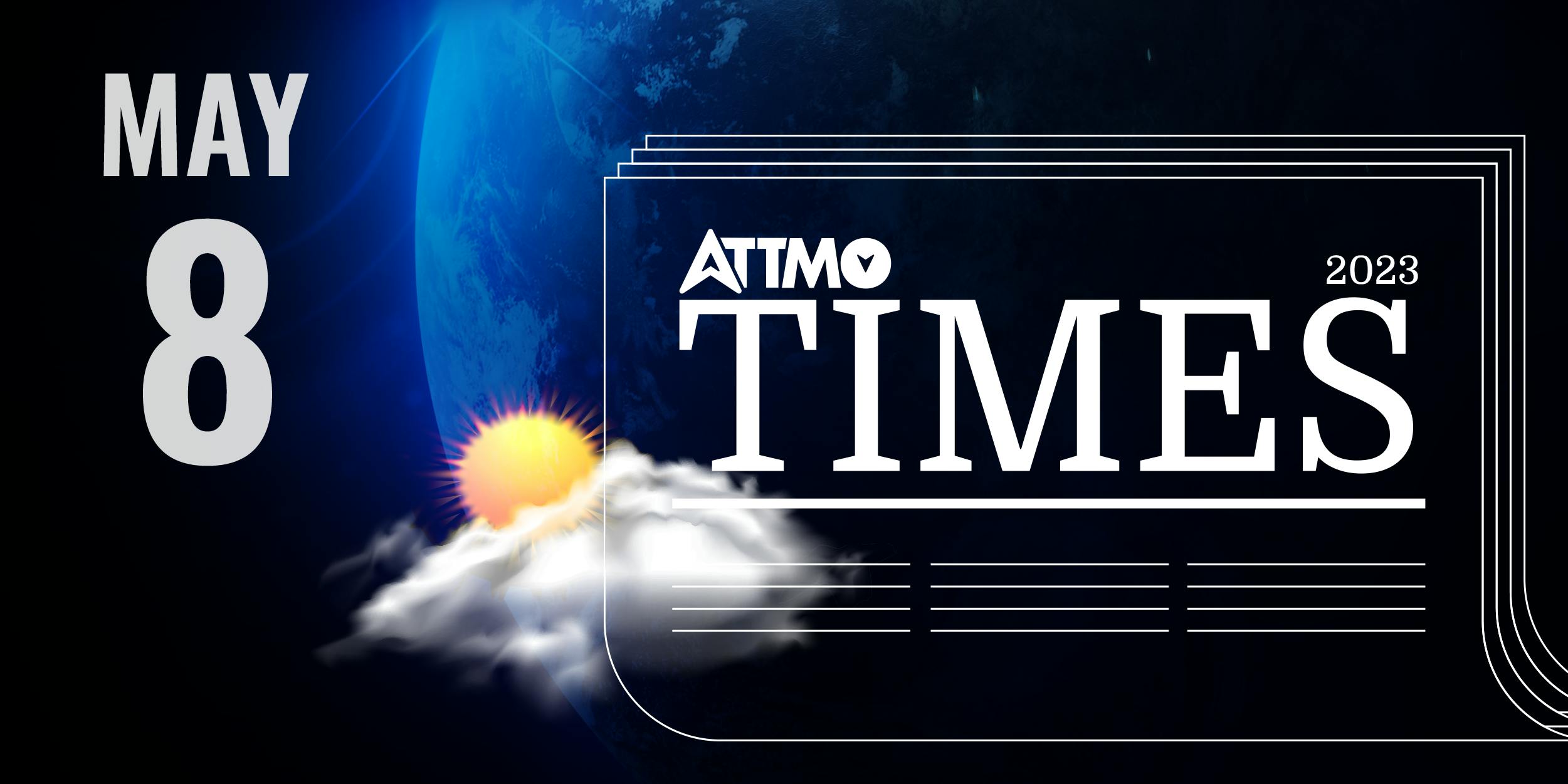 Short read
May 8, 2023 – The global crypto market, including Bitcoin and Ethereum, faces cloudy weather with some sun breaking through – a slightly bearish market conditions with downside risk, according to ATTMO, a weather-inspired AI tool with cryptocurrency predictions. 
The weather is however tropical – very bullish with some upside potential – for Binance today, despite news of an investigation by the US Department of Justice over alleged breach of sanctions against Russia. Tropical conditions are also  predicted for XRP. 
Over a one-week horizon, ATTMO expects a slightly bullish market with upside potential for both major cryptocurrencies, ATTMO data shows. Smaller currencies should also benefit from this bullish mood and have upside potential. Dogecoin faces stormy weather ahead, which signals a drawn-out bear market with an imminent market rebound possible over the next week.
Long read
Mixed crypto market amid regional bank jitters in the US
The price of Bitcoin dropped 3 percent over the past 24 hours, while that of Ethereum decreased 2.3 percent. The combined market capitalization of the two cryptocurrencies makes up 64 percent of the crypto space. 
The number of Bitcoin transactions has been surging over the past week, for the first time exceeding 500,000 transactions. The world's largest crypto exchange, Binance, had to halt Bitcoin withdrawals for several hours both on Sunday and earlier today due to the heavy trading volumes, which resulted in soaring processing fees.
The rise can be "attributed to the heavy increase of text inscriptions. Up more than 50 percent of all transactions in the Bitcoin network were associated with inscriptions using text," explained Rafael Schultze-Kraft in a tweet. These text inscriptions "denote JSON ordinal inscriptions related to the new BRC 'token standard'. That are used to deploy contracts and mint/transfer tokens."  
Binance falls on US probe
Binance lost 1.8 percent following news that the US Department of Justice investigates the crypto exchange over an alleged breach of sanctions against Russia. Binance or its management may have violated the sanctions put in place following Russia's invasion of Ukraine 14 months ago, Bloomberg reports. Binance restricted its services to Russian citizens in April last year. 
No news on pending SEC case at Vegas event weighs on XRP
XRP shed 4.8 percent after its two-day conference held for the XRP community in Las Vegas over the weekend.  "This community has stood by and supported Team Ripple as we have fought the good fight…I can't adequately express my gratitude," the CEO of XRP's owner Ripple, Brad Garlinghouse, tweeted following the conference.
However, the fact that there was no news on the ongoing court case against XRP by the US Securities and Exchange Commission weighed on investors' sentiment. The pending ruling is likely to have a wide impact on the entire US cryptosphere, as it will determine whether cryptocurrencies are subject to the SEC's stringent securities rules, or to the less stringent rules of the Commodity Futures Trading Commission (CFTC).
US inflation figures in focus this week
The Senior Loan Officer Opinion Survey released by the US Federal Reserve will be closely scrutinized by investors when released later today. They will analyze whether the loan conditions of the 80 largest US domestic banks and 24 agencies of foreign banks have been tightened, and by how much. It's worth pointing out that this survey does not cover the latest uncertainty related to US regional banks. 
The Fed won't have to continue to raise its rates as much as it would have otherwise if it sees that the US banking sector holds back on lending. This would be good news for the crypto market, as stable or lower interest rates increase the potential excess returns for riskier assets like cryptocurrencies. 
Another key figure is the release of US April inflation figures on Wednesday. A slowdown of inflation will signal that the Federal Reserve's rate cycle is over – i.e., that it won't continue to raise its rates – for now.  
DISCLAIMER
ATTMO, a weather-inspired AI tool, makes cryptocurrency predictions. It also forecasts longer-term cryptocurrency trends. These forecasts are not trading advice; they are only decision-support tools. They do not include information that is specific to the user; in particular, they do not account for their personal risk appetite or market assessment.