Published

10/05/2023
Written by

Lykke
Share
Binance

Coin

Set

for

a

Bullish

Run;

Litecoin

Faces

Downside

Risk;

Is

a

Bitcoin

Market

Rebound

in

the

Cards?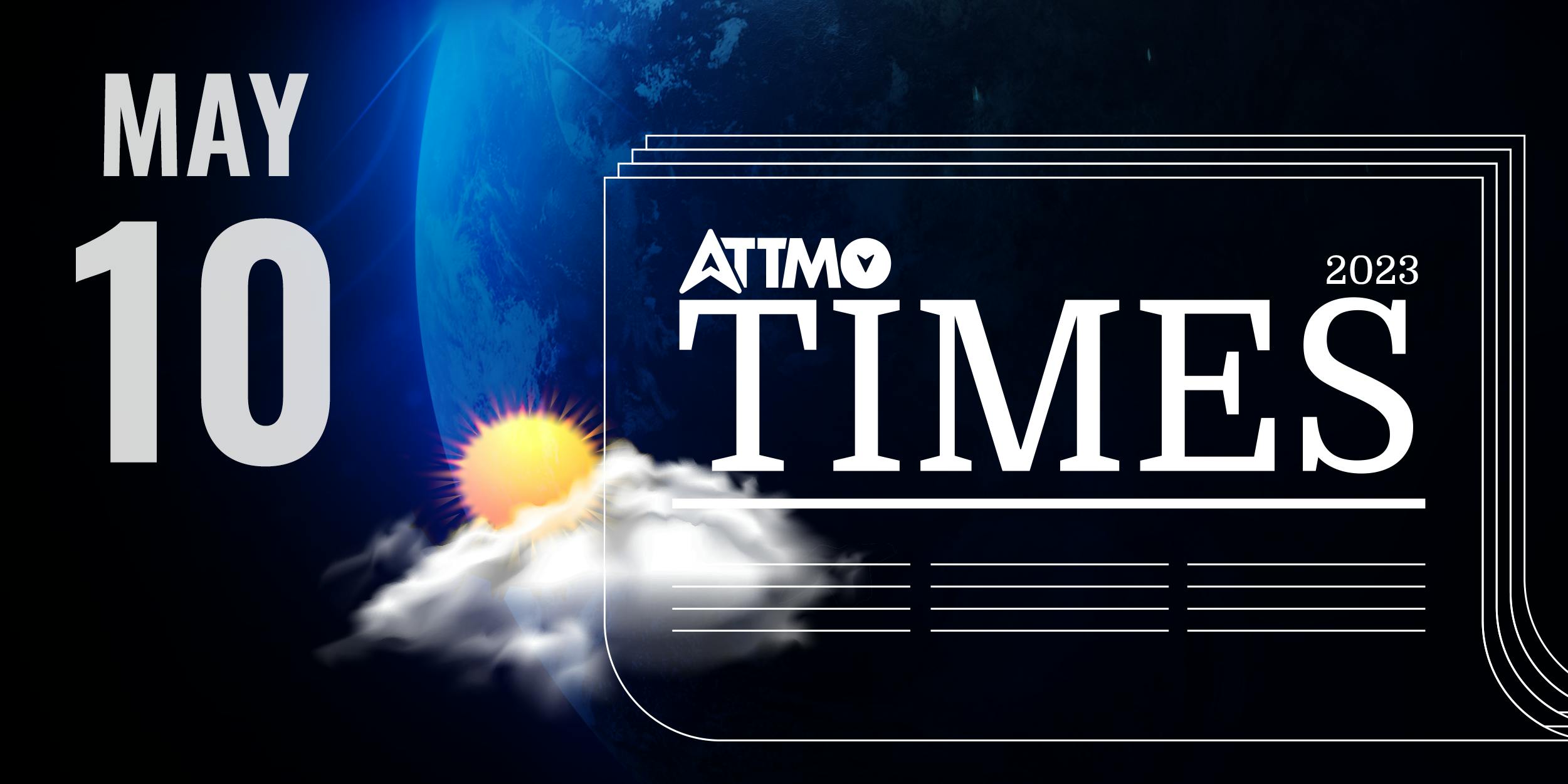 Short read
May 10, 2023 – Bitcoin faces stormy weather with sun ahead in the next 24 hours, which translates into an imminent market rebound ahead, according to ATTMO, a weather-inspired AI tool with cryptocurrency predictions. A sharp decline in its transaction fees may support the world's largest cryptocurrency.
The weather is however tropical – very bullish with some upside potential – for Binance Coin today. Litecoin bucks this positive trend, with stormy weather ahead, indicating a downside risk.
Over a one-week horizon, ATTMO expects a slightly bullish market with upside potential for both major cryptocurrencies –  Bitcoin, ATTMO data shows. An imminent market rebound is predicted for Dogecoin. 
Long read
Crypto market mixed ahead of US inflation figures
Investor sentiment continues to be gloomy ahead of the afternoon's release of US inflation figures. The deadlocked talks on the US debt ceiling as well as moves by the powerful US regulator to clamp down on the US crypto industry also weigh on the general mood.
The price of Bitcoin rose 0.6 percent over the past 24 hours, trading around 27,600 US dollars, while that of Ethereum fell 0.2 percent. The combined market capitalization of the two cryptocurrencies makes up 64 percent of the global crypto space. Among smaller currencies, Polygon dropped 1.8 percent and Binance 0.9 percent. 
Bitcoin trades at a two-week low as its transaction fees surged to a two-year high. This has been triggered by soaring demand for meme coins operating on the Bitcoin blockchain. The BRC20 token standard that enables this was created two months ago. High transaction fees result in Bitcoin miners prioritizing larger transactions, which ultimately leads to congestion among lower-fee transactions. This triggers concerns about a market correction.
"Bitcoin transaction fees have surged to its 3rd highest level in history. The last two times we witnessed the peaks at 20K in 2017, and 68K in 2021, Bitcoin price corrected by over 80 percent following the prior fee sruges + corrections. Are we in for a repeat?",  WhaleWire, a crypto investor who considers himself as a contrarian investor, tweets. "Bitcoin transaction fees are up another 63 percent in the past hour, to the highest level in years. It now (May 8) costs 30.91 dollars per transaction, and many analysts predict it will break all-time highs in the near term." This morning, the transaction fee had dropped 34 percent to 20.34 dollars.
US Blockchain Association criticizes US regulator's plans to toughen regulations
The Blockchain Association has submitted a letter to the Securities and Exchange Commission (SEC) slashing its proposed custody rules: "The SEC's proposed custody rule would severely restrict American investors from investing in digital assets through their registered investment advisers, a result that directly violates the SEC's mission by making investors less safe and discouraging capital formation. Blockchain Association – on behalf of our more than 100 member companies – submits this response to argue why this proposed rule is bad policy and should be rewritten." 
"Like other recent SEC actions, this proposal unnecessarily singles out crypto and makes inappropriate assumptions about custodial practices based on securities markets," Coinbase's Chief Legal Officer Paul Grewal commented in a tweet. 
The SEC clampdown on the US crypto sphere has put the entire sector in a void, with an increasing number of players announcing plans to leave the world's largest crypto market. Coinbase, the largest US crypto exchange, yesterday announced it considers the United Arab Emirates (UAE) as a potential hub. The exchange's CEO recently also visited the UK to discuss the matter. 
Fed flags future rate hikes if inflation does not come down
Analysts expect the US April core inflation to edge lower to 5.5 percent year-on-year and unchanged headline inflation at 5 percent. These figures remain far above the Federal Reserve's 2 percent inflation target. 
"It will take time for the Fed's actions to restore balance to the economy and return inflation to our 2 percent target… We haven't said we're done raising rates. We're going to make sure we're going to achieve our goals and we're going to assess what's happening in our economy and make the decision based on that data," Fed member John Williams told CNBC. 
A slowdown of the inflation rate signal that the Fed's rate cycle is over – i.e., that it won't continue to raise its rates – for now. This would be good news for the crypto market, as stable or lower interest rates increases the potential excess returns for riskier assets like cryptocurrencies. Higher than expected data.
DISCLAIMER
ATTMO, a weather-inspired AI tool, makes cryptocurrency predictions. It also forecasts longer-term cryptocurrency trends. These forecasts are not trading advice; they are only decision-support tools. They do not include information that is specific to the user; in particular, they do not account for their personal risk appetite or market assessment.