Published

27/04/2023
Written by

Lykke
Share
Bearish

Indicators

for

Dogecoin,

Uniswap,

and

Chainlink

Suggest

Selling;

Bitcoin

and

Binance

Coin

May

Be

Worth

a

Buy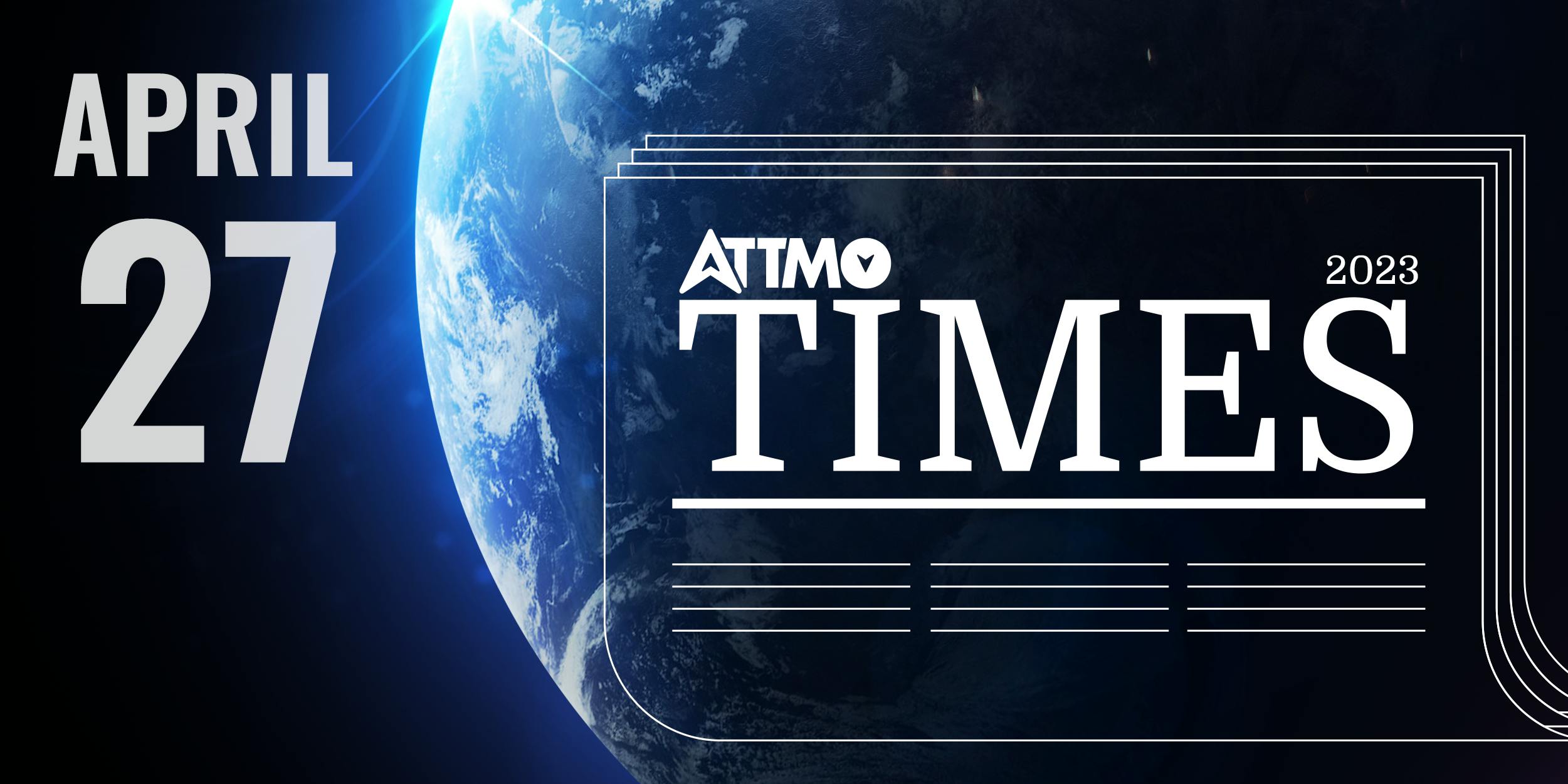 Short read
April 27, 2023 – Sunny weather with a few scattered clouds lies ahead for the global crypto market, including Bitcoin and Ethereum, in the next 24 hours, according to ATTMO, a weather-inspired crypto AI forecasting tool. This can be translated into a slightly bullish market with upside potential. 
The weather is however tropical – very bullish with some upside potential – for Binance Coin today. The exchange's CEO Changpeng Zhao denied a Bloomberg report which estimates his wealth at 28.2 billion US dollars. "Numbers all wrong. I don't have anywhere near as much."
Over a one-week horizon, ATTMO expects cloudy weather with some sun for both major cryptocurrencies –  Bitcoin and Ethereum. Dogecoin, Uniswap and Chainlink face stormy weather ahead, which signals a drawn-out bear market with an imminent market rebound possible over the next week, according to ATTMO.
Long read
Crypto market rebounds on turbulence in the banking sector, positive tech earnings
The price of Bitcoin rose 2.7 percent over the past 24 hours to a one-week high, after a bumpy day. Yesterday, it dived 8 percent when rumors about the US government seizing Bitcoins started spreading. These reports turned out to be false. 
The world's largest cryptocurrency benefits from the renewed fears linked to the global banking sector. First Republic, a US regional bank, continues to be under massive pressure. Concern about the stability of the sector increases the support for decentralized finance, which includes Bitcoin and other altcoins.
Searches for "how to buy Bitcoin" or "how to buy gold" are as a consequence on the rise again, data from Google Trends show.
Ethereum put on 2.5 percent. Among smaller altcoins, Cardano and Polygon added 3.4 percent and 1.4 percent respectively. 
The cryptosphere also benefits from the release of the first quarter earnings of the tech giants such as Meta (Facebook) Alphabet (Google) and Microsoft which all beat analysts' expectations. Strong tech results increase investors' risk appetite.
Crypto market predictions affected by the release of US growth, personal consumption data
This afternoon, investors will focus on the latest US growth figure. The annualized first quarter GDP figure is forecast to slow to 2 percent, from 2.6 percent the previous quarter, according to the analyst consensus. Preliminary first quarter US personal consumption data are also predicted to slow to 0.5 percent, compared to 3.7 percent.  
These figures may influence the Federal Reserve to pause its ongoing rate hike cycle, as they point to a slowdown in the country's growth. The Fed will announce its rate decision on May 3. It's widely expected that the benchmark rate will be raised by 25 basis points to 5.25 percent. Such a move is not positive for cryptocurrencies, as it makes less risky assets more attractive to hold.
DISCLAIMER
ATTMO, a weather-inspired AI tool, makes cryptocurrency predictions. It also forecasts longer-term cryptocurrency trends. These forecasts are not trading advice; they are only decision-support tools. They do not include information that is specific to the user; in particular, they do not account for their personal risk appetite or market assessment.