Published

15/03/2023
Written by

Lykke
Share
Banking

Crisis

Threatens

Crypto

Market,

Sideways

Trade

for

Bitcoin

and

Ethereum

in

the

Coming

Days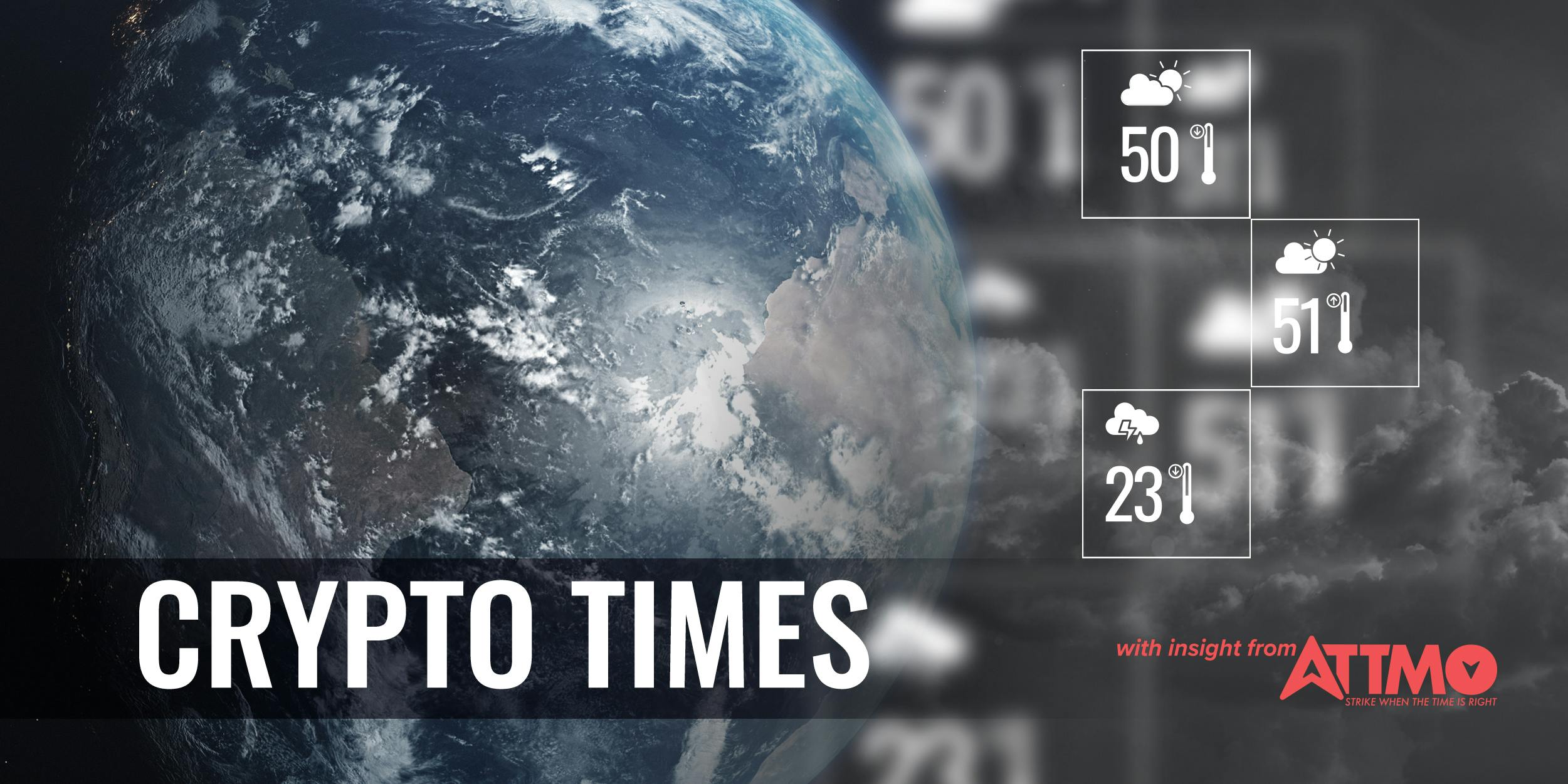 After the sharp recovery in the global crypto market earlier this week, cryptocurrencies are likely to trade sideways over the next 72 hours, according to ATTMO, a weather-inspired crypto AI forecasting tool. 
Looking further ahead, both Bitcoin (BTC) and Ethereum (ETH) are poised for corrections, the ATTMO forecast for the coming week shows. 
US inflation figures boosted cryptos ☀️
Cryptocurrencies continued upward yesterday, boosted by the release of new economic data. US inflation slowed for the eighth consecutive month. This downward trend triggers hope that the Federal Reserve (Fed) won't raise its rates as much and as fast as previously anticipated. 
Bank turmoil makes Fed less like to raise rates fast 📈
Another factor pointing in this direction is the ongoing turmoil in the banking sector. Last week, three crypto-related banks failed. The crypto lender Silvergate Bank (SI.N) first announced its liquidation and wind-down plan. This was followed by a bank run on Silicon Valley Bank (SIVB). Over the weekend US regulators decided to shut down another crypto lender, Signature Bank (SNBY). To calm the market, they stepped in and bailed out these financial institutions. 
The current uncertainty makes it less likely for the Fed to raise its benchmark rate more than 25 basis points when it holds its monthly meeting next week. Analysts had expected more aggressive rate increases by the Fed – prior to the bank stock crash witnessed earlier this week. Steady interest rates make it more attractive for investors to hold riskier assets such as stocks and cryptos.
Bitcoin reached a 9-month high 🔥
Yesterday, the price of Bitcoin put on another 2.2 percent. The largest cryptocurrency has risen by 13 percent over the past week and nearly broke through the 26,000 US dollar threshold on Tuesday. Today Bitcoin oscillates around 25,000 dollars, a level not seen since June. 
Ethereum rose by 1.8 percent yesterday, while Binance increased by 2.2 percent and Polygon by 5.5 percent. The market capitalization of the global crypto market is valued at around 1.1 trillion dollars.
Banking uncertainties threaten the crypto universe ☁️
Investors increasingly ponder how crypto assets will be exchanged into fiat money – regular money such as dollars or euros – now that the two largest crypto banks have failed. This is called off-ramp crypto.  
"Banking rails being cut off is a concern, no doubt. Alternative solutions have to be monitored," the head of research and strategy at the crypto firm Matrixport, Markus Thielen, tweets.
The collapse of the three crypto banks may also trigger a banking crisis and national regulators to take a tougher stance against crypto assets. 
DISCLAIMER
These forecasts are not trading advice; they are only decision-support tools. They do not include information that is specific to the user; in particular, they do not account for their personal risk appetite or market assessment.