Published

18/10/2023
Written by

Lykke
Share
A

new

Bitcoin

or

Ether

is

unlikely

&

many

crypto

players

are

likely

to

fail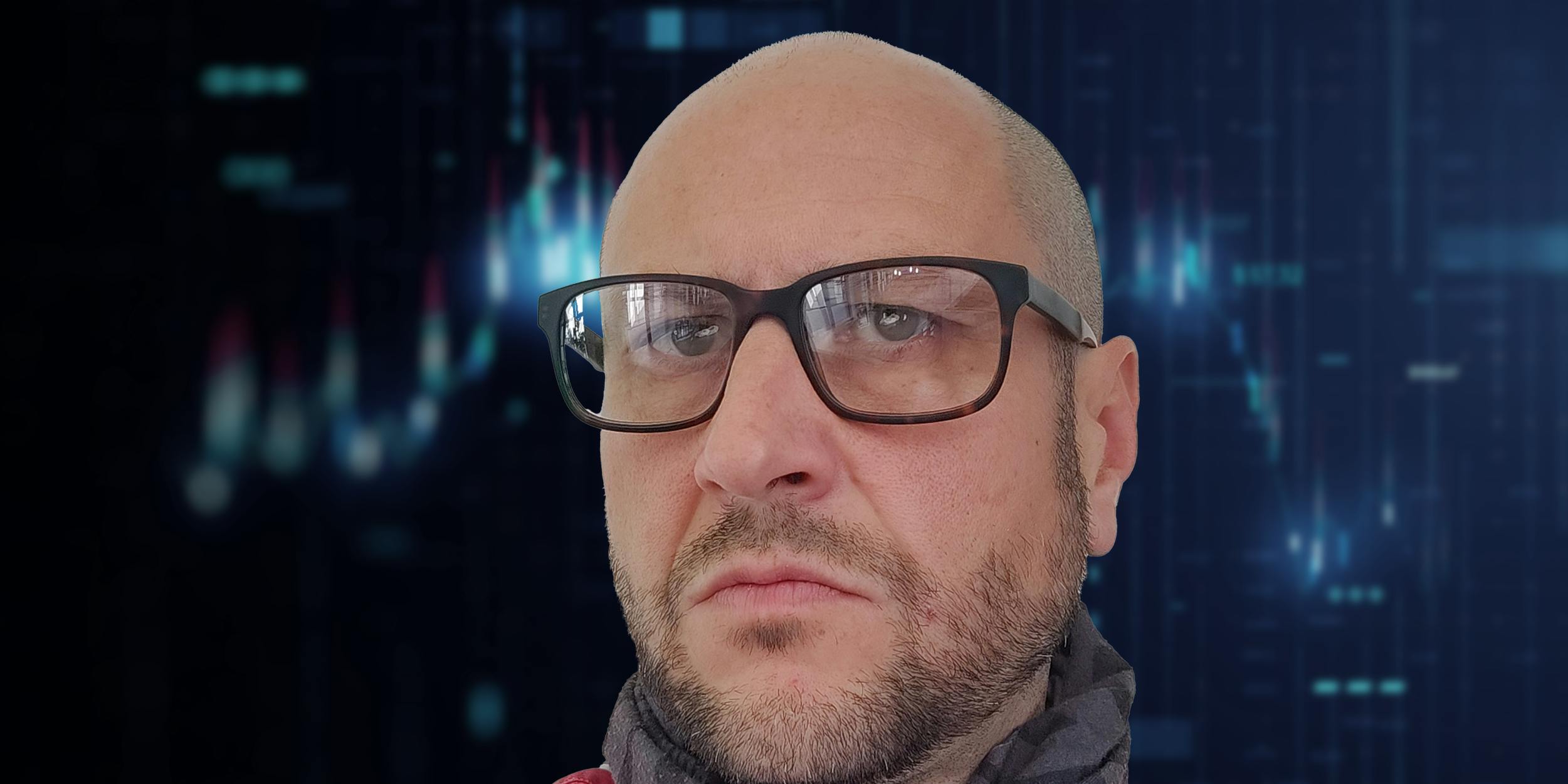 Oct 18, 2023 – The emergence of new blockchain protocols such as Ethereum or Solana is unlikely in the current crypto environment. The sector instead focuses on blockchain infrastructure projects right now, says blockchain expert Dr. Emanuele Ragnoli, who also foresees the failure of numerous Layer 1-technology players in the medium term.
For the moment there is no new blockchain giant that could take on Bitcoin's or Ethereum's dominance in the cryptosphere. The market capitalization of the two leading cryptocurrencies makes up almost two thirds of the crypto universe.
"The mood in the sector is very gloomy. We're in the middle of a crypto ice age for big [blockchain] protocol projects, so the room for new revolutionary protocols is extremely limited," says Ragnoli in an interview with Lykke. He currently focuses on the design and implementation of cryptographic protocols in the zero-knowledge space and the infrastructure they require, especially in terms of distributing the construction of cryptographic proofs.
"There is, however, a lot of room for improvement needed in the infrastructure of the successful and already established protocols. The infrastructure itself, for example the so-called nodes, needs to become more secure, more stable, more scalable, and more decentralized. The centralization of the infrastructure of the blockchains protocol has become an Achille's heel [for the sector]. The ecosystem designed decentralized protocols, mostly out of necessity, and then supported them with centralized infrastructures regardless of their size. I typically paraphrase this [development] with the slogan 'the era of protocols is passed, the era of infrastructure has begun,'" he adds.
Examples of these ongoing blockchain infrastructure projects are the decentralization of staking and the introduction of distributed validator technologies (DVT) – a new technology that allows for validators to become more decentralized and distributed, and more accessible to small staking players.
When asked whether Ethereum will survive the current ice age in the crypto universe, Ragnoli nods. "Ethereum has created a positive loop around itself, thanks to its ecosystem of Layer 2-crypto projects. It has also converted disadvantages, like maximal extractable value (MEV), in opportunities for distributed finance. Something catastrophic would need to happen for it not to survive."
Blockchain offers great opportunities despite reputational issues of cryptocurrencies
Blockchain technology offers so much more than cryptocurrencies secured on blockchains, Ragnoli explains. "Blockchain enables a combination of competition and collaboration, what can be defined as 'coopetition.' Advanced autonomous economical ecosystems, markets of markets, machine-to-machine informational layers are enabled by this technology."
He also stresses that the technology does not involve human intermediation which leads to "a constant flow of uncertainty present as we, humans, at times take decisions that cannot be upheld, not even in advanced legal frameworks. When using blockchain, the intermediation is carried out by machines. Machines that can work in a deterministic way. This means that the execution of a decision by a machine(s) is certain and clear. This brings both clarity and trust."
Applications of blockchain technology in finance, supply chain management, as well as in the field of private data or digital identities have been widely adopted and highly successful, Ragnoli notes. Transactions on a blockchain remove most human interactions from consensus and verification processes, which leads to fewer human errors, more accurate records and an accountable generation of information.
But the reputational issues faced by crypto assets, triggered by fraudulent schemes, money laundering, speculation and more is a problem, he admits.
The ongoing work of regulators around the globe is amazing, Ragnoli underlines, citing the European Union's Markets in Crypto Assets (MiCA), an EU regulation that entered into force in June 2023. "Regulations and the certainty of rules as well as their applications is extremely important," he says.
Bankruptcies ahead in the crypto sector
The cryptosphere has benefited from the growth of Layer 1 blockchain technologies – the base network of blockchain – over the past few years. Initial coin offerings (ICOs) for blockchain protocols in this area attracted billions of dollars in funding. More than 30 billion dollar has been cumulatively raised until the end of 2019, the latest available data from CoinSchedule show. This era is over, according to Ragnoli.                       
Blockchain players "obtained a lot of funds via ICOs etc. I expect a few projects failing in the next few years as they are now generating very little transactional traffic and they have ecosystems that are much smaller than promised," he concludes.